A 16-year-old Denver Broncos fan who survived a bone marrow transplant to treat a rare form of cancer will get a one-of-a-kind opportunity tonight at the 2016 NFL Draft.
Daniel Hailpern, of Denver, Colorado, will stand next to NFL Commissioner Roger Goodell in Chicago to announce the pick for the reigning Super Bowl champion Broncos thanks to the Make-A-Wish Foundation.
"I'm not nervous at all," Hailpern, a high school sophomore, told ABC News. "I'm very excited, though."
Hailpern's lack of nerves over his big moment in front of future NFL superstars is because the teenager is already a broadcasting pro. During his nine months of treatment at Children's Hospital Colorado, Hailpern became a local celebrity by hosting a football-centered sports talk show from the hospital's broadcast studio.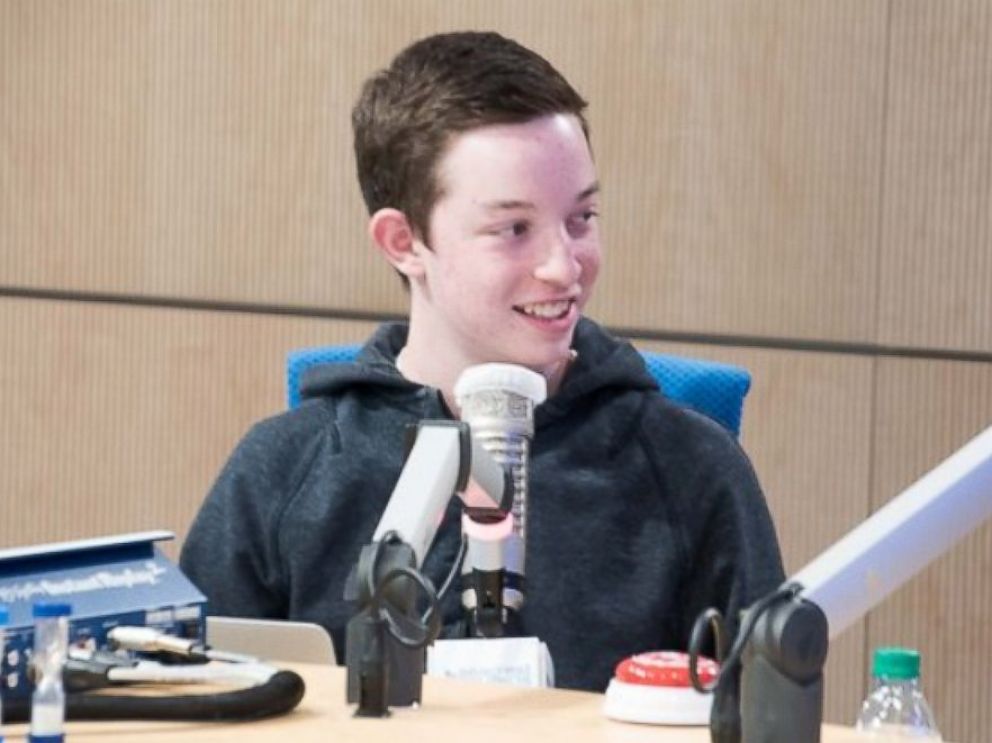 "Football was the driving force to keep me going because every week that I was able to keep going and be healthy would be another week to watch football," Hailpern said of his recovery from acute promyelocytic leukemia. "I really got to love the Broncos while I was in the hospital."
Hailpern, who underwent chemotherapy in addition to the bone marrow transplant, created a "Frozen" parody viral video about the Broncos in 2014 that led to him being named the hospital's ambassador to the team. He got to watch the Broncos win the Super Bowl in person this year and says he watches every NFL game each season.
What Hailpern, who wants to be a sports broadcaster when he grows up, is really excited about, though, is tonight's draft. When the Make-A-Wish Foundation came to him, he immediately said he wanted his wish to be to attend.
"I think it's the most important day of the football year," he said. "I know a lot of people don't think it's exciting to go and watch names being drawn for four hours straight with 10-minute breaks in between, but I do."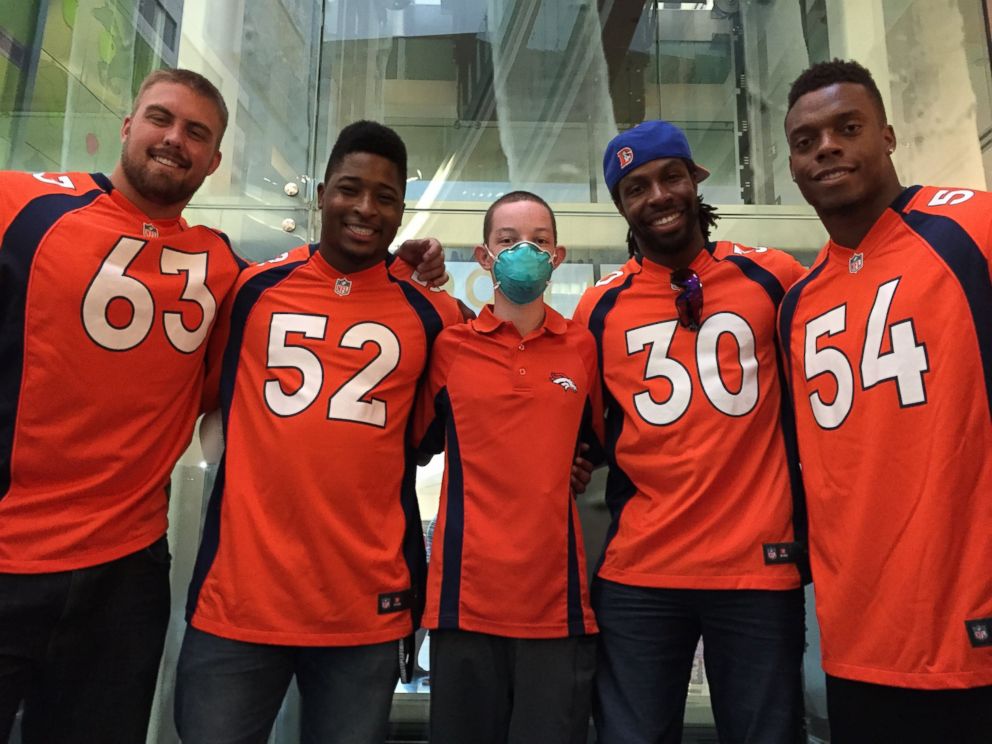 Hailpern's mom, Nadine, is in Chicago with her son, along with Hailpern's dad and brother.
"He once said to me, 'Football has been my best medicine,'" Nadine said. "To see him go from the lowest of lows to this, it's incredible."
Even though Hailpern is now back in school full-time and no longer at the hospital for frequent doctor appointments, he is continuing with his weekly show that is broadcast throughout the hospital.
"His show became his priority over the appointments and he still kept doing the show beyond his appointments," Nadine said. "It was such an important part of his recovery and his therapy. It was his total motivation for recovery."