Woman Who Didn't Know She Was Pregnant Gives Birth on Flight
Baby Chloe was born on a flight from Calgary to Tokyo.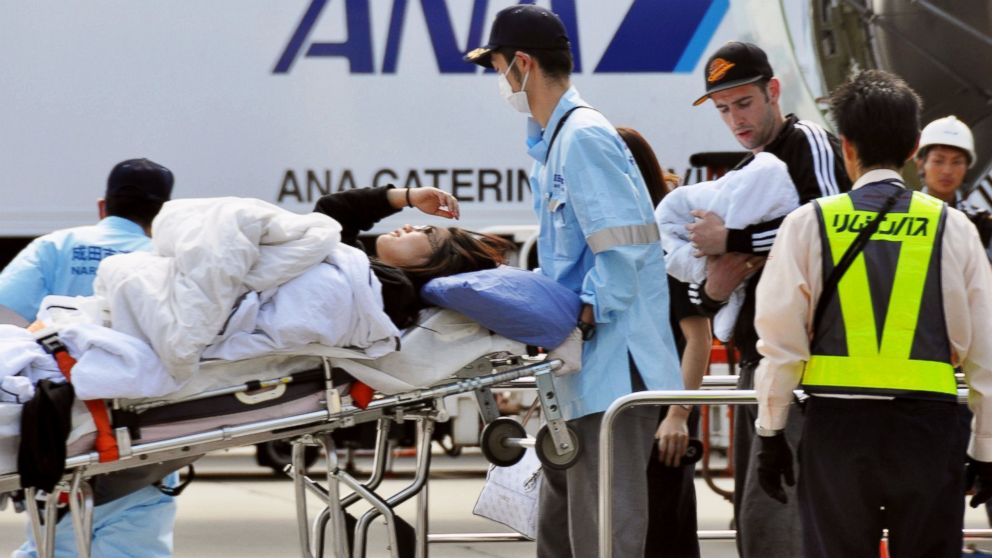 — -- Baby Chloe made an unscheduled arrival when her mother went into labor aboard a flight to Tokyo.
Ada Guan had no idea she was pregnant when she boarded a flight from Calgary, Canada to Tokyo with her boyfriend, Michael Branch -- but she went into labor hours later somewhere above the Pacific Ocean, according to CTV News, whose Vancouver station spoke to the baby's grandparents.
Sandra Branch, the baby's paternal grandmother, told CTV she got the emotional call from her son on Mother's Day.
"I said, 'What? How could this happen? She wasn't pregnant!'" Sandra Branch said. "Well, it turns out she was."
Air Canada confirmed to ABC News that the baby arrived on the flight from Calgary to Tokyo on May 10.
"Our crews are trained to handle a wide range of situations, including medical ones, and all our aircraft have live links to ground-based medical experts with whom they can consult," airline spokeswoman Angela Mah told ABC News. "In this instance, there were also physicians aboard the aircraft who identified themselves when the crew paged for assistance, and the physicians onboard as well as the ground-based medical team provided assistance and guidance. We thank everyone for their help."
The airline tweeted the following on Sunday:
According to CTV, the baby was born at about 37 weeks. Guan gave birth in first class with the help of a doctor who happened to be on the same flight.
Guan, 23, had recently been to her physician for a routine checkup, but the doctor did not detect the pregnancy, according to the Calgary Sun. And she had taken a pregnancy test that came back negative, according to the paper.