— -- At least 90 migrants are feared dead after a smuggler's boat capsized off the coast of Libya early Friday morning, the United Nations migrant agency said.
Two survivors swam to shore, while a third was rescued by a fishing boat, according to International Organisation for Migration spokeswoman Olivia Headon.
The organization is working to gather more details about the incident and verify the exact number of people who died, Headon said.
The bodies of 10 people -- eight of them known to be Pakistanis and two Libyans -- have washed up on Libya's shores.
Survivors apparently told the Geneva-based agency that most of the passengers aboard the foundered vessel were from Pakistan.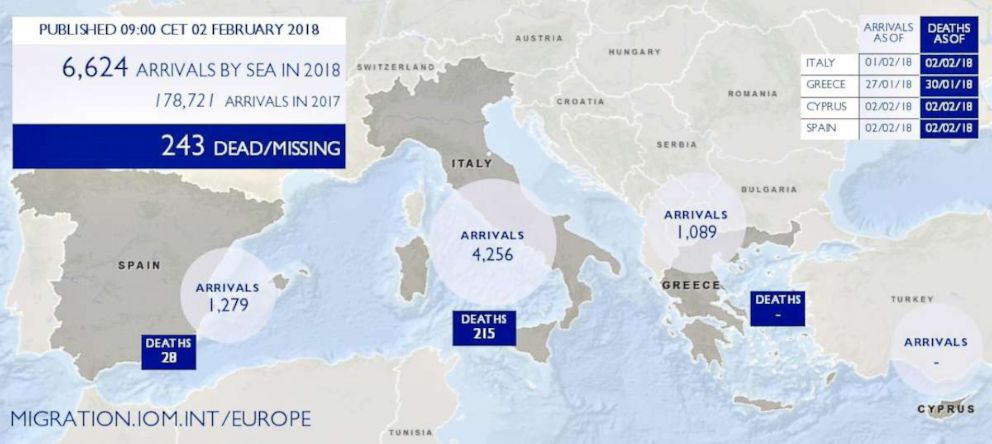 A rising number of migrants from Pakistan are making the perilous journey across the Mediterranean to Europe from North Africa.
Over 3,100 Pakistanis made the sea crossing from Libya to Italy in 2017, making them the 13th largest group by nationality to do so. This year, Pakistanis are already the third-highest nationality so far, with an estimated 240 reaching Italy in January, according to the International Organization for Migration.