Prince Will and Kate have chosen cake designer, Fiona Cairns to create their wedding cake.
It will be a multi-tiered traditional fruit cake, decorated with cream and white icing.
There will also be a strong British floral theme.
The Royal Household says Fiona was chosen by Kate and Will for her creative style and beautifully crafted handmade cakes using traditional British ingredients.
Her business, which started 25 years ago on her kitchen table, is now a state of the art bakery in Leicestershire, England.
Also, it has been revealed that the royal couple has requested a chocolate biscuit cake for the reception at Buckingham Palace.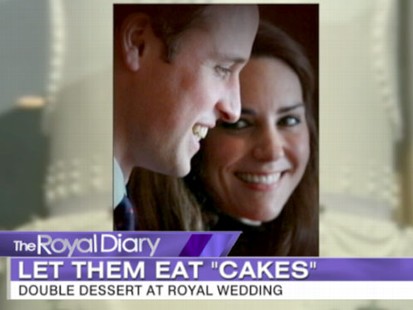 It will be made by McVitie's Cake Company, who will follow a special Royal Family recipe.
The chocolate biscuit cake was specially requested by Prince William.