It's now less than a month until Prince Will and Kate tie the knot and begin life as a married couple.
ABC News spoke to a former Buckingham Palace footman, Christopher Ely, a man with three decades of experience of royal life.
So what exactly is a footman?
"I was always told a jack of all trades, master of them all," said Ely.
It's what Americans would call a butler.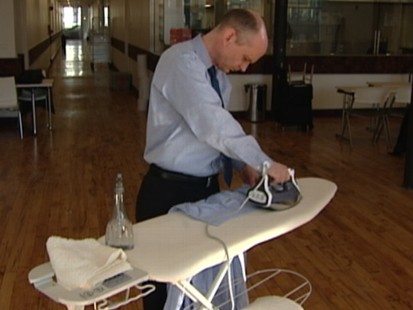 So what are the essential traits for a royal butler?
"Cleanliness is a big thing," said Ely. "No one wants to sit down and see finger prints on, on anything."
No longer a royal butler, Ely has now taken his skills to the French Culinary School's new department of Estate Management Studies in New York, where he teaches his trade.