— -- The American nurse infected with Ebola has reportedly regained her appetite in what experts see as a promising sign of improvement ahead of her transport back to the U.S. on Tuesday.
Nancy Writebol's evacuation from Liberia to Emory University in Atlanta comes two days after fellow missionary Dr. Kent Brantley was successfully flown to Georgia.
The missionary group that Writebol was working for in Liberia confirmed today that she remains in stable condition and will be flown to Georgia on Tuesday to received treatment at Emory University Hospital.
Nigeria Confirms Doctor as 2nd Ebola Case
American Doctor With Ebola Received Experimental Antibody Serum Before U.S. Arrival
Son: Mother's Ebola Should Spark Push for Cure
"We are so grateful and encouraged to hear that Nancy's condition remains stable and that she will be with us soon," SIM USA president Bruce Johnson said in the statement. "Her husband, David, told me Sunday her appetite has improved and she requested one of her favorite dishes –- Liberian potato soup –- and coffee."
Experts say that her appetite is a very encouraging sign since many Ebola patients cannot eat as a result of constant vomiting and general discomfort.
While hospital officials have detailed the precautions they have taken to prevent the spread of the disease, they are not the only ones bracing for a potentially dangerous situation.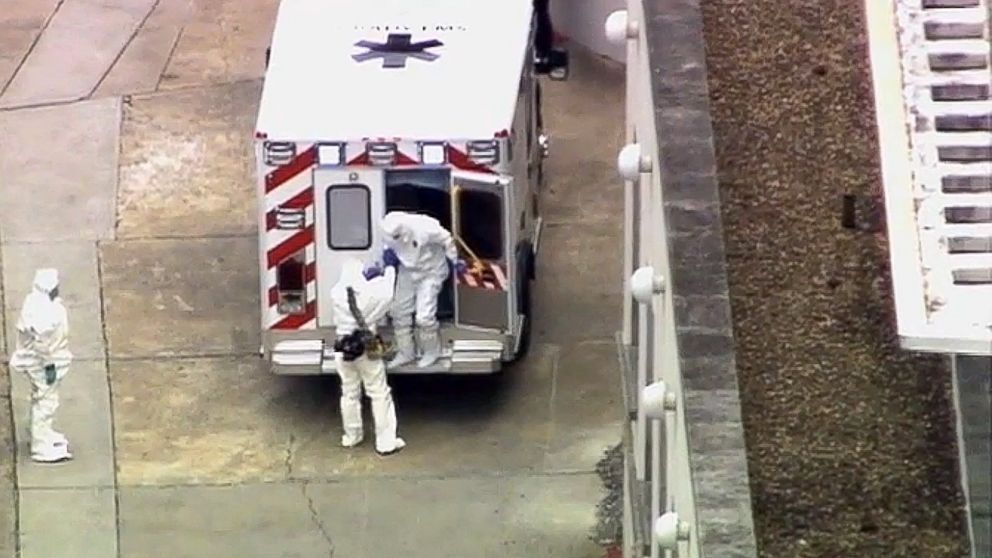 U.S. officials said that there are "aggressive" plans in place to stop the disease from spreading as about 50 African leaders arrive in Washington for a summit that begins today.
They cited the screening of arrivals at airports through one-way glass windows and thermal screenings upon departure from affected countries as two of the ways they are making sure that unknowingly infected individuals are not allowed in the country. The incubation period for the disease is between three days and three weeks, meaning that someone may not show symptoms for nearly a month after contracting the disease.
The U.S. Centers for Disease Control and Prevention is in close contact with doctors at Emory University as they continue treating Brantly and prepare to take on Writebol as their second patient Tuesday, officials said.
While in protective custody, Brantly has seen his parents, two siblings and his wife Amber through a protective glass enclosure, officials said. He asked to speak to his wife "alone" at one point and she reportedly came out grinning ear to ear when their meeting was over.
The family's mood has changed dramatically in recent days. On Thursday, the charity he was working for, Samaritan's Purse, called the Brantlys and told them that he had taken a turn for the worse while in Liberia before he was transported, but now they have renewed optimism.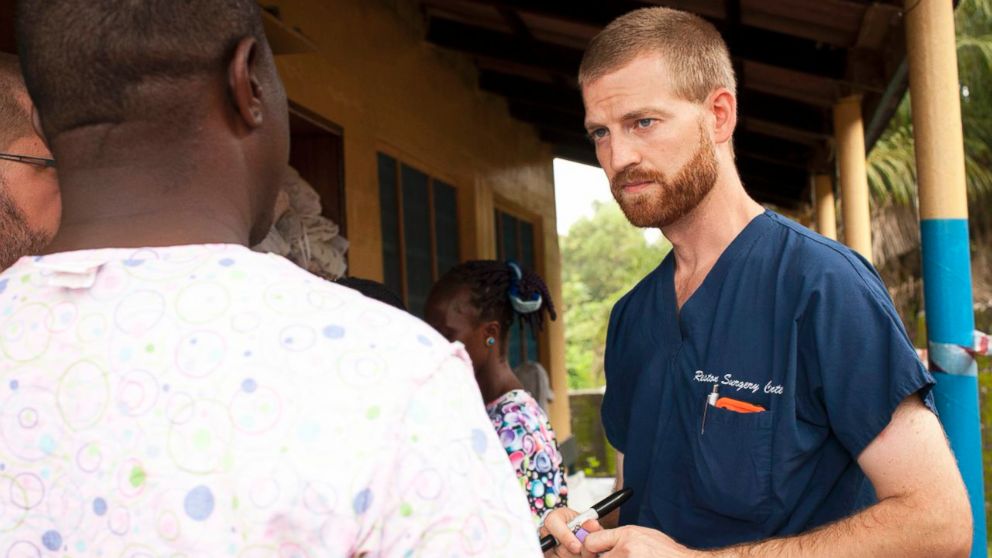 "I was able to see Kent today," Amber said in a statement Saturday. "He is in good spirits. He thanked everyone for their prayers and asked for continued prayer for Nancy Writebol's safe return and full recovery."
Questions have been raised about an experimental antibody serum that Brantly reportedly received before leaving Liberia. It was reported last week that there was only one dose of the serum, the origins of which remain unclear, in Liberia and at the time Brantly refused to take it in order to save it for Writebol.
On Sunday, however, Samaritan's Purse released a statement saying that he did receive a dose of the experimental antibody serum before leaving Liberia.
In spite of the positive updates of the American missionaries, the Ebola outbreak is not showing signs of slowing down on the global stage, with two confirmed cases in Nigeria, the most populous country in Africa. The first case was a Liberian-American named Patrick Sawyer and the second confirmed case was the doctor who treated Sawyer.
Nigerian Health Minister Onyebuchi Chukwu said test samples are pending for three other people who had shown symptoms of Ebola, and that authorities are trying to trace and quarantine others, according to the Associated Press.
The WHO reports that 887 people have died from Ebola in four countries- the most, 358, in Guinea followed by 273 in Sierra Leone, 255 in Liberia and one in Nigeria. The total number of infected cases is nearly double the fatalities with the latest figure reported as 1,603.
Get real-time updates as this story unfolds. To start, just "star" this story in ABC News' phone app. Download ABC News for iPhone here or ABC News for Android here.