French Catholics too busy to go to church are now being offered a dial-a-confession telephone hotline to confess their sins -- to an answering machine.
The hotline, called "Cord to the Lord," was launched at the beginning of the Christian fasting period of Lent by Paris-based telephone messaging service Aabas Interactive. It is due to be taken out of service during the last week of March, at the end of Lent.
Penitents can call two different numbers, for 20 or 50 cents per minute. Forty percent of the amount collected from the more expensive line will go to an as-yet-unidentified charity, say the organizers.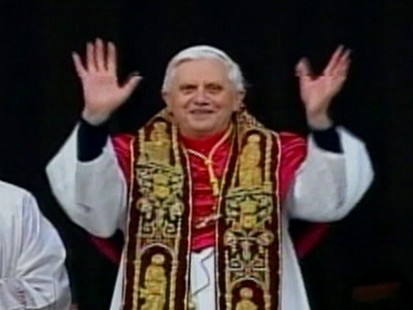 As soon as the number is dialed, a solemn voice -- reminiscent of the voice of God in movies -- greets the caller, to the soft strains of organ music playing in the background, and accompanies him/her on the road to redemption. After a reading of the Gospel, there comes the time for confession, prayers and the act of contrition during which the penitent must repeat phrases from the answering machine such as "my fault, through my most grievous fault."
"In case of serious or mortal sins – that is, sins that have cut you off from Christ our Lord – it is essential to confide to a priest," the voice warns.
After a few minutes on the phone, the penitent is sin-free.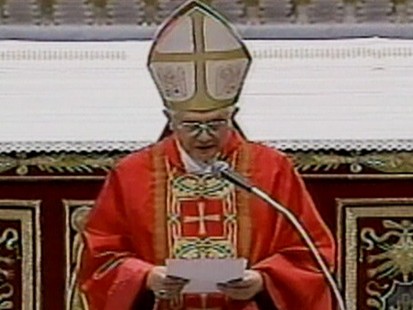 "Today, unfortunately, there is a disaffection of the Church, there are less and
less people going to church
," Camille Hautier, creator of the hotline and a practicing Catholic, told ABC News. "I told myself, 'Why not bring
the faithful
closer to the church via the telephone'" she said, admitting that the idea was a bit crazy.
"It is not a confession in the sacramental sense of the term. The caller is not in the physical presence of a priest. And we don't give the absolution. It is a confession in a broad sense," Hautier said.
Hautier said the service had received about 300 calls as of a couple of days ago.
'No Approval' from the Church
The French Catholic Church is not amused by the phone lines.
"(…) it is unacceptable to allow confusion over the notion of 'confession,'" the Conference of French Bishops said in a statement. "For the Catholic faithful, it (the confession) has a sacramental meaning and requires the real presence of a priest," it said, adding that the line had "no approval from the Catholic Church in France."
Dial-a-Confession: French Catholics Can Repent by Phone
"Our goal was not to shock anyone," Hautier said.
"We did not do this for the money. It is a paying service because we have to pay our running costs. It is a service close to my heart" Hautier said. "The church has also set up paying services similar to this one. For example, worshipers can place a prayer petition at the Grotto of Lourdes by calling a 46-cents-a-minute hotline."