— -- Israeli forces have left the Gaza Strip, the Israel Defense Forces announced, following the start of a planned cease-fire between Israel and Hamas.
The truce, agreed to by both sides in the nearly month-long war, is slated to last for three days.
With the cease-fire going into effect today, the Israeli forces will monitor the situation from areas outside Gaza.
"The IDF [Israel Defense Forces] is maintaining defensive positions around the Gaza Strip and will respond to attacks if they arise," IDF officials said.
White House: UN School Shelling 'Unacceptable' and 'Indefensible'
Quadruplets a Sign of Hope Amid Gaza Bloodshed
Inside Israel's Search for Tunnels Used by Hamas
During the 72-hour truce, Israel and Hamas are slated to hold indirect talks in Cairo on a broader deal that would prevent future cross-border violence. Previous international attempts to broker a temporary halt in the fighting have failed.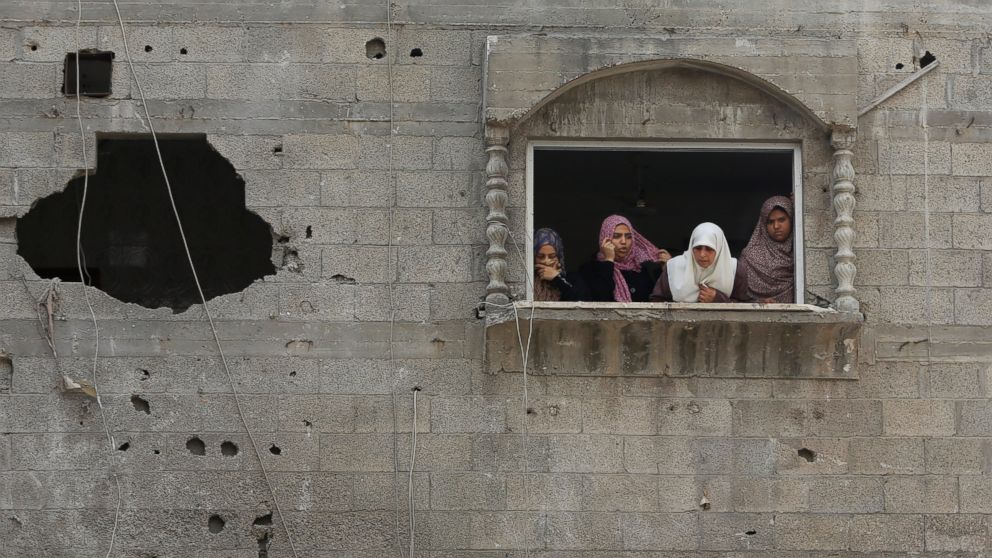 A large barrage of rockets were fired at Israel before the cease-fire went into effect, IDF officials said.
The IDF trumpeted the destruction of Hamas tunnels leading from Gaza into Israel today, a major focus of the conflict.
The war has claimed nearly 1,900 Palestinian lives, most of them civilians – as well as 67 Israelis, all but three of them soldiers.
The Associated Press contributed to this report.