A rare white Bengal tiger cub has died from the cold in Crimea, the victim of a power-blackout there that has been continuing for almost two weeks, according to Russian state news agency RIA Novosti.
The month-and-a-half-old cub froze in the "Fairy Tale" zoo in Yalta, on Crimea's southern coast, after the zoo's backup generators failed and staff were unable to keep it warm, zoo director Oleg Zubkov said.
"We couldn't provide heating. We have a very big collection," he told RIA Novosti. "We have 1,500 animals and birds. There, unfortunately, wasn't enough heating for all."
White Bengal tigers are a rare breed of the highly endangered Bengal tiger, of which less than 2,000 are estimated left in the wild. The cub was being raised by staff, after being rejected by its mother.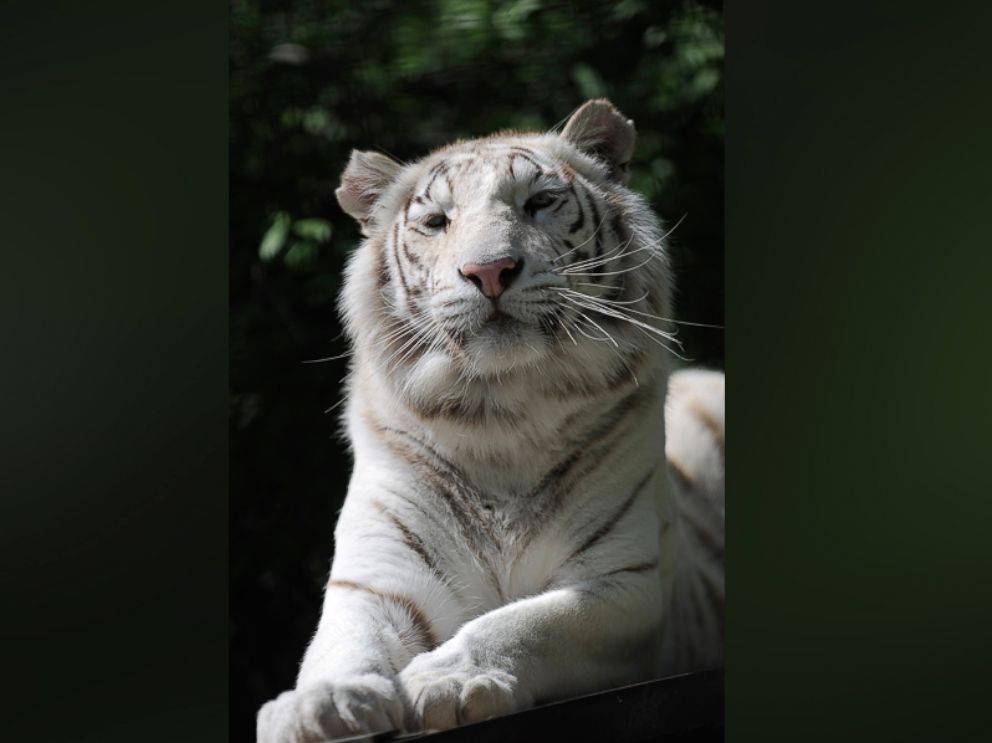 The zoo, like virtually all of Crimea, has been largely without power since Ukrainian nationalists blew up electricity pylons connecting the disputed peninsula to the Ukrainian mainland in an attempt to impose an energy blockade on the region that was seized by Russian troops in 2014.
Since the lines were cut, most of Crimea's 1.9 million inhabitants have been living in darkness, with only a few hours of electricity a day. Banks and shops are working intermittently. People in some areas have been forced to cook on the street, others have been shopping by candlelight in stores, many of which have stopped selling perishable goods.
Russia has managed to restore some power, flying in hundreds of emergency generators and establishing a first connection to the Russian grid Wednesday. Russian engineers are working to create a full-power connection to the Russian mainland using underwater electricity cables, promising to set up a second link before New Year's. The price of the link-up could cost $700 million, according to Russia's energy ministry.
Crimean officials have said they expect electricity to be largely restored by Dec. 20, by which time Crimeans will have spent almost a month without power. The officials said the situation was under control and have generally tried to appear upbeat about the energy crisis.
The speaker of Crimea's parliament suggested today that parents should start calling boys born during the blackout "generator."