The Atacama Desert in Chile, also known as the "driest place on Earth," has been transformed into a lush floral wonderland of with pink flowers due to a historic amount of rainfall this past year.
The beauty, however did not come without its pain.
Unusually heavy rainstorms in March and August caused mudslides and floods, killing 28 people in the country and left thousands of others homeless, international news agency EFE reported.
"The Atacama region was punished, but also blessed by the phenomenon of a flourishing desert, something that happens only after the rains, this time brought about by El Niño and climate change," Daniel Diaz, National Tourism Service director in Atacama, told EFE.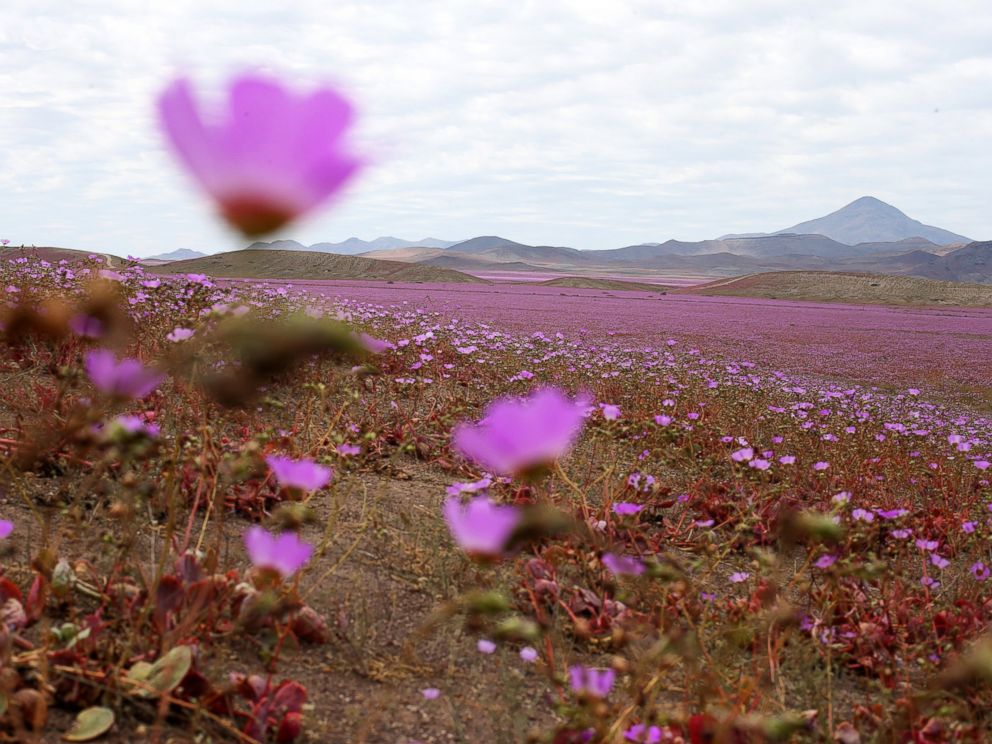 "The intensity of blooms this year has no precedent," Diaz said. "And the fact that it has happened twice in a same year has never been recorded in the country's history. We are surprised."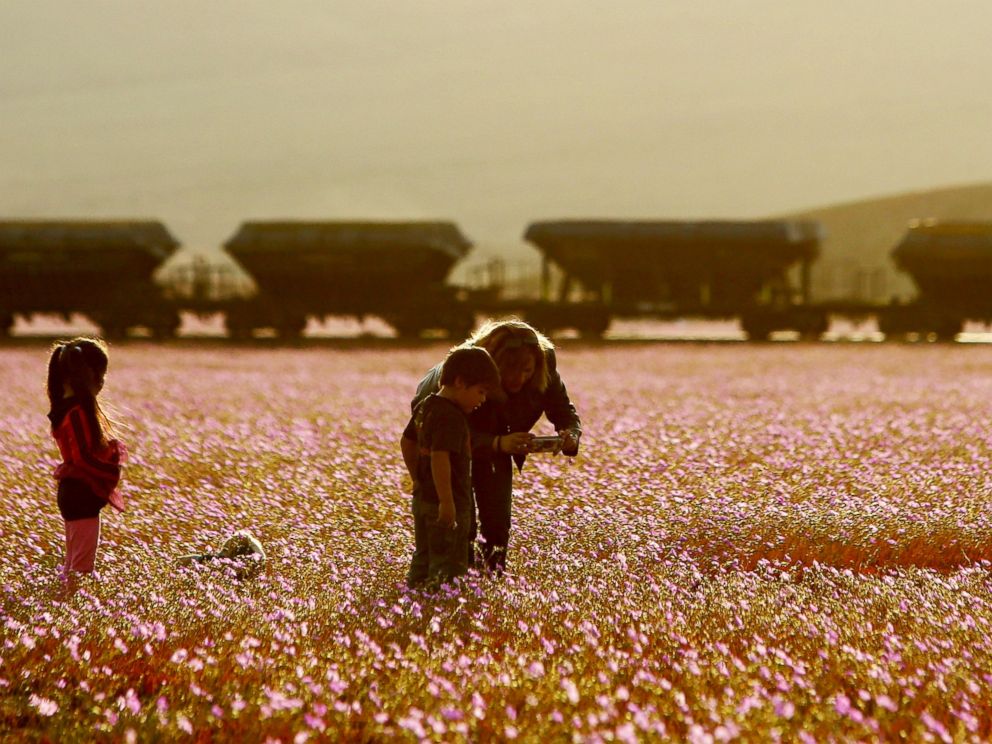 An estimated 20,000 tourists are expected to travel to Atamaca Desert to see the rare blooms, which and experts say will continue until November, Diaz added.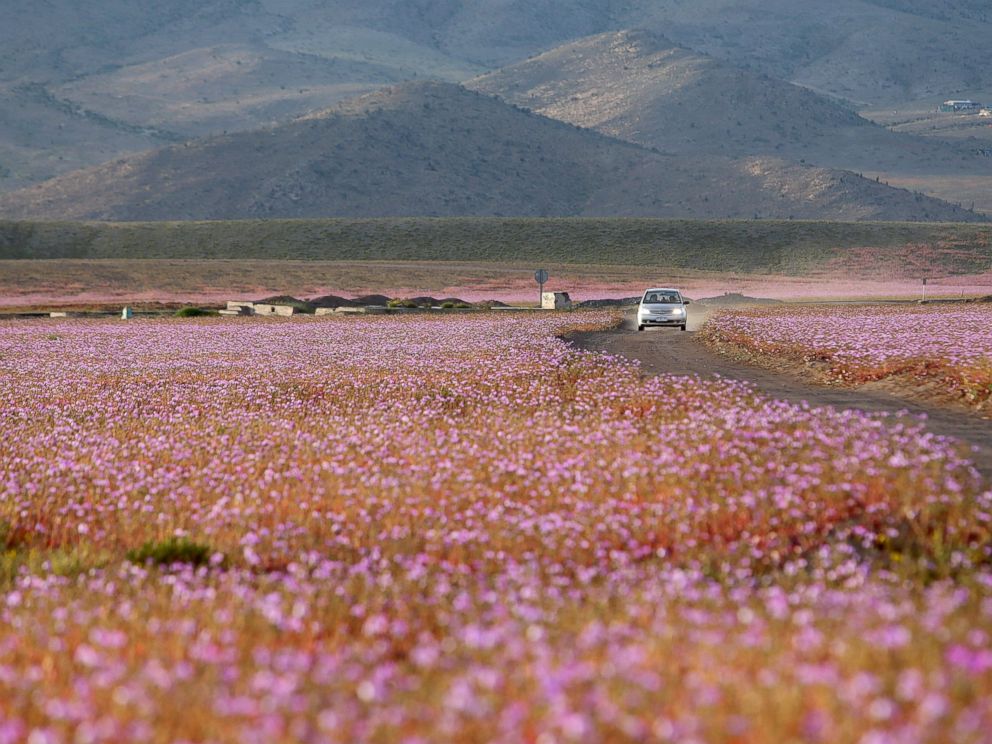 "It is a unique experience and we take the opportunity to document the ecosystem's dynamics, to observe how flowers live and to catalog them," tour guide Rodrigo Arcos told EFE.