Photos capture the harrowing moments when passengers and crew fled from an Egyptian airline flight after a hijacker diverted the plane to Larnaca International Airport in Cyprus today.
Interested in
?
Add as an interest to stay up to date on the latest news, video, and analysis from ABC News.
EgyptAir Flight 181 had 55 passengers on board when it left Borg El-Arab Airport in Alexandria for Cairo Airport this morning. It was then diverted by the hijacker, landing safely at Larnaca at 7:50 a.m.
When the plane landed, the suspected hijacker initially released everyone but the captain, his co-pilot, a flight attendant, a security guard and three passengers.
One of the last hostages was seen fleeing through the cockpit window.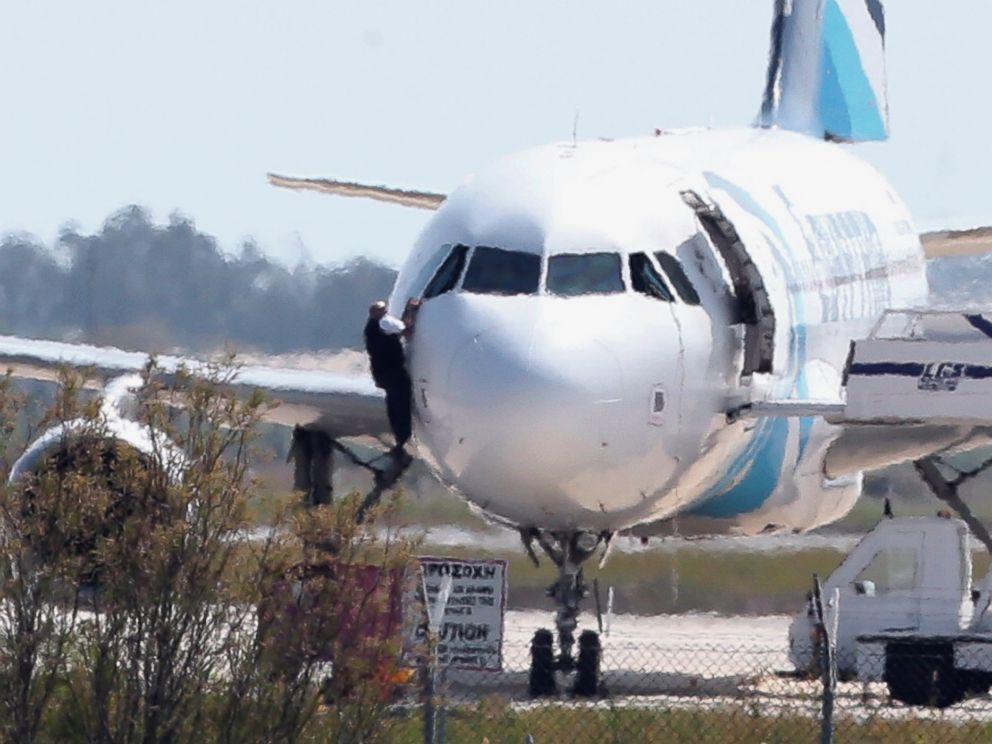 Other escaped down the plane stairs.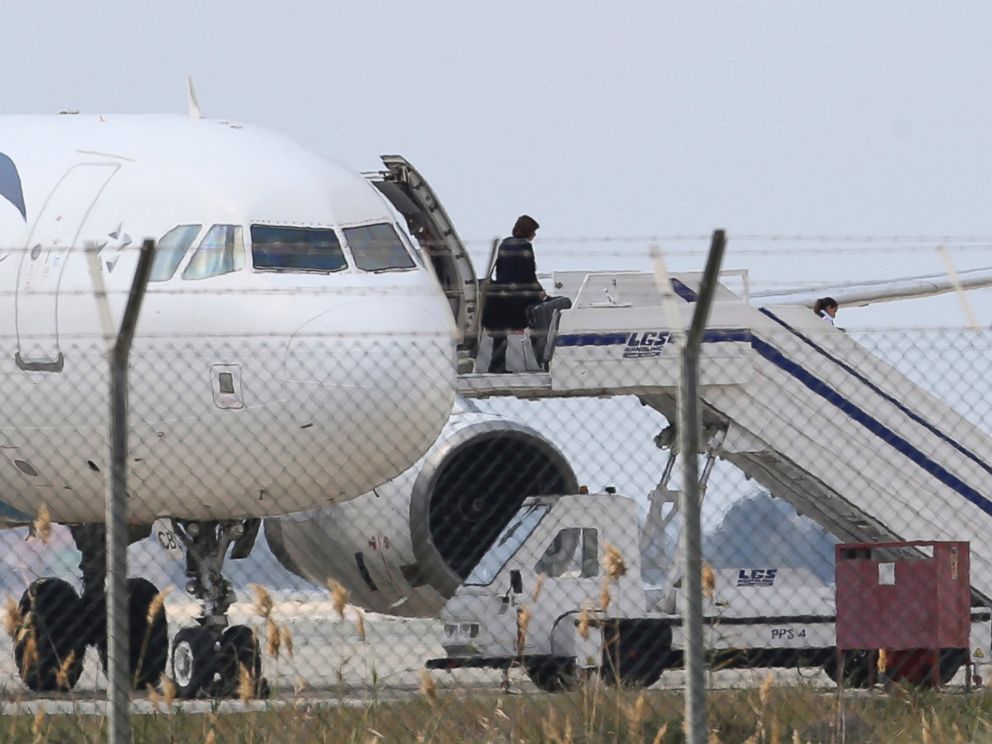 The man believed to be responsible for the hijacking was arrested and EgyptAir tweeted that all the hostages were released.
The Foreign Ministry of Cyprus tweeted the name of the suspected hijacker as Seif Eldin Mustafa. Officials said it was not terrorism but may have been motivated by a personal issue.
The U.S. Embassy in Cyprus says it is looking into whether any U.S. citizens are involved.