— -- A Hungarian photographer's recent refugee-themed fashion photo shoot -- including scantily clad models wearing headscarves -- has sparked outrage on social media.
Some of Norbert Baska's photographs from the shoot show a model wearing a headscarves while baring skin, while others show the same model copying the way refugees have been dragged by police to stop them from crossing the border. Most of the photos are are set against the backdrop of barbed wire, signifying the 25-mile barbed wire fence recently put up on Hungary's border with Croatia.
The shoot, which is filed under the "FASHION" section of Baska's official website, is titled "DER MIGRANT," which is German for "The Migrant."
Many users on social media have referred to the shoot as "migrant chic" and criticized the way it sexualizes the refugee crisis and trivializes the tragedy on Hungary's border.
The country recently made headlines after its parliament approved the use of rubber bullets, tear gas and grenades against refugees trying to cross the border.
"Well now this is utterly sick," Twitter user @LewisKayBush wrote. "'Migrant chic' fashion shoot."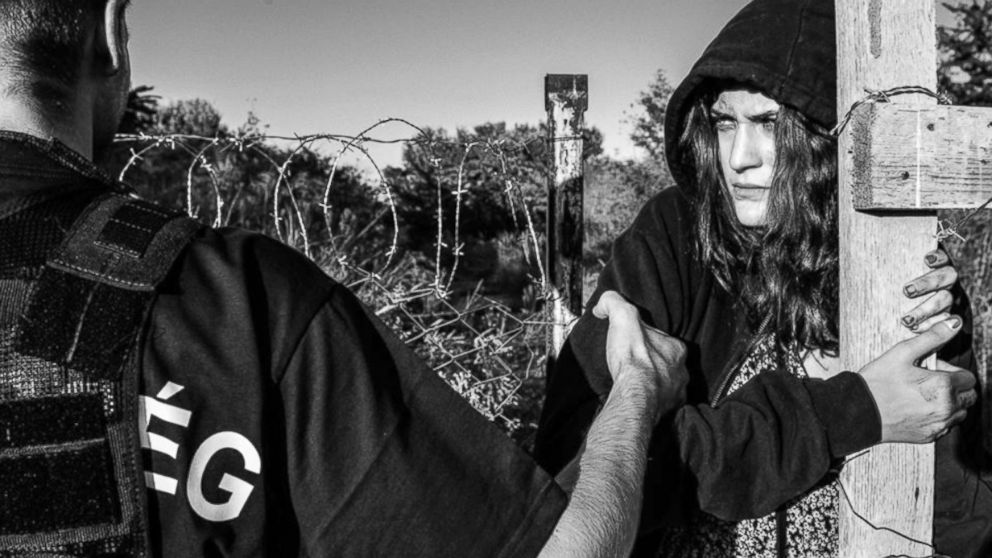 Twitter user @chmeredith shared the photos, saying, "Apparently this migrant and refugee inspired photoshoot is 'raising awareness' about the totally chic crisis," Twitter user @chmeredith wrote.
"Wow that designer definitely lacks empathy that he would use refugee crisis as a fashion shoot concept," another user @excogitate123 commented.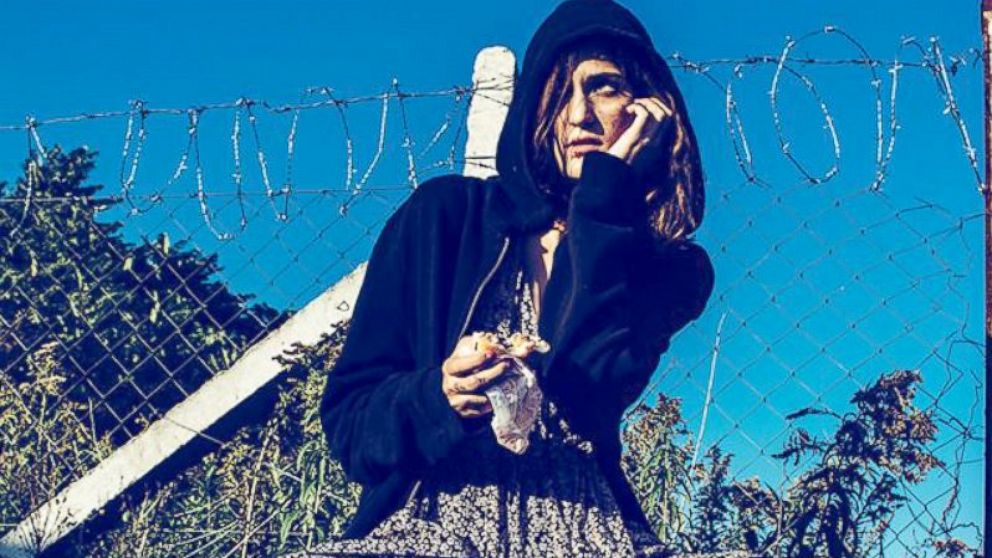 Despite such reactions, Baska told ABC News that he stands by his work and that he actually "expected extreme reactions."
"The shooting is not intended to glamourize this clearly bad situation, but rather," he said, "to draw the attention to the problem and make people think about it. Artists around the world regularly attract the public's attention to current problems through 'shocking' installations and pictures. This is another example of such art."
He said the shoot was designed to shed light on contradictory information about the migrant situation.
"This is exactly what we wanted to picture: you see a suffering woman, who is also beautiful and despite her situation, has some high quality pieces of outfit and an smartphone," he said in the statement.
Baska's full statement on his photoshoot is available here.