ISIS Military Commander Killed in Fallujah Airstrike
Maher al- Bilawi was killed Wednesday.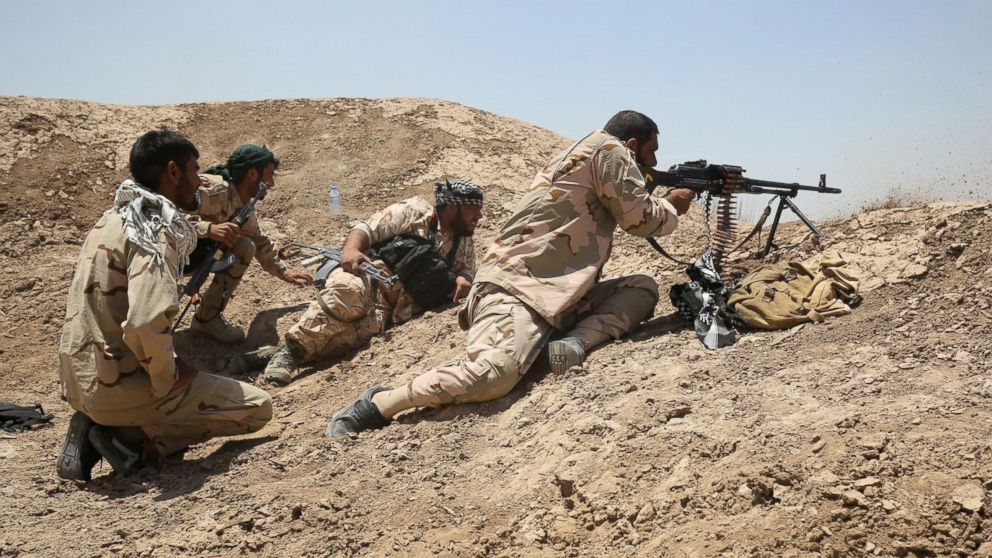 — -- An American airstrike has killed ISIS's top commander in Fallujah as the Iraqi military presses forward with its offensive against the ISIS-held city.
According to Colonel Steve Warren, the U.S. military spokesman in Baghdad, an airstrike Wednesday targeting the ISIS headquarters in the city killed Maher al- Bilawi, the top ISIS commander in Fallujah.
The airstrike was "a result of intelligence that we gathered on the headquarters and his location," said Warren. "And we had the opportunity to take the strike and we took it."
He said al-Bilawi's death "won't completely cause the enemy to stop fighting, but it's a blow. And it creates confusion and it causes the second-in-command to have to move up. It causes other leadership to have to move around."
Warren said not much was really known about al-Bilawi's background.
In the four days since the Iraqi offensive began, Warren said the coalition has conducted 40 airstrikes, "totaling 57 engagements" that have destroyed ISIS fighting positions and resulting in the deaths of 70 ISIS fighters.
The offensive on Fallujah includes personnel from the Iraqi Army, police, the Counter Terrorism Service (CTS), and Sunni militia fighters. Shiite militias are also present as part of the operation, but have publicly stated that they will remain outside the city, easing concerns about retaliation from the Sunni-majority population.
Fallujah became the first Iraqi city to fall under ISIS control in early 2014 partly due to support from the local Sunni population that was resentful of the exclusionary policies of the Shiite-dominated central government in Baghdad.
But so far, the offensive to retake Fallujah has only progressed 10 miles outside the city. "It's still early in the Fallujah fight, so it's unclear how long this battle will last," said Warren.
Some of the 50,000 residents still in the city have begun leaving, heeding the advice of Iraqi government leaflets by placing white sheets on their rooftops to prevent them from being targeted by airstrikes.
Warren said ISIS will do what it can to prevent large numbers of civilians from fleeing the city because their standard practice is to use local populations as human shields.
"This is an enemy that doesn't want the civilian population to leave," said Warren. "Why? Because they want to hide behind the civilian population. They know it makes it harder for us."
Last week, Warren had told reporters that retaking Fallujah was not a military prerequisite for a future offensive on Mosul and indicated it would be a political decision to retake Fallujah.
He said today that with the recent rash of bombings in Baghdad, "surely that changes the political calculus for the civilian leadership of Iraq. We understand that completely and we accept it, and we're providing devastating air power in support of the decision that the prime minister of Iraq made to liberate Fallujah."