— -- St. Elijah's Monastery, the oldest Christian monastery in Iraq, has been destroyed at the hands of ISIS, according to the Associated Press.
The 1,400-year-old stone-and-mortar structure served as a place of worship not only for local religious observers and monks since 590 A.D. but also for U.S. service members, the AP reported. In 2010. U.S. troops celebrated Easter at the monastery and actively viewed the site as something that should be honored and protected.
The church joins a growing list of over 100 significant historic and religious sites that ISIS has obliterated, according to government officials and published reports. Other notable sites that have fallen victim to such demolition using hammers, bulldozers and explosives include the ancient Syrian city of Palmyra and Nimrud, one of Iraq's oldest cities and greatest archaeological treasures.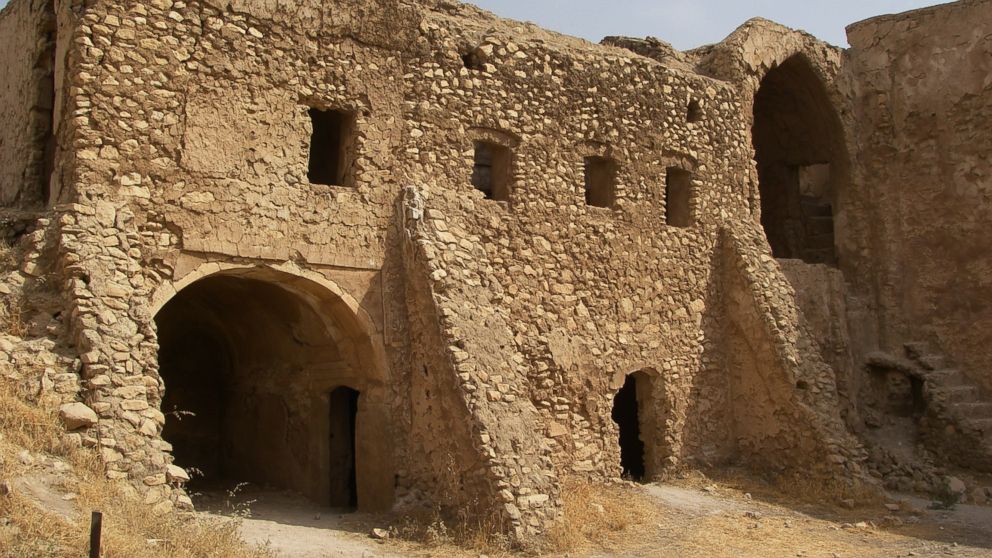 ISIS militants blew up the famous Arch of Triumph and the historic Temple of Baalshamin in Palmyra in October 2015. In Nimrud, ISIS took control of the 3,000-year-old city and leveled historic artifacts there, later releasing video showing one of its members saying, "God has honored us in to remove all of these idols and statutes worshiped instead of Allah."
In the case of St. Elijah's Monastery, "Bulldozers, heavy equipment, sledgehammers, possibly explosives turned those stone walls into this field of gray-white dust. They destroyed it completely," Stephen Wood, chief executive of Allsource Analysis, told the AP.
Wood said he believes the church was destroyed between August and September of 2014.
When asked about the destruction of the monastery earlier today in Baghdad, spokesman for Operation Inherent Resolve Col. Steven Warren said, "This enemy has proven time and again its ruthlessness, its barbarity, its willingness to destroy everything from human life to civilian supporting infrastructure, to cultural artifacts, with absolute disregard for history, for humanity, or for anything that approaches decency."