— -- An English man inspired by the movie "Up" strapped himself to a lawn chair with balloons and took flight over South Africa this week.
Tom Morgan, 38, flew for more than 15 miles at 8,000 feet in the air while strapped to just a lawn chair and 100 giant helium balloons. The video of his flight was posted by the Adventurists, a group that says its mission is "fighting to make the world less boring."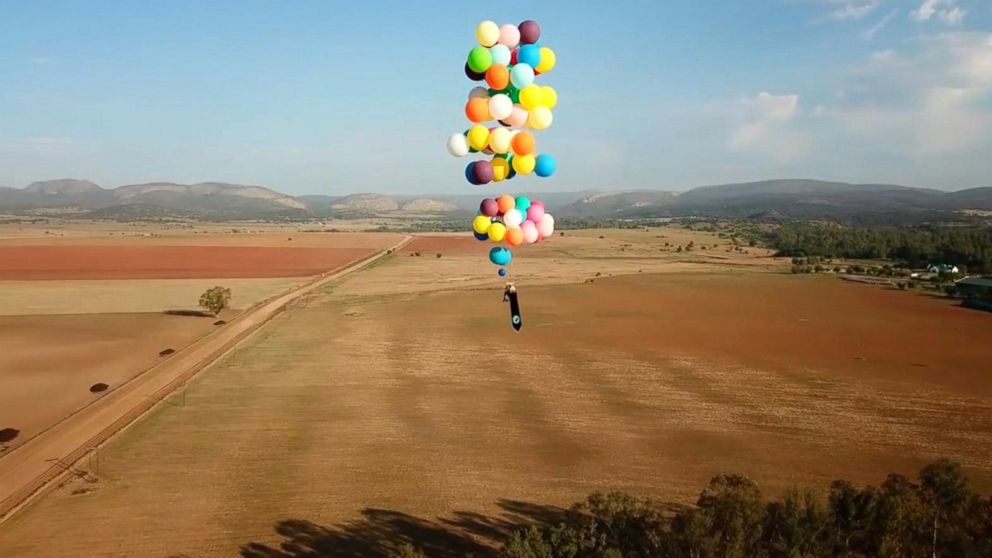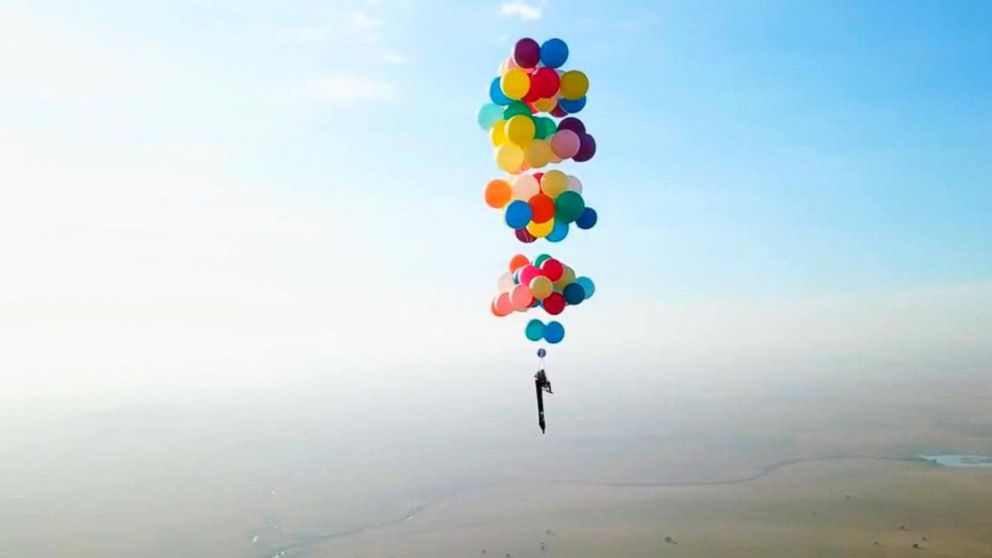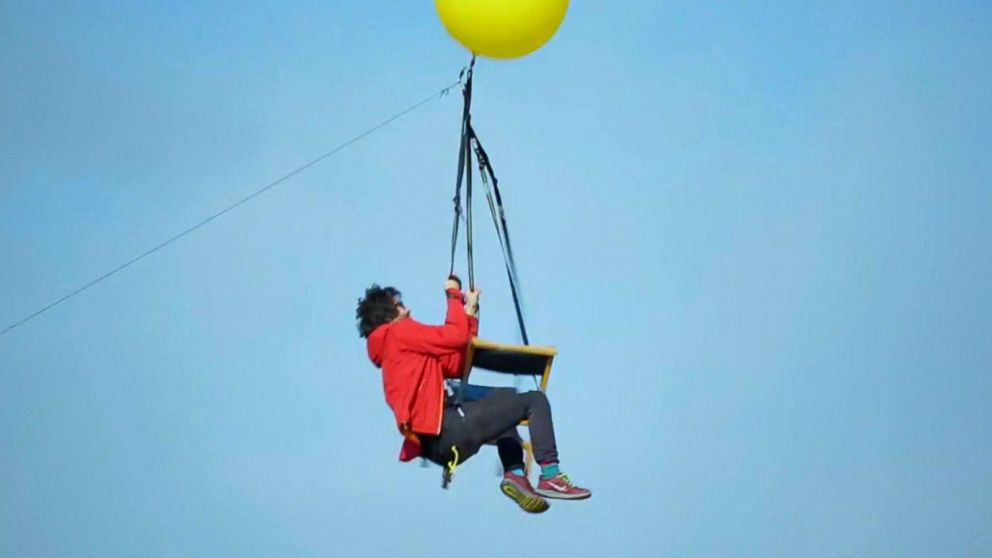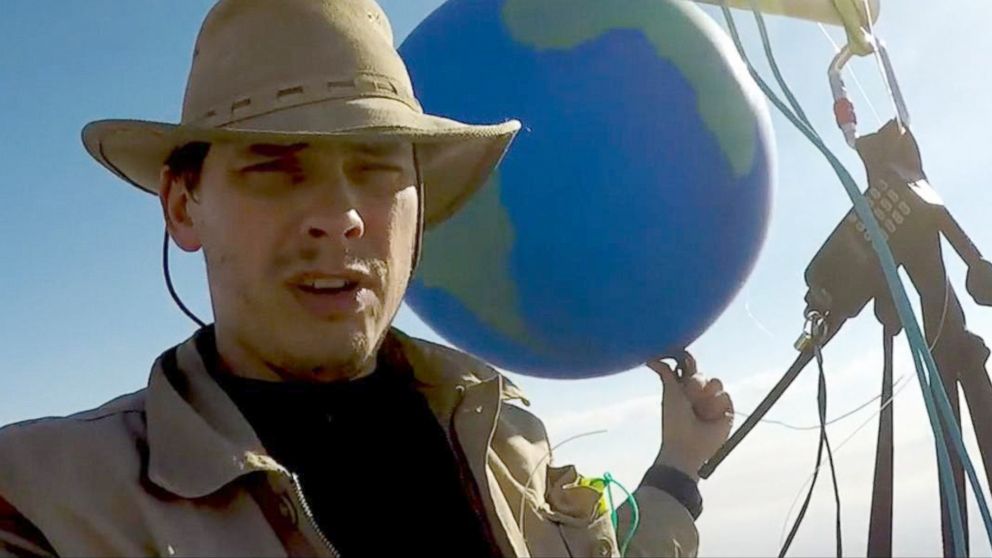 In "Up," the 2009 animated film from Disney-Pixar, a man straps balloons to his house to travel to South America.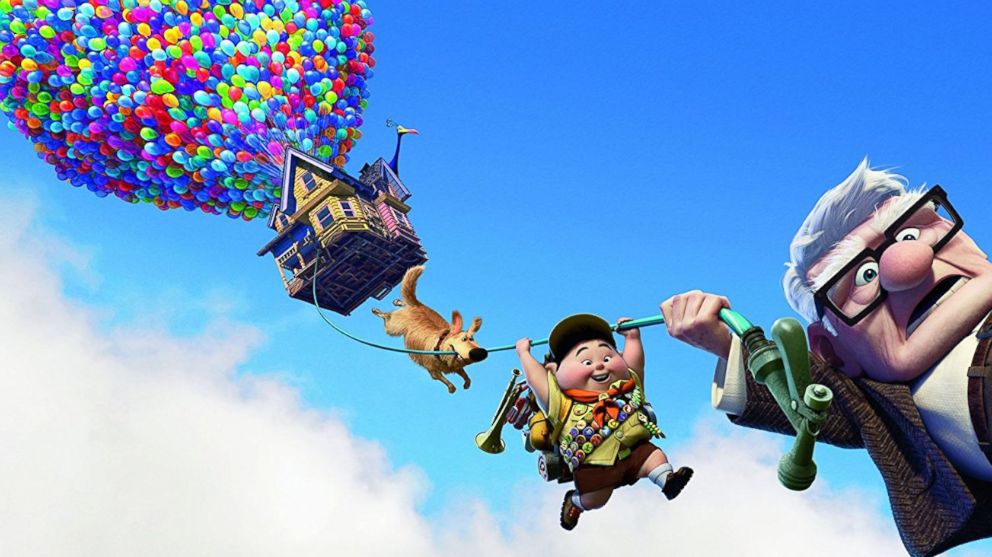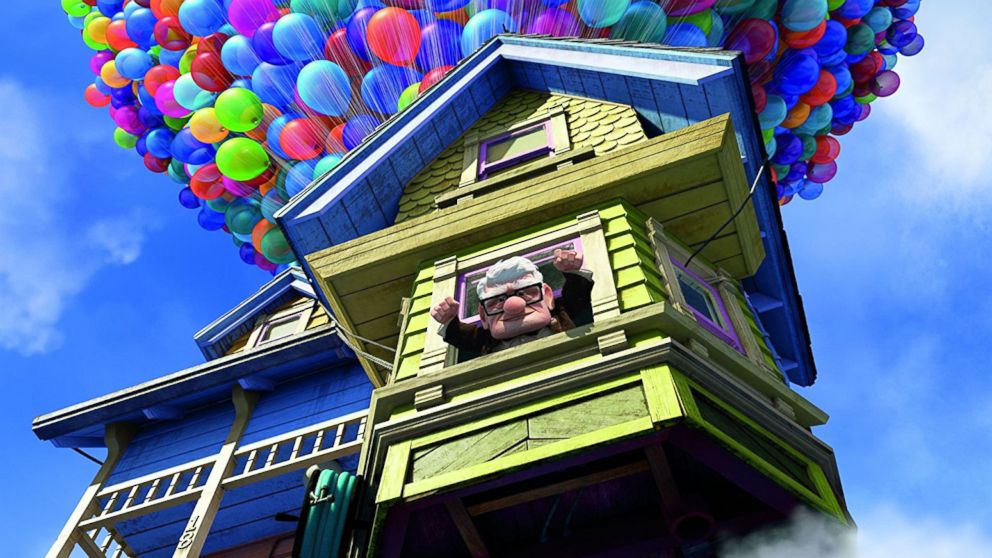 Morgan, of Bristol, England, stayed over one country, but the feat had its share of danger. Morgan said he planned the stunt for months and overcame odds that included the possibilities of dangerous winds and exploding balloons.
Morgan next plans to launch a three-day, long distance race flying with the balloons. The Adventurists' website does warn people that "these are genuinely dangerous things to do" and that people cannot "overestimate the risks involved in taking part in these adventures."
ABC News is part of parent company Disney.