— -- It's been 126 days since Salah Abdeslam allegedly joined fellow ISIS gunmen and suicide bombers and killed 130 people in November in Paris. As of this morning he spent a day on the run for almost every innocent person killed.
Beginning with a breakneck international manhunt for the suspect, French and Belgian authorities were for months unable to track down the elusive French national and at times weeks passed without any public developments – though authorities carried out more than 100 house searches and made nearly 60 arrests.
It was feared, and reported by some publications, that Abdeslam likely had slipped through several borders and made his way to ISIS territory in Syria months ago.
But as police confirmed today, Abdeslam was captured in suburban Brussels, and experts suspect he may have been there the whole time.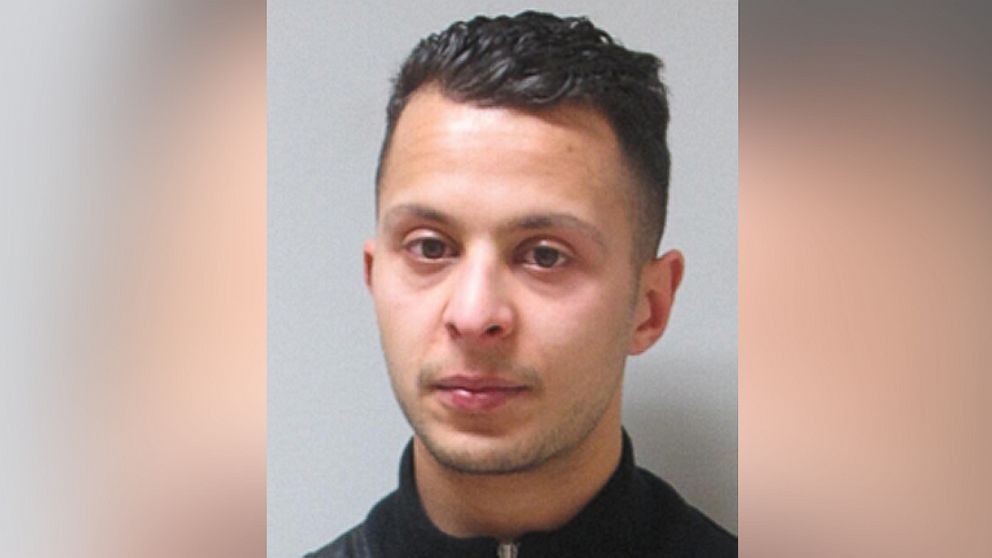 Escape After Paris Attacks
Abdeslam's exact role in the November Paris attacks is unclear, according to European officials, but he is believed to have rented the cars that carried a team of terrorist to a soccer stadium in Paris that was one of the targets, as well as the car that carried another team to the Bataclan theater where most of the victims were killed. He is suspected of driving one of the cars, and was apparently expected to participate in an attack on restaurants in the city.
Later it was learned that Abdeslam may have been ordered to carry out a suicide bombing, but didn't follow through and instead slipped out of the city. A friend who allegedly drove Abdeslam from Paris to Brussels said Abdeslam was "extremely angry" the morning after the attacks, according to an attorney for the friend. The car was pulled over three times in traffic stops by French police but Abdeslam remained "very calm" and they were allowed through into Belgium, the attorney said. French authorities had missed their best chance to catch him.
But Abdeslam did not remain calm, according to two friends who spoke to ABC News days after the attack. They said they had received a call from the fugitive approximately a week after the attack and he was desperately trying to get out of Belgium and to ISIS territory in Syria. The friends said Abdeslam told them he was in a bad situation, caught between Belgian and French authorities and local ISIS members who he said were "watching him" and unhappy with him after he failed to detonate his suicide vest.
Frequent Arrests, None Nab Abdeslam
From there, international reports about attempts to get Abdeslam tapered off. Belgian officials said that from the time of the attacks to today, police had searched more than 100 houses and made 58 arrests, but none nabbed Abdeslam in more than three months. That doesn't mean they weren't helping, though.
Dick Clarke, former White House counter-terrorism advisor and current ABC News consultant, said today that now it seems clear the French and Belgian authorities were attempting to "roll up" ISIS's network in Brussels, and appeared fairly successful at it.
"The arrests, the raids they've been doing, they may have stood a good chance of cleaning out ISIS's operational cell structure in Belgium," Clarke said.
J.M. Berger, a terrorism expert and co-author of "ISIS: The State of Terror", said that by now any "formal presence" of ISIS in France or Belgium is "likely to be pretty depleted at this point, although we can't be totally sure of that."
But it was the police work earlier this week that Clarke said likely led to Abdeslam's arrest.
'Rolling Up Leads', Gunfire in Brussels
During an otherwise normal Tuesday afternoon in Brussels, gunfire suddenly erupted from a suburban apartment block. Police were attempting to search an apartment there when they were met with gunfire as soon as they opened the door, authorities said. The gunfight lasted for hours and at the end, four officers were wounded, one gunman was dead and two other suspected gunmen managed to flee the scene but were being tracked. When the smoke cleared, an ISIS flag was found inside.
Today the Belgian federal prosecutor said the dead gunman, identified as Algerian national Belkaid Mohamed, was believed to have provided logistical support for the Paris attacks.
It's unclear if Abdeslam was one of the men who escaped during the gunfight, but today Belgian officials announced that Abdeslam's fingerprints had been found in the apartment.
Clarke said it was likely the police work over the last few days, in addition to previous recent arrests, that directly led to Abdeslam's eventual capture.
"Clearly they were rolling up leads. Either the people they grabbed or the evidence they found led them to this arrest," he said.
Today Belgian police confirmed Abdelsam had been injured but captured alive in an apartment just a few yards away from his family home, along with two "accomplices," according to French President Francois Hollande. Belgian officials have not commented publicly on what tipped them off to Abdeslam's location or where they believe he has been since the attacks.
Nada Bakos, a former CIA targeting officer and analyst, told ABC News that Abdeslam could be very valuable to Western police and intelligence agencies.
"He may know about ISIS capabilities in Europe or directed to Western countries," she said, "that is, if he talks."