The 18-year-old gunman who officials say fatally shot nine people before killing himself at a busy shopping mall in Munich on Friday had been planning his crime for over a year and suffered from a range of mental health issues, according to officials.
The attacker, whom authorities have yet to identify, suffered from "social phobia," anxiety, was taking medication for these illnesses, and had been treated in a psychiatric clinic for two months in 2015, according to the Munich State Prosecutor's office.
In addition to the nine killed, 35 people were injured in the attack, of whom 10 are in critical condition.
The Bavarian Federal Criminal Office examined potential motives for the attack, but found nothing tangible to link the shooting the to the massacre perpetrated by far-right extremist Anders Behring Breivik in 2011, who killed eight people with a van bomb and 69 others in a shooting spree in Norway five years ago. Initial speculations about the shooting spree was that it related to the Breivik attack, due to it falling on the fifth anniversary of the murders in Norway.
"We didn't find the Breivik manifesto on his computer," the Bavarian Federal Criminal Office said. "He wrote his own manifesto, describing how he was going to do the crime."
The gunman, who was born in Germany and of Iranian descent, did however harbor an interest in the subject of mass shootings: He kept a book that included case studies of Eric Harris and Dylan Klebold, the high school students who murdered 12 classmates and one teacher at Columbine High School in 1999, and Cho Seung-hui, a student who killed 32 people at Virginia Tech in 2007. Today, the Bavarian Federal Criminal Office revealed that the shooter visited Winnenden, a small town where a school shooting took place, resulting in 16 deaths, including the suicide of the perpetrator, and took pictures there.
The killer also played first-person shooter games and obtained the murder weapon over the dark web, the Bavarian Federal Criminal Office said.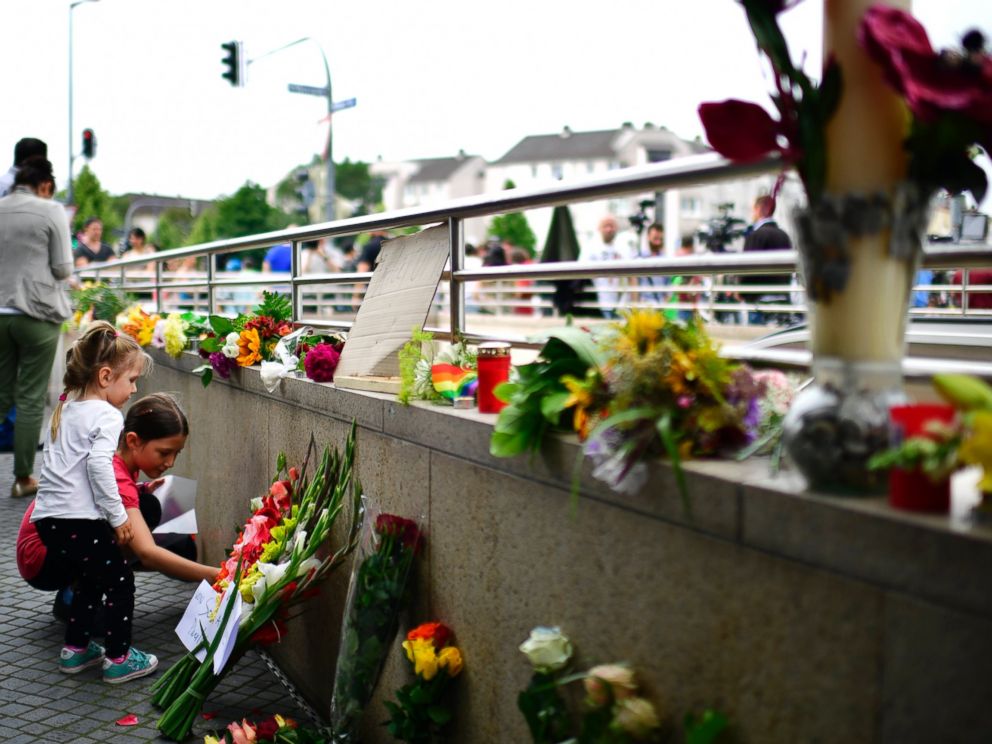 "We're still working on the assumption that this isn't a political motivated crime," the State Prosecutor's said of the attack, which began on Friday afternoon at a McDonald's restaurant across the street from Olympia-Einkaufszentrum mall in Munich. "We can only speculate about what the parents could have known, they still need to be interrogated. There was no safe or anything in his room, the evidence was quite easy to find."
None of the suspect's schoolmates were among the victims of the shooting, the Bavarian Federal Criminal Office said.
A memorial event for the victims has been planned for this evening.