— -- Rishi Khanal had finished lunch at a hotel in Kathmandu Saturday, when everything started to move.
An earthquake sent masonry falling on the 27-year-old. His foot was crushed under the rubble.
He was surrounded by dead people. The smell worsened. Khanal says he was forced to drink his own urine to survive.
As the days passed he kept banging on the rubble, hoping someone would hear him.
"I had some hope but by yesterday I'd given up," he told The Associated Press from his hospital bed on Wednesday, surrounded by his family. "My nails went all white and my lips cracked. ... I was sure no one was coming for me. I was certain I was going to die."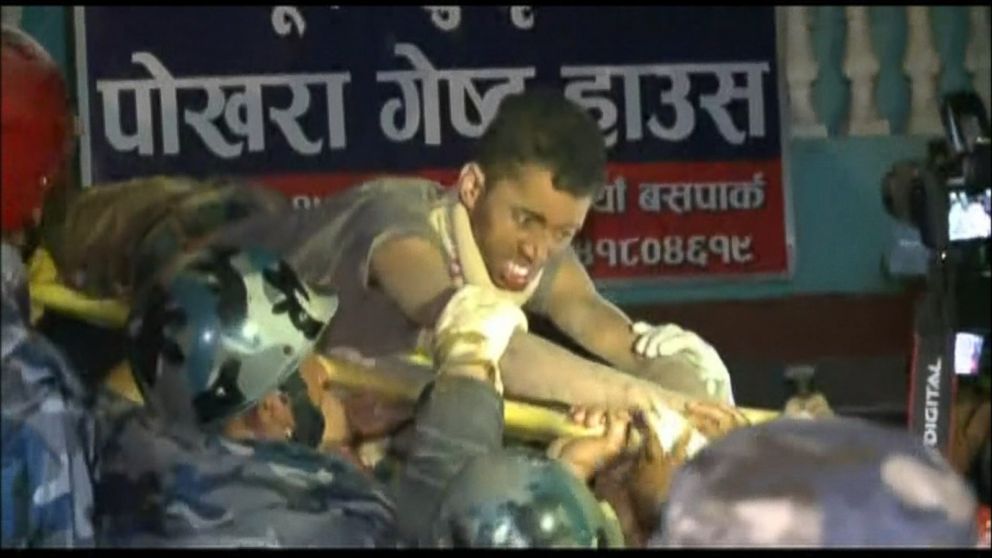 Rescue crews heard his banging, and he was pulled from the hotel rubble by French and Nepalese rescuers, an operation that took more than six hours. After Khanal was freed from the rubble, he was carried on a stretcher through a hallway and then taken outside toward an ambulance.
More than 5,000 deaths and more than 10,900 injuries have been blamed on the earthquake, according to Nepal's National Emergency Operation Center. Hundreds of thousands of people have been displaced.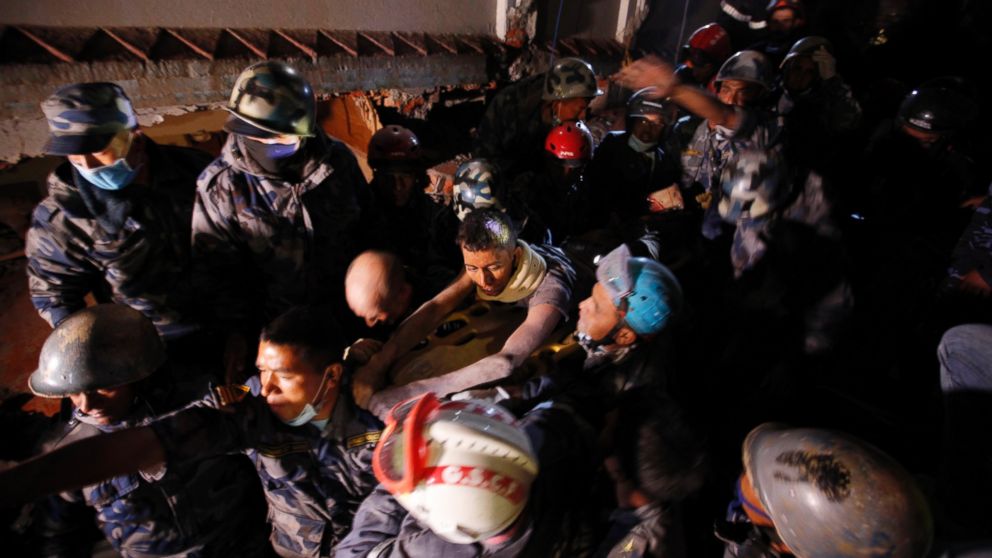 Khanal's rescue marks a sign of hope amid the devastation.
"It feels good," he said. "I am thankful."
The Associated Press contributed to this report.