— -- Despite previous signs of an openness from the U.S., North Korea on Thursday said they do not have any interest in meeting members of the American delegation during the Winter Olympics in Pyeongchang beginning this week.
Vice President Mike Pence, who landed in South Korea overnight Thursday U.S. time, is leading the U.S. delegation and had expressed some willingness to meet with North Korean officials should the opportunity arise.
"I haven't requested any meetings, but we'll see what happens," he said Tuesday.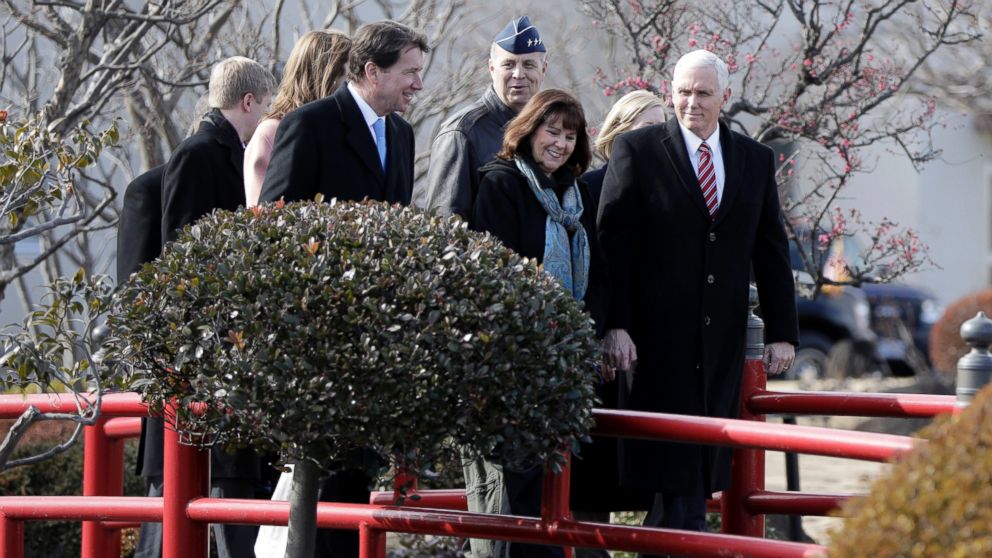 The opportunity was shot down by North Korean officials on Thursday.
"We have never begged for dialogue with the U.S. and will be the same in the future," said Cho Yong-sam, director-general of the North American department of North Korea's foreign ministry, according to Korean news outlet Yonhap and translated by ABC News. "We clearly state that we have no intention to meet with the U.S. side during our visit to South Korea."
Upon his arrival in South Korea on Thursday, Pence met with South Korean President Moon Jae-in and briefly gave remarks to the press. He did not address a meeting with North Korean officials, but did reiterate the U.S.'s support for the "shared objective of denuclearization of the Korean Peninsula."
"Allow me to assure you and the people of South Korea that the U.S. will continue to stand shoulder-to-shoulder in maximum pressure until North Korea finally and permanently and irreversibly abandons nuclear and ballistic ambitions," Pence said Thursday.
Defense Secretary James Mattis, in a press conference Wednesday, told reporters, "Vice President Pence is quite capable of making the call on that there, while he's in Korea," when asked about a potential meeting.
North Korean leader Kim Jong Un will not be present at the games, which began on Wednesday -- though the opening ceremony will be held Friday. Pence is expected to be in attendance.
Kim Yo Jong, the North Korean leader's younger sister and a close confidante, will be the highest-ranking diplomat attending the games on behalf of North Korea.
Pence took a harder stance on Wednesday when he met with Japanese Prime Minister Shinzo Abe. He announced in a joint statement the U.S. would soon announce "the toughest and most aggressive round of economic sanctions on North Korea ever."
The stance on North Korea of President Donald Trump, whose war of words with Kim Jong Un has quieted lately, has not changed, White Press Secretary Sarah Sanders said most recently in December.
Trump has not tweeted about North Korea or Kim Jong Un since Jan. 14 when he took issue with a Wall Street Journal report that quoted the president as saying he has a good relationship with Kim. Trump says the actual quote was that he could have a good relationship with the leader, not that he does.
Twelve days earlier the president took to Twitter to make the infamous claim that he too has "a Nuclear Button, but it is a much bigger & more powerful one than his, and my Button works!"
Cho addressed Trump's predilection for bombastic speech in declining any chance to meet with Pence or the U.S. delegation while in South Korea.
"U.S. had better realize that their reckless words and actions only show their embarrassing position and behave appropriately," Cho said.
ABC News' Yejin Jang and Devin Dwyer contributed to this report.