LONDON— -- The world's oldest-known panda celebrated his birthday with a cake made of ice cubes sprinkled with carrots.
Pan Pan, born in 1985, lives in Wolong National Nature Reserve in the Shichuan province in China. His caretakers at the Conservation and Research Center for Giant Pandas made sure to celebrate his 30th birthday Monday.
Explaining the panda's good health, the center says it has found ways to engage pandas in physical activities, using toys or hiding food in trees.
"Sleeping after eating and having no activity, that is not good for their health. So we use some methods to involve them and increase their activity," Wei Rongping, deputy head of the center, said to Chinese TV CCTV.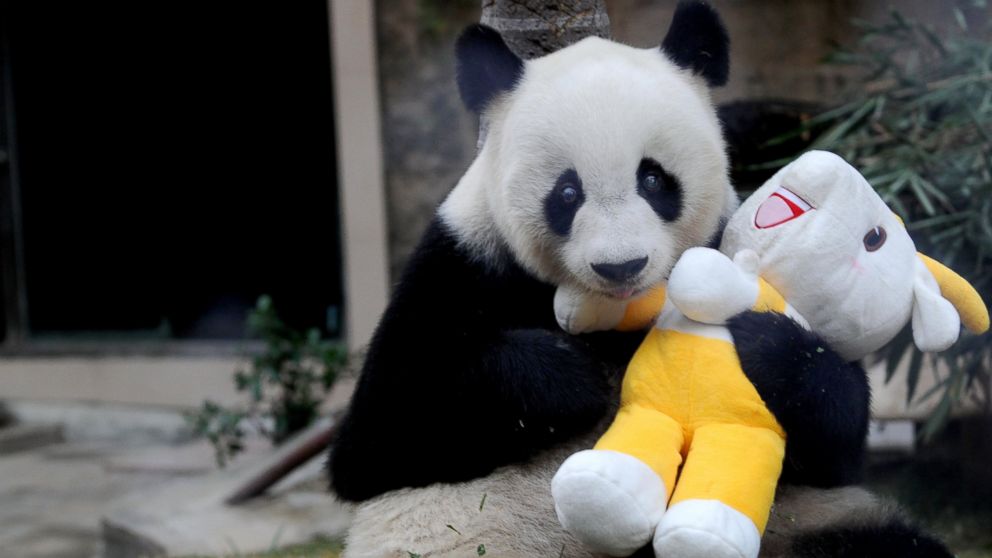 Giant pandas are considered a national treasure in China, the World Wide Fund for Nature writes on its website, and Pan Pan is even more special because he has reportedly fathered 130 giant pandas.
Some say his age equals 100 years in human ago and, just like humans, his health has taken a toll.
"Just like human beings, he suffers bad eyesight in old age. He now mainly depends on the senses of smell and hearing," a breeder at the research center, Zou Wenyong, said.