— -- In images released Wednesday, North Korean leader Kim Jong Un is seen rejoicing at the launch of an intercontinental ballistic missile Tuesday with what appear to be members of the country's military.
The photographs, released by state-run media in North Korea, feature Kim in a black coat viewing monitors that seem to be related to the missile launch and shaking hands with a uniformed individual as others look on and applaud.
Additional images include a missile on the back of a transportation vehicle and the missile's launch.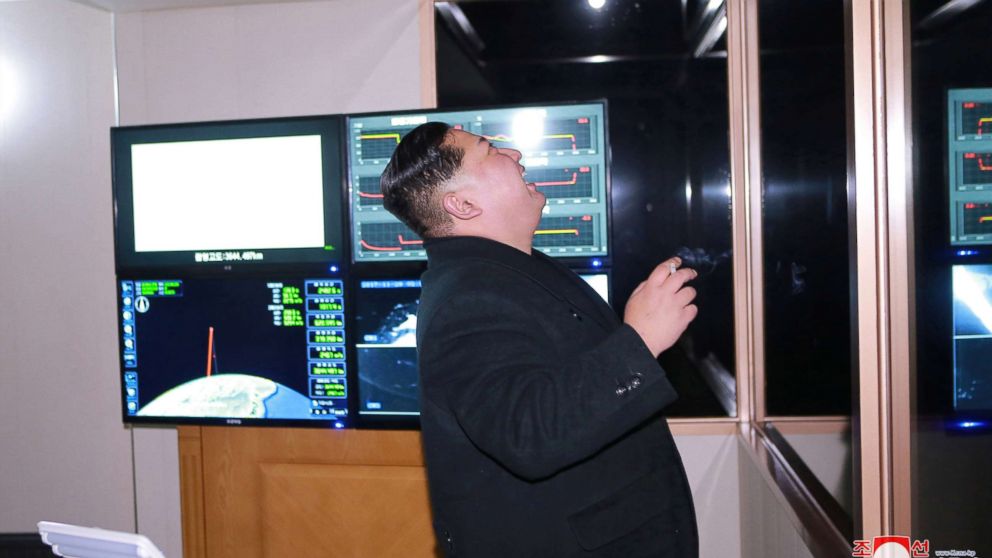 On Tuesday, the country claimed to have tested the missile, called the Hwasong 15, and said it was capable of reaching the entire continental United States. U.S. officials confirmed the launch of a missile that reached an altitude of 2,800 miles and traveled for 50 minutes. The test was the third ever of an ICBM by North Korea and its 15th missile launch of 2017, though the first in over two months.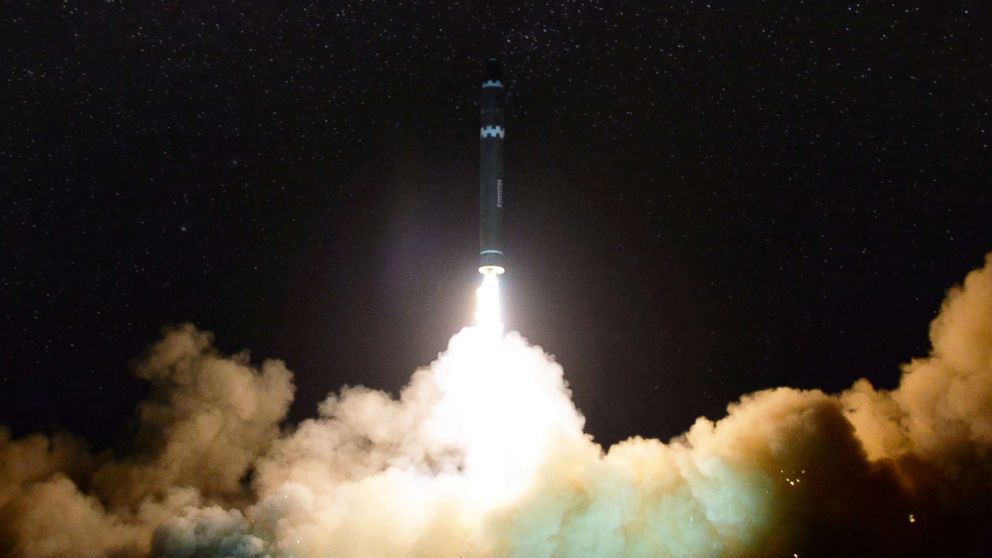 In at least two of the photographs Wednesday, a monitor featuring a semicircular object resembling the curvature of the Earth is visible in the background.
In the aftermath of the launch Tuesday, North Korea was roundly condemned by the international community, including China, South Korea and the U.S.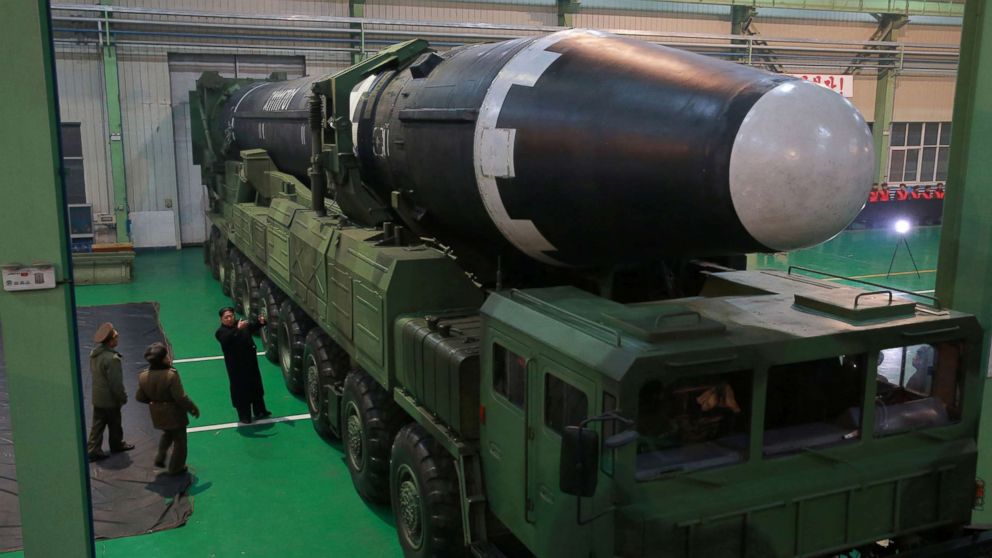 President Donald Trump said shortly following the test that "it is a situation that we will handle."