— -- Pope Francis arrived in Cairo Friday on his first papal trip to Egypt, which is aimed at addressing tensions between the country's Muslims and Christians after recent violence targeting the Coptic minority.
Although Pope Francis has eschewed the armored "popemobile" used by his predecessors on foreign trips, there was increased security around the sprawling capital as the pontiff's Alitalia jet touched down. His historic two-day visit comes just two weeks after suicide bombings on two Christian churches killed at least 45 people in northern Egypt.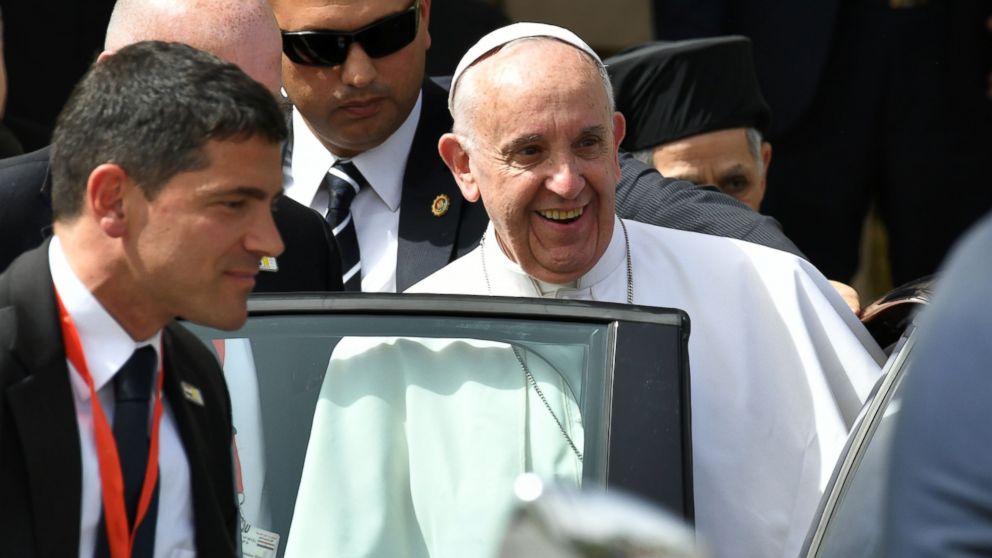 From the airport, Francis traveled to the presidential palace where he met with Egyptian President Abdel-Fattah el-Sissi. Next, the pontiff is scheduled to visit Al-Azhar University, one of the oldest and most prestigious universities in the Sunni Muslim world, where he will meet with grand imam Sheikh Ahmed el-Tayeb, according to the Vatican.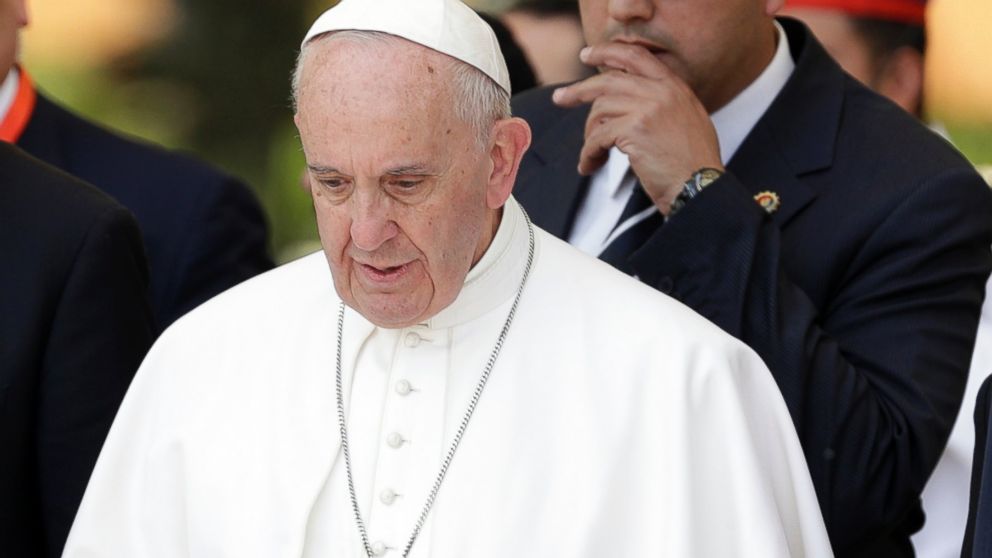 On Friday, Francis will also visit the seat of the Coptic Orthodox Church and meet with its patriarch, Coptic Pope Tawadros II. Copts in Egypt are the largest Christian community in the Middle East, though they constitute just 10 percent of the 92 million people in the majority-Muslim nation.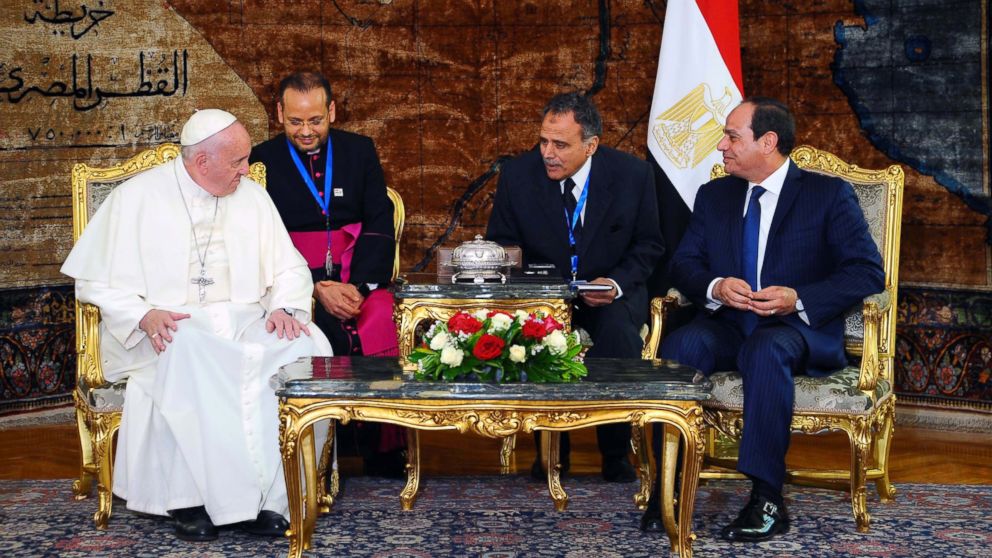 Egyptian Copts have repeatedly been targeted in attacks, including ones carried out by ISIS. Most recently, ISIS claimed responsibility for twin suicide bombings during church services in the northern cities of Tanta and Alexandria on Palm Sunday. The killings led Egypt's president to declare a three-month state of emergency.
Ibrahim Morgan, a parishioner at St. Joseph's Catholic Church in Cairo, told ABC News he now worries about his family when they attend church and feels his Christian community is caught in the fight against Islamic extremism.
"I pray for my country, for my government that they win this battle," Morgan said. "We cannot afford to lose this battle."
Morgan told ABC News he has faith in Francis, whom he called a "courageous" man.
"He is not afraid," Morgan said. "He is a man of peace and he is willing to die for it. That is very courageous."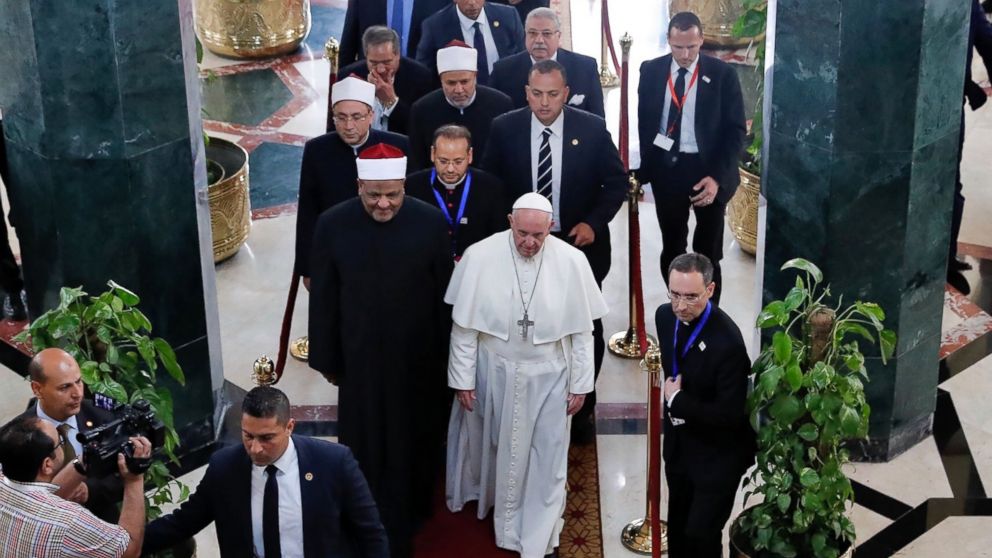 After their meeting, Francis and Tawadros will preside over an ecumenical prayer service in St. Peter's church in Cairo, the site of another suicide bombing ISIS claimed responsibility for. That attack killed dozens of Coptic worshippers during a Sunday mass in December. There, the two leaders will pray for victims of the recent attacks, according to the Vatican.
Francis will celebrate an outdoor mass on Saturday before returning to Vatican City.
ABC News' Phoebe Natanson contributed to this report.