President Barack Obama has plenty on his plate -– and in his sake cup.
Interested in
?
Add as an interest to stay up to date on the latest news, video, and analysis from ABC News.
The eater-in-chief is chowing down on sushi, seafood and even a mound of ice cream shaped like Mt. Fuji during his state visit to Japan.
Obama kicked off his culinary tour in Tokyo on Wednesday night with a sushi dinner with Prime Minister Shinzo Abe at the esteemed Sukiyabashi Jiro, a three Michelin-starred restaurant famous for being featured in the documentary, "Jiro Dreams of Sushi."
It's notoriously hard to get a reservation at restaurant, where chef-recommended meals start at $300.
Obama Greets Japan's Emperor, But No Bow This Time
Obama Dines on Sushi at Tokyo 'Jiro Dreams' Shop
"That's some good sushi right there," Obama said as he left the restaurant.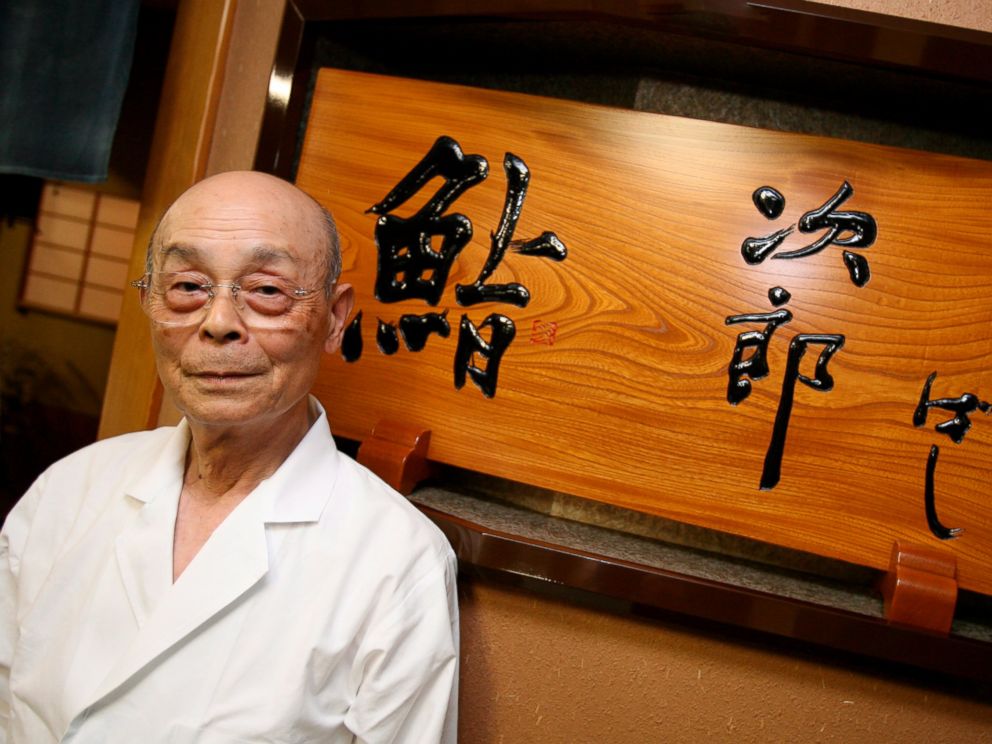 Ambassador Caroline Kennedy and National Security Adviser Susan Rice joined Obama and Abe for the sushi dinner, which lasted an hour and a half.
Kennedy called the meal "incredible" -— as was the conversation, she said.
Today, Obama feasted like a king on royal consommé, Red Sea bream steamed with Champagne, roasted leg of lamb and a seasonal salad at the Emperor's State Dinner at the Imperial Palace.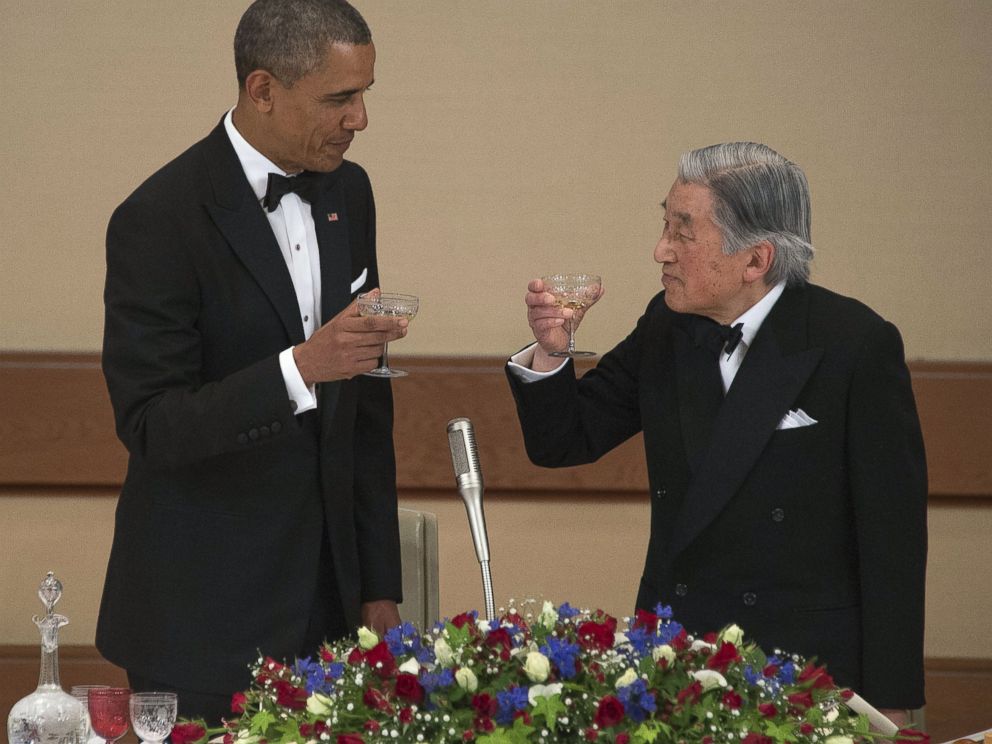 Plenty of booze was also within reach, including sake, Hennessy and Moet champagne.
For dessert, fruit and ice cream "in the image of Mt. Fuji" was served.
Obama will fly to Seoul later today, his second stop on a four-country Asian tour.