Mohammad Al-Hajali, the Syrian refugee who died in Grenfell Tower in Wednesday's massive West London blaze, made a perilous journey three years ago to escape the Syrian civil war and reach the U.K, according to a friend of his family.
Interested in
London?
Add London as an interest to stay up to date on the latest London news, video, and analysis from ABC News.
Al-Hajali, 23, was the first victim of the horrific blaze to be formally identified by authorities. Now, the U.K Home Office has agreed to assist his family back in Syria in making arrangements to travel to London to attend his funeral, after tens of thousands of people petitioned the government to help them.
The official death toll from the fire that destroyed a residential high-rise building in London this week has climbed to at least 30, while scores of people were left injured. At least 58 people are missing and presumed dead from the massive fire, police said Saturday.
Al-Hajali was one of three brothers to make the journey to the U.K. from Syria, according to Abdulaziz Al-Mashi of the Syria Solidarity Campaign, the NGO that helped launch the petition.
Al-Mashi told ABC News that the brothers were lucky to have made it to the U.K. alive.
"They thought they were safe now that they had made it, but it turns out they were wrong," Al-Mashi said by phone from his home in London.
Al-Mashi said the trip from Syria to the U.K. was treacherous because of the many risks involved.
"Absolutely, this was a terrible journey for them," he said. "These brothers risked their lives to make the trip."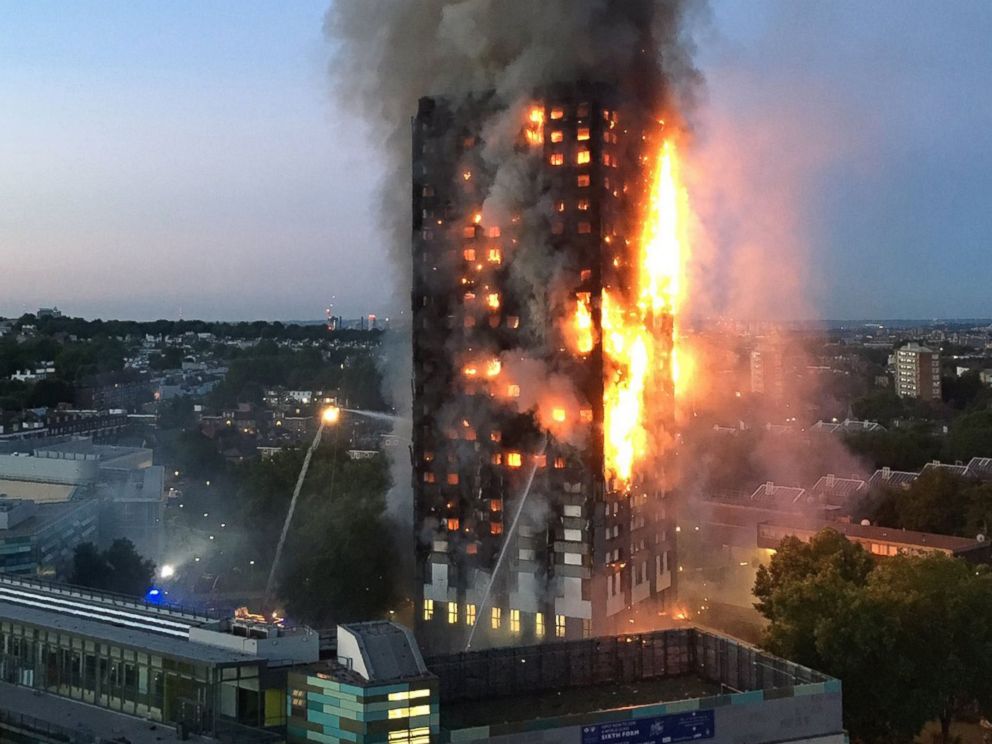 Among the survivors of the blaze was Omar Al-Hajali, Mohammed's younger brother, who was separated from Mohammed inside Grenfell Tower while they tried to escape.
Mohammed and Omar fled from Daraa, Syria together in 2014. First they smuggled themselves into Turkey, and then managed to make a boat ride across to Greece, before ending up in the U.K. that year, Al-Mashi said.
Hashem Al-Hajali, another younger brother, made a similar trip to the U.K., following them, according to Al-Mashi. He was situated 40 minutes from Grenfell Tower when he learned news of the fire, and rushed there in a taxi to be with his brothers.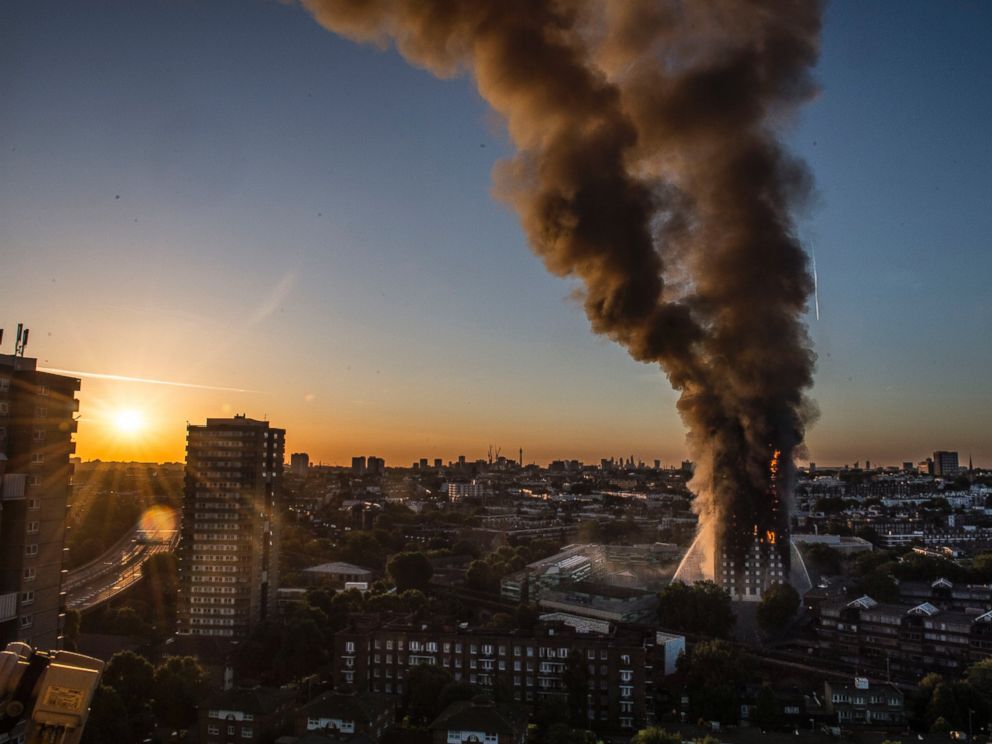 "I saw the flames eating the building, and then I saw Omar on the floor at the entrance," Hashem told ABC News.
"He was crying. He was hardly breathing. He couldn't lift his body, his hands. His friend was helping him speak on the phone to Hammuda," Hashem said, using his brother Mohammed's nickname.
"[He] was shouting 'Hammuda, come downstairs.' He was giving him orders: 'Hammuda come downstairs, come downstairs,'" he said.
The brothers have a mother, father, and two sisters living in Damascus right now, according to Al-Mashi, who said that they have attempted to host a family reunion for the last two years with no success.
"Mohammad was a very amazing and kind person. He gave love to everyone," his family said in a statement on Saturday. "He came to the U.K. because he had ambitions and aims for his life and for his family. Our whole family will miss Mohammad dearly, and he will never be forgotten. To God we belong and to him we return."
The number of registered refugees leaving Syria has scaled higher in recent years, exceeding 5 million since 2012, according to the United Nations.
Thousands of refugees die attempting to reach safe haven every year, according to the U.N.
ABC News' Lena Masri contributed to this report.