— -- Russia has threatened to block access to YouTube and Instagram if the sites do not remove video and photographs that show a senior government official sailing on a yacht with a billionaire oligarch, who has links with the former Trump campaign manager Paul Manafort.
Russia's state-controlled media watchdog, Roskomnadzor, on Saturday ordered that 14 Instagram posts and seven YouTube videos be deleted that show metals magnate Oleg Deripaska on a yacht with a Russian deputy prime minister, Sergey Prikhodko, and a woman who has described herself as an escort.
The watchdog listed the posts on its register of banned sites after Deripaska won an injunction from a court in his hometown Ust-Labinsk, which ruled they violated his privacy. Roskomnadzor said it had informed the sites that they must delete the images within three days.
The images are at the heart of the public battle between Deripaska and the anti-corruption activist Alexey Navalny, who first drew attention to the posts in an investigative video piece he released last week. In the report, he accused the oligarch of bribing Prikhodko by hosting him on the yacht in August 2016.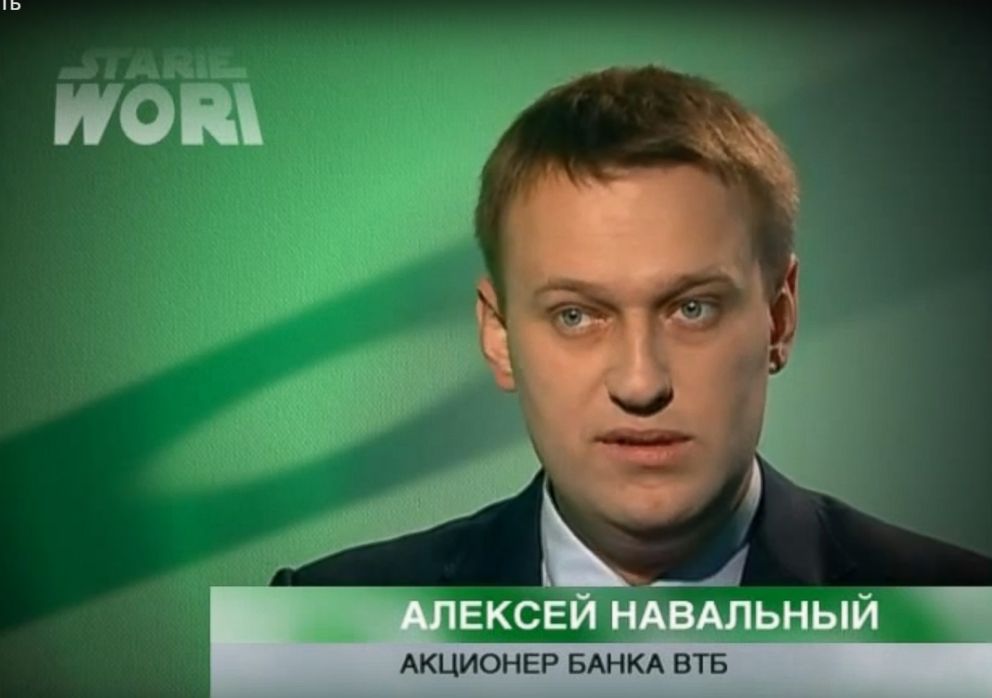 Navalny has built an anti-Kremlin political movement around similar investigations into alleged official corruption and was recently barred by a court from running against Russian President Vladimir Putin in elections this year. In the 25-minute video, there are accusations of Deripaska flying Prikhodko to the yacht in Norway on his private plane and of allegedly paying for the services of six more escort girls aboard the boat.
Navalny's video also attracted attention because of a speculative link he makes in it with the 2016 U.S. election. He alleges, without offering proof, that on the yacht Deripaska may have been passing information to Prikhodko that he acquired from Manafort.
Manafort is a former business partner of Deripaska and in 2016 he offered to give the billionaire private briefings on the election shortly after joining Trump's campaign, according to the Washington Post. Manafort, who has been indicted on money laundering charges in the course of the special counsel Robert Mueller's investigation into Russia's meddling in the 2016 election, has denied any briefing ever took place.
Deripaska in a statement last week called Navalny's investigation "part of a planned campaign to damage my reputation" and warned media against disseminating "these mendacious accusations." Representatives for Deripaska have said the video illegally makes use of private images and makes false assertions.
Prikhodko responded to Navalny's video last week with a statement to the Russian news outlet, RBC, that "such stuff should be answered man-to-man, but we will leave in within the bounds of the legal field."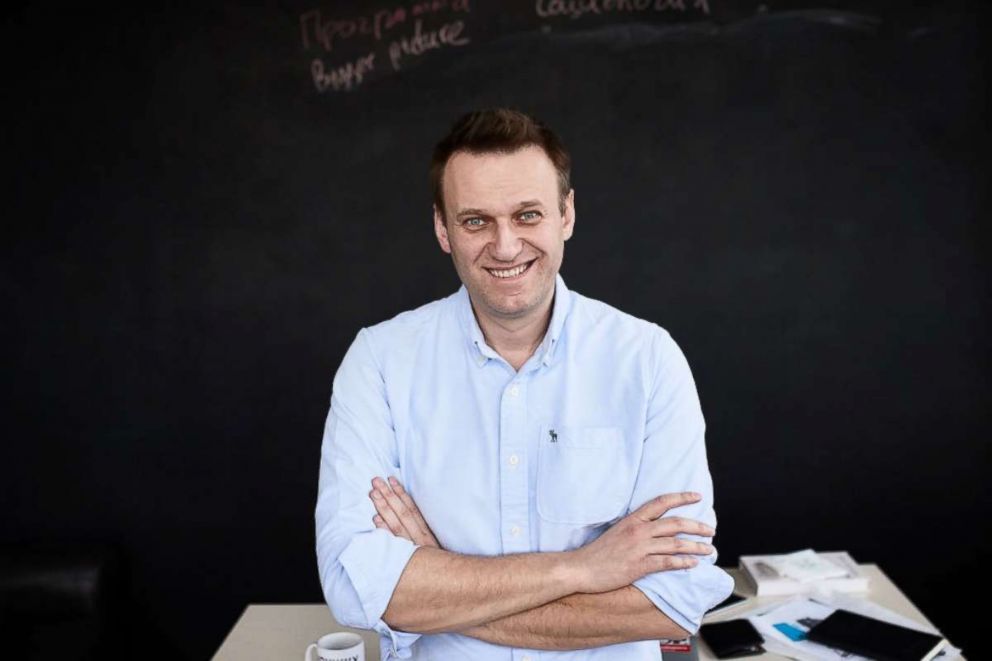 Roskomnadzor also ordered Navalny to delete the video and text versions of the investigation from his website.
On Tuesday, Oksana Baulina, a member of Navalny's political organization said it had received messages from YouTube to take down the video, posting a screenshot of it on Twitter. Navalny has so far refused to do so and has filed suit against Roskomnadzor, arguing its block on the images is illegal. Over 4 million people have watched the video on YouTube, so far.
The video and photos highlighted by Navalny were first posted in 2016 by the woman onboard the yacht with Deripaska. The 21-year-old Belarussian goes by the name Nastya Rybka and has promoted herself as an expert in seduction in video blogs and a book.
In some of the videos on Rybka's Instagram, Deripaska can be seen with her and Priokhodko relaxing aboard the yacht. At one point, Deripaska and Prikhodko joke about the poor relations between Russia and the United States.
Rybka has also written a book in which she describes the encounter, using pseudonyms, and where she claims there were other women aboard the boat. The book presents itself as a manual for women on how to seduce an oligarch.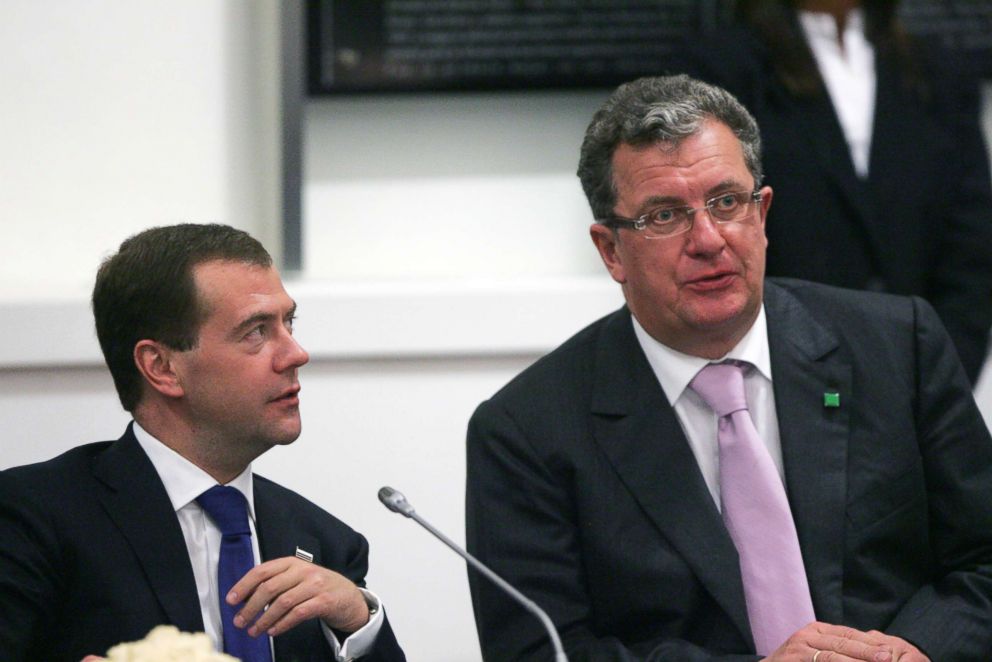 Rybka had previously attracted some public attention when she staged a nude demonstration with other women outside the U.S. embassy in Moscow in support of the disgraced movie producer, Harvey Weinstein. She has described herself in social media posts as a follower of a self-proclaimed sex-guru named Alex Lesli.
Navalny has said he found Rybka's posts about Deripaska while looking into her Instagram feed after she and other women staged a protest while wearing few clothes at his organization's office.
The lawsuit filed by Deripaska that prompted the watchdog's order to YouTube and Instagram accuses Rybka of illegally making use of private images and asked the court to forbid their dissemination. "The media has seized on Navalny's information attack and began to illegally republish private photographs," a representative for Deripaska told the business newspaper, Vedomosti.
Navalny has accused Deripaska and the government of exploiting the court in his hometown to try to bury his investigation.
"It turns out that that the oligarch Deripaska doesn't just have a puppet court, he has a whole puppet town," Navalny said in a video posted on Monday. "It wasn't me who sailed on the yacht. But the only and instant response of the state system is directed against me. That is, against those that uncovered the facts of the corruption."