The skies above the United Kingdom and France glowed an eerie orange on Monday.
Winds from the remnants of Hurricane Ophelia pulling dust from the Sahara Desert and smoke from the wildfires burning in Portugal and Spain are thought to be the cause of the surreal skies, according to The Associated Press.
Photographers alternately described the color of the sky as red, orange, sepia and yellow-ochre.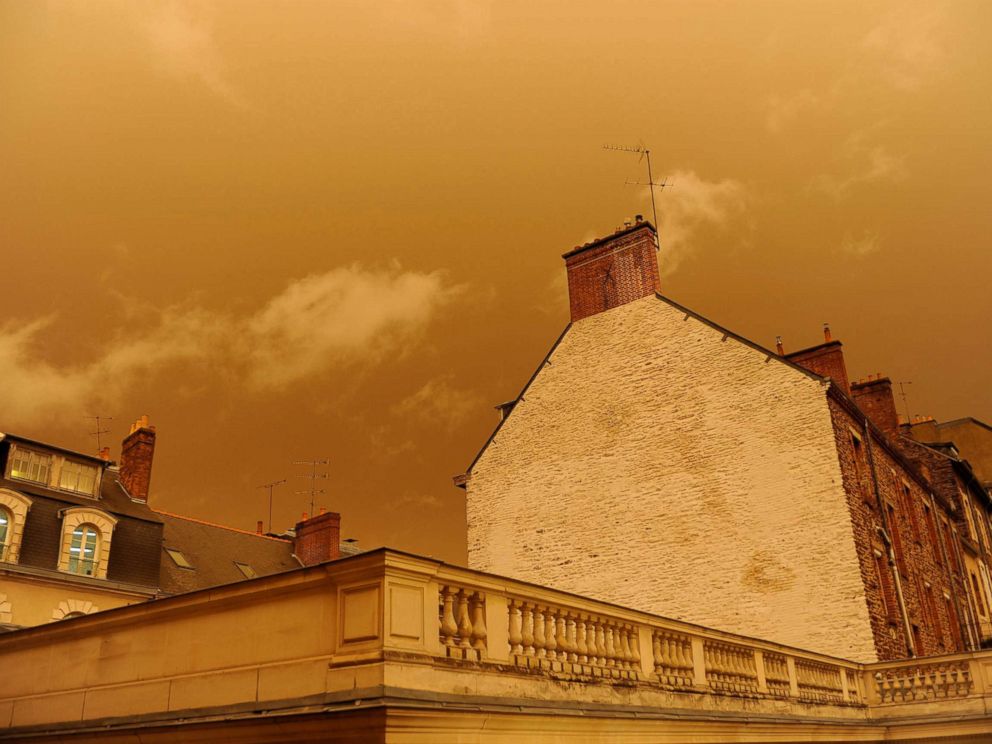 Eurocontrol said it received an unusually high number of reports of cabin fumes in U.K. airspace.
Ophelia, now a storm, has killed at least three in Ireland.