As international investigators descend upon the crash scene of Malaysia Airlines Flight MH17 in eastern Ukraine this week, a massive effort to bring the perpetrators to justice will get underway.
Interested in
?
Add as an interest to stay up to date on the latest news, video, and analysis from ABC News.
Thousands of miles away, the families of the victims wait for the bodies of their loved ones and any news about the effort to find out what happened to the plane and who shot it down.
Depending upon the evidence collected by investigators, the effort could result in a Special Ops-aided manhunt, an international tribunal or a Ukrainian court case, according to experts.
'Enormous Array of Facts' That Russia Supported Rebels Accused of Shooting Down Plane, Says John Kerry
Australian Newlyweds Escape MH17 Tragedy
PHOTOS: Passengers, Crew Mourned After Malaysia Airlines Jet Shot Down
Senior intelligence officials told ABC News that while Kiev is fingering a "Russian team" as the culprits, the U.S. hasn't confirmed the perpetrators' nationality, unit or precise military affiliation beyond being pro-Russian separatists.
"It takes time for information to flow up," one senior official monitoring the effort told ABC News.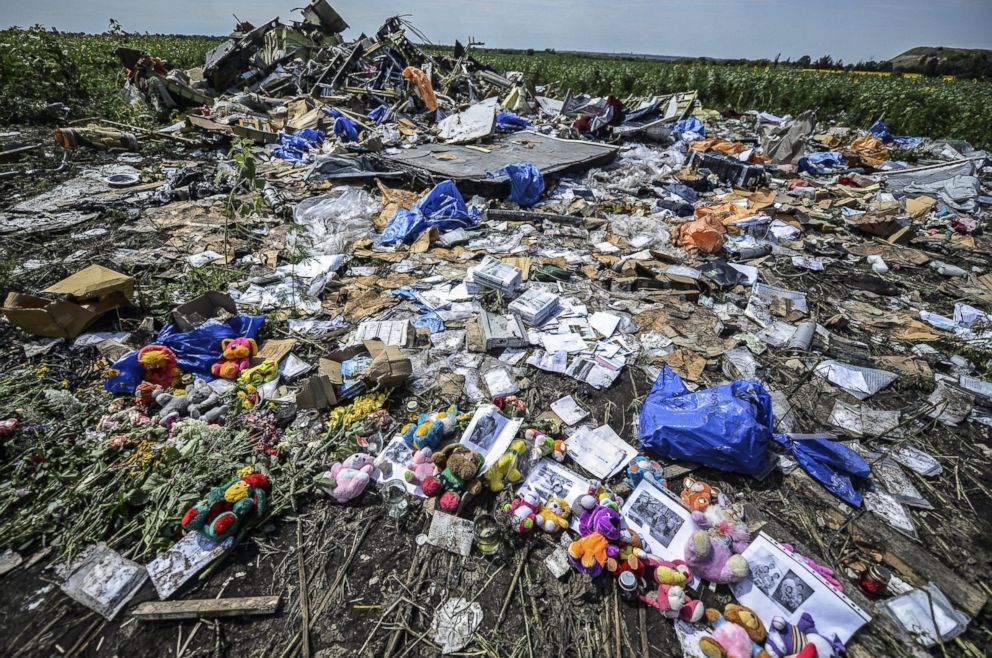 If Ukrainian Separatists Fired a Missile at the Plane
If the evidence shows that Ukrainian citizens shot down the plane with a missile, then Ukraine will be responsible for prosecuting them, according to Michael Newton, law professor at Vanderbilt University Law School.
"To the extent that the crimes were committed on Ukrainian soil, the Ukrainians have primacy for prosecutions there," he said, pointing out that though the separatists are Russian-backed, they are Ukrainian citizens who were fighting against the Ukrainian government on Ukrainian soil.
The challenge for Ukraine will be gathering enough credible, specific evidence to charge individuals, potentially with murder or negligent homicide under Ukrainian law.
"You'll have to build cases," Newton said. "We've seen some reporting of these radio intercepts, and I'm sure there is radio chatter that's not public yet,"
If Russia Aided Separatists
The separatists' ties with Russia complicate the legal case, according to Ilan Berman, vice president of the American Foreign Policy Council.
"What you have now is the Ukrainian government has an incident fomented by all accounts by an external state, so Russia is clearly culpable if it's proven this weapon was provided by them, it aided a group that's carried out a terrorist attack," Berman said. "So there's obviously a huge legal conundrum beginning to unfold, which is what can you actually hold them accountable for?"
If evidence proves that Russia aided the individuals who carried out the attack, Russia could sanctions from the rest of the world, he said.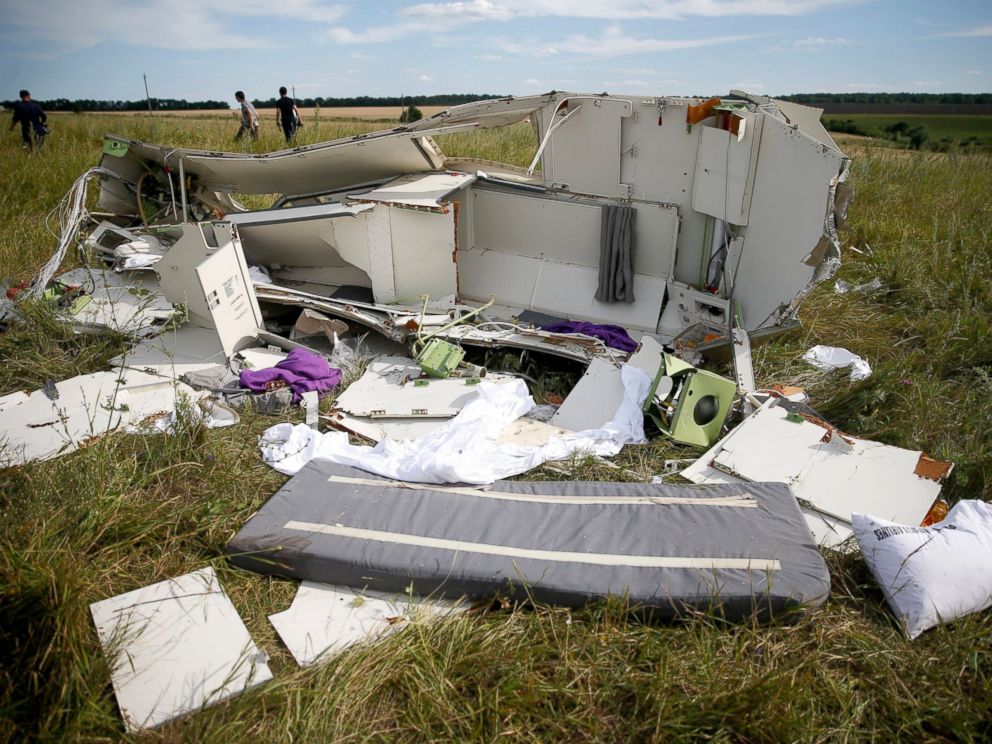 If Russian Citizens Fired the Missile
If there is concrete proof that Russians perpetrated the attack, Ukraine could go after them specifically.
"Early information indicates that there were in fact Russian military people assisting in training and working with missile batteries. That makes it a whole different problem," Newton said.
In that case, Russian President Vladimir Putin and Russia could be charged or Putin could hand over the perpetrators, likely to an international tribunal.
The senior US official agreed, saying that if and when they are identified "the most likely scenario" is that a case could be made before an an international tribunal, probably at The Hague in the Netherlands, which also is the country where MH17 originated from.
"It's unlikely they'll be handed over to anyone by the Russians or separatists" to face justice, the official speculated.
Any individuals found responsible for the attack could potentially be prosecuted for international war crimes if prosecutors can show they intentionally targeted civilians.
"It's a war crime to intentionally target civilians... so you'd have to prove that they knew it was a civilian airliner," Newton said.
The model for an international tribunal would be for war criminals who committed crimes against humanity in the Balkans war of the 1990s, U.S. officials said. In that case, American special operations forces were involved in capturing many fugitives from those tribunals, according to those involved in that manhunt.