— -- A Syrian government soldier and his new wife recently held their wedding photoshoot amid the ruins of war-ravaged Homs, Syria.
Photos of the 18-year-old bride, Nada Mehri, and the 27-year-old groom, Hassan Youssef, were taken by professional photographer Jafar Meray Friday, according to international news agency Agence France-Presse.
Meray and the newlyweds wanted "to show that life is stronger than death," he told AFP photographer Joseph Eid.
However, many Syirans from Homs opposed to the rule of Assad have taken to social media to denounce the photos as offensive, considering their city was destroyed by the side of the soldier in the photographs.
The Syrian government imposed sieges on different parts of the city from May 2011 to May 2014 -- withholding food and medical supplies and subjecting the population to intense bombardment by artillery and aircraft.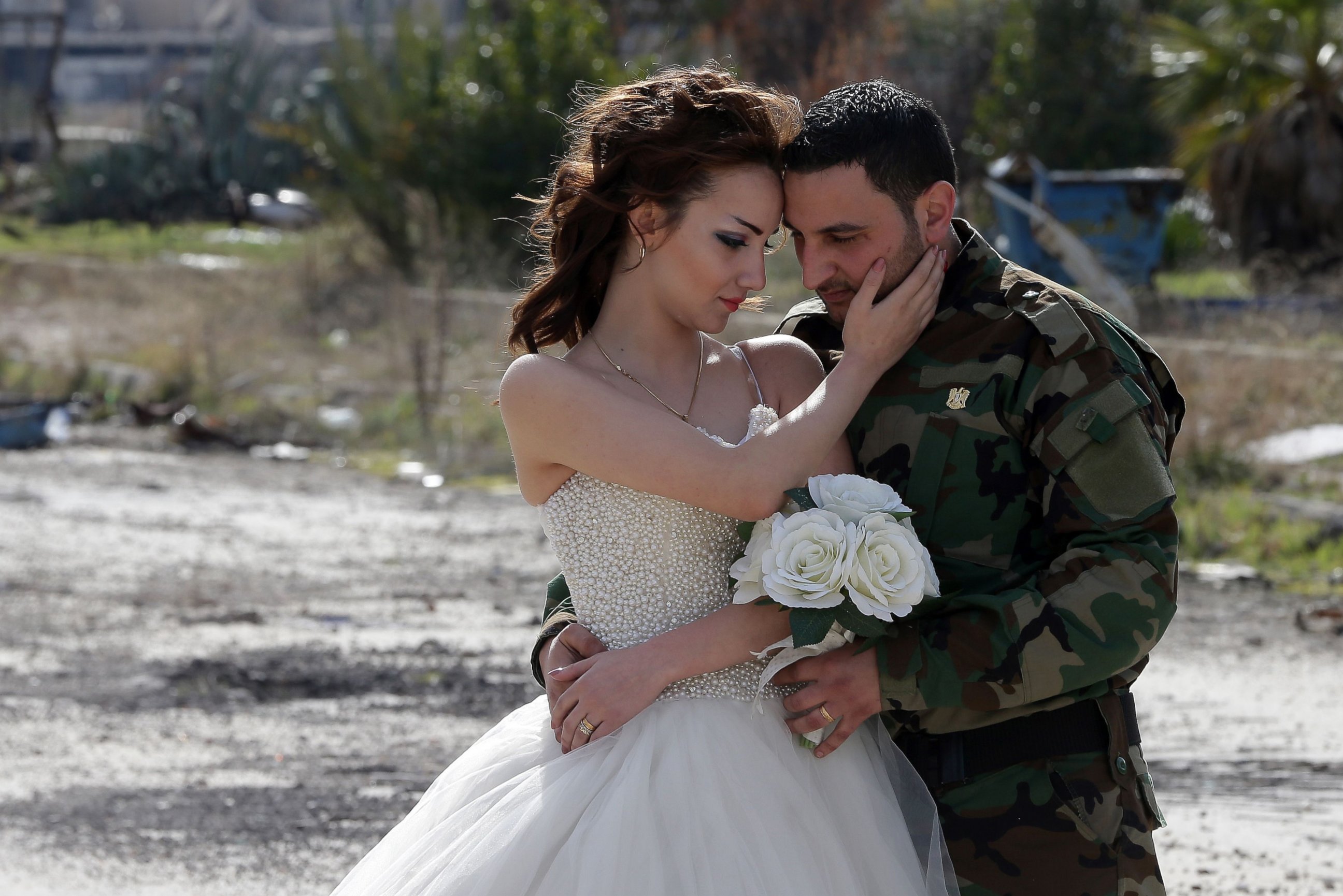 Homs at one point was called the "capital of the revolution."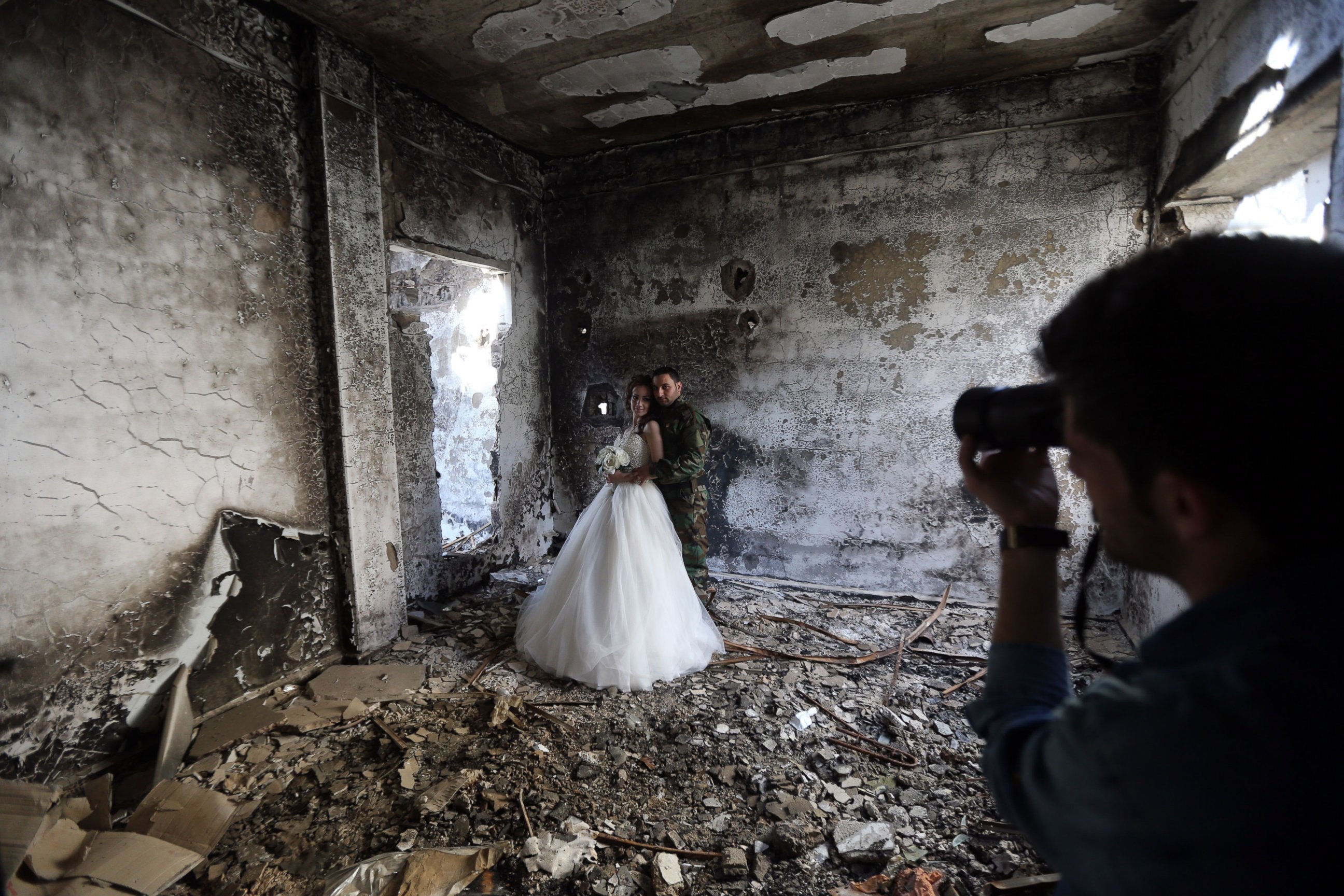 The most famous siege/shelling situation was during 2012 in the area of Baba Amr, where American journalist Marie Colvin was killed.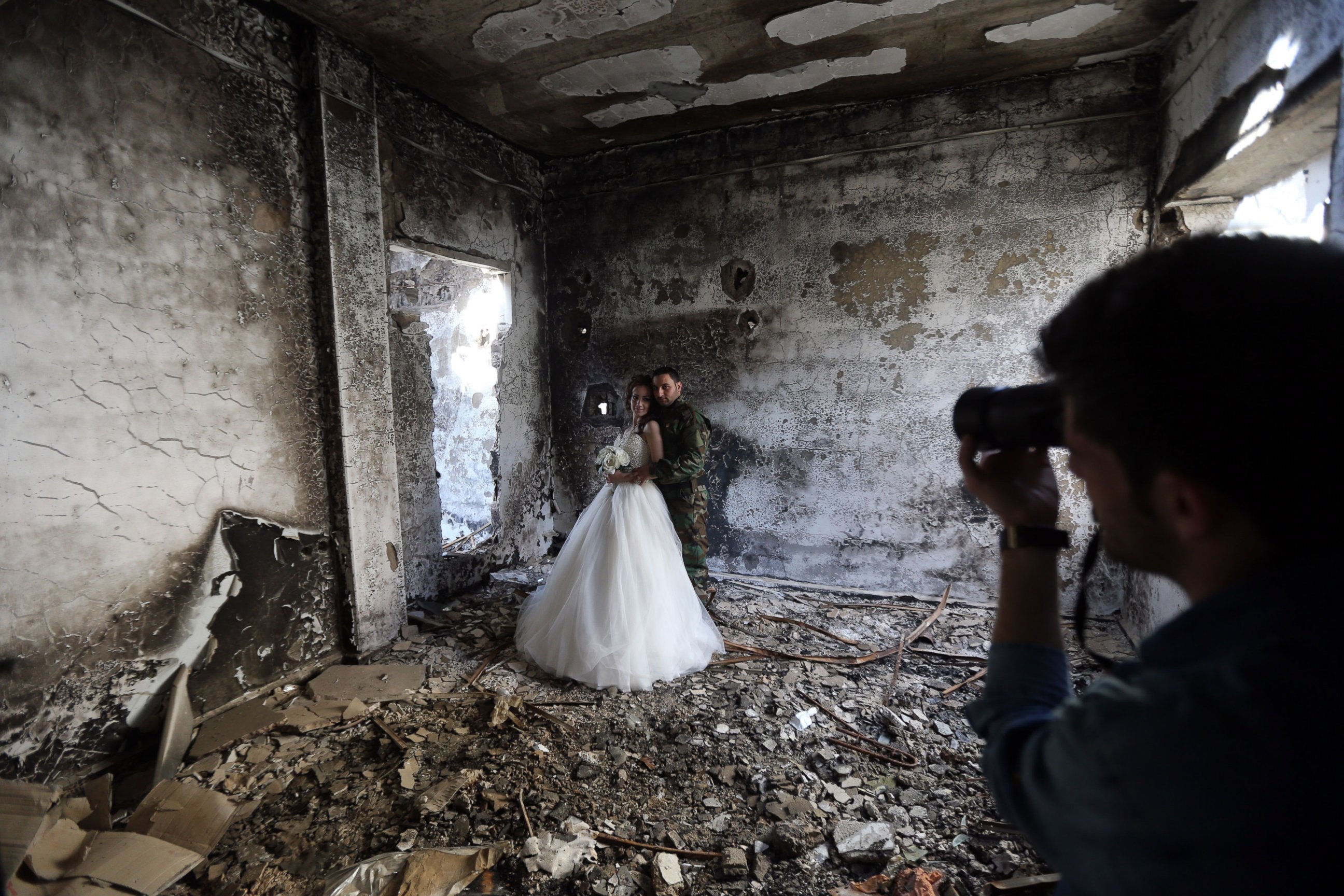 In March 2014, a negotiated settlement facilitated the withdrawal of rebel factions -- the last of which withdrew this past December.
ABC News' Rym Momtaz contributed to this report.