Syrian President Bashar Assad meets with Russia's Putin in Sochi
Putin also introduced Assad to officials of the country's Defense Ministry.
November 21, 2017, 2:07 AM
— -- Syrian President Bashar Assad met with his Russian President Vladimir Putin in the southern Russian city of Sochi on Monday evening as a part of a "working visit," the Kremlin said in a statement.
Assad reportedly thanked Putin for "the efforts that Russia made to save our country," according to an English translation of the statement.
"Two years ago, when I met with President Putin in Moscow, the fighting was just beginning. During these two years, the successes that have been achieved thanks to the assistance of the Air and Space Forces of the Russian Federation and the Syrian army are evident," Assad said, according to a readout of the meeting. "Now no one can deny these successes in the fight against terrorism. And thanks to your actions, as well as the actions of the Syrian army, our allies, many Syrians were able to return to their homes."
"We count on Russia's support to ensure that external actors do not interfere in the political process and that from the outside they only support the process that the Syrians themselves will lead," he added.
Putin also introduced Assad to senior officials of the country's Defense Ministry and the general staff, people who he said "played a decisive role in saving Syria," according to the Kremlin's statement.
"Much has been done to stabilize the situation in Syria. I hope that in the very near future we will put the final point in the fight against terrorism in Syria, although it is clear that the centers will still exist, they will still emerge," Putin said. "So there are still problems with terrorism in the world, and in the Middle East, and in Syria in particular."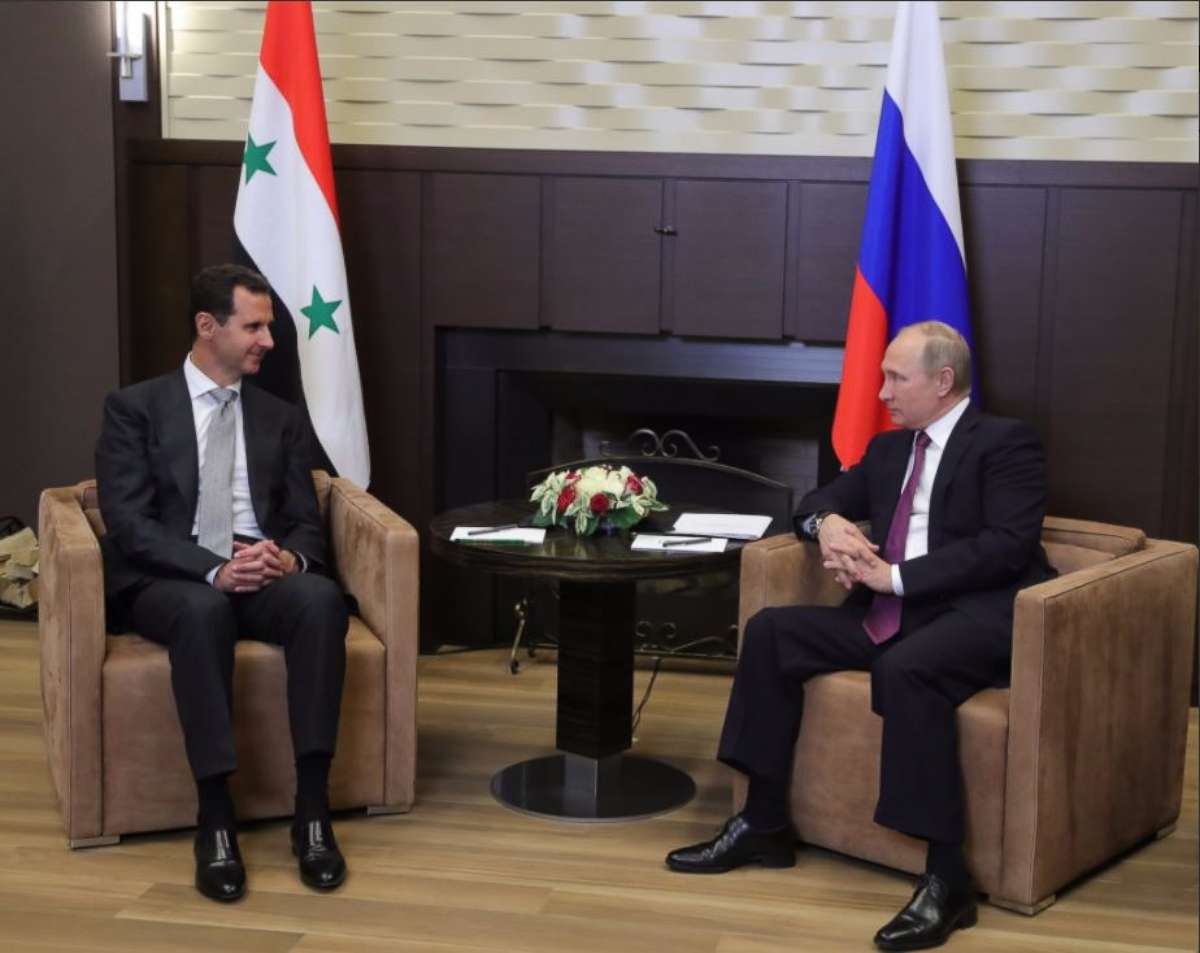 "But the main task is already close to completion, and it will be possible to say in the very near future that we have solved it," he added.
Putin said he planned to follow up the meeting with telephone calls to President Donald Trump, and to Middle Eastern leaders including the Emir of Qatar.
The two leaders last met on Oct. 20, 2015 in Moscow after Russia launched a military operation against Syrian insurgents and ISIS.
The conflict in Syria began in 2011 after the government cracked down violently on mostly peaceful protests against Assad's rule. The protests developed into an armed uprising and a civil war that has killed hundreds of thousands of people and displaced millions.