Thousands of women's rights advocates hit the streets of Spain's major cities Thursday to protest a verdict that cleared five men of rape, instead handing down a lighter sentence for sexual abuse.
The Pamplona court charged the men with sexually abusing an 18-year-old woman during the San Fermin bull-running festival. However, the court cleared them of rape, sentencing them to nine years in prison each for the 2016 attack. Prosecutors had asked for sentences of more than 20 years.
Large crowds gathered outside major areas like the Justice Ministry in Madrid, along with other major cities like Sevilla and Barcelona.
Feminist groups attacked what they described as a culture of "victim-blaming," and said that the incident was gang-rape, not sexual abuse.
The victim's lawyer also said he was "disappointed" with the result.
Under Spanish law, sexual abuse differs from rape. The charge of sexual abuse covers an act "against the sexual freedom or indemnity of another person" but, crucially, does not involve the use of violence or intimidation.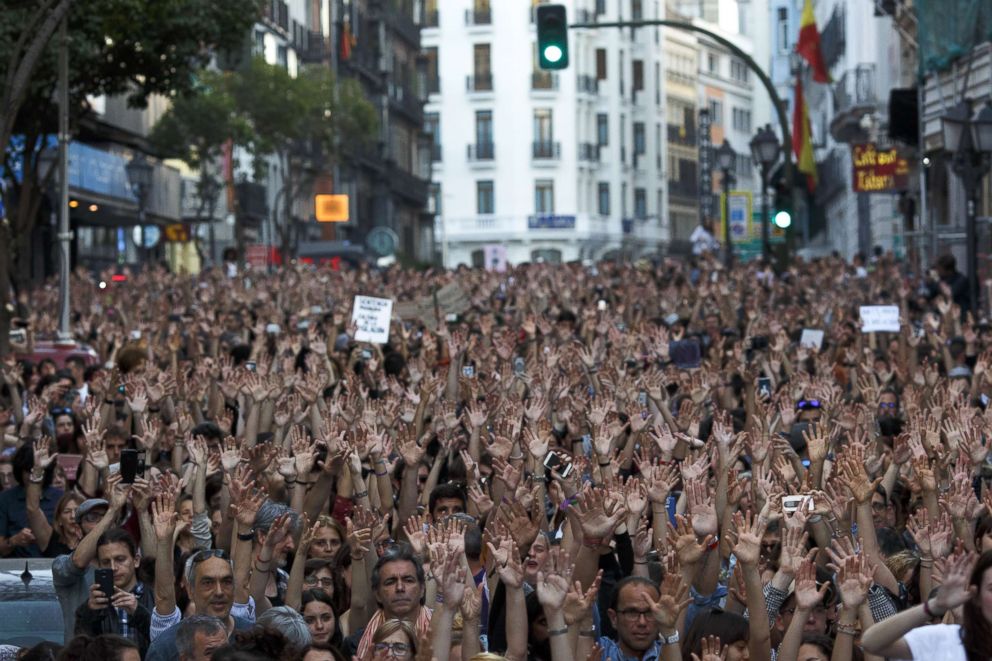 Public anger was further stoked after it emerged that private detectives had been hired by the defendants' lawyers to track the victim and monitor her online activity to deduce whether she was actually traumatized or affected by the incident.
The Pack
The case is known in Spain as La Manada (The Pack), after the name of the Whatsapp group that police say the men used to communicate with each other.
The incident was caught on camera, where the men can be seen walking the streets of the town before the victim is attacked inside a building lobby in Pamplona. Lawyers for the men accused argued that the video shows that the woman did not put up any resistance to the act.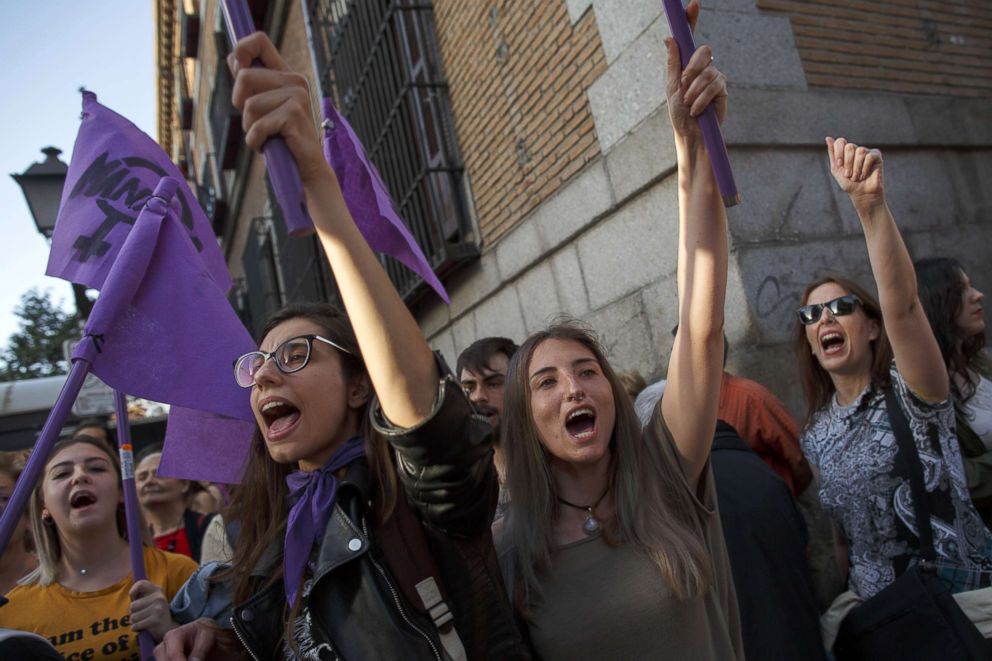 Agustin Martinez Becerra, a lawyer representing three of the defendants, said in the footage, the victim shows no signs of "disgust, nor pain, nor suffering."
The victim told the court at a hearing in November 2017 that she was in shock during the attack.
In a pre-trial hearing, a judge noted that "no consent was apparent on the part of the victim," noting that there appeared to be a "submission to an overwhelming situation of physical and numerical superiority, and recognition of the impossibility of opposing the lewd intentions of the aggressors."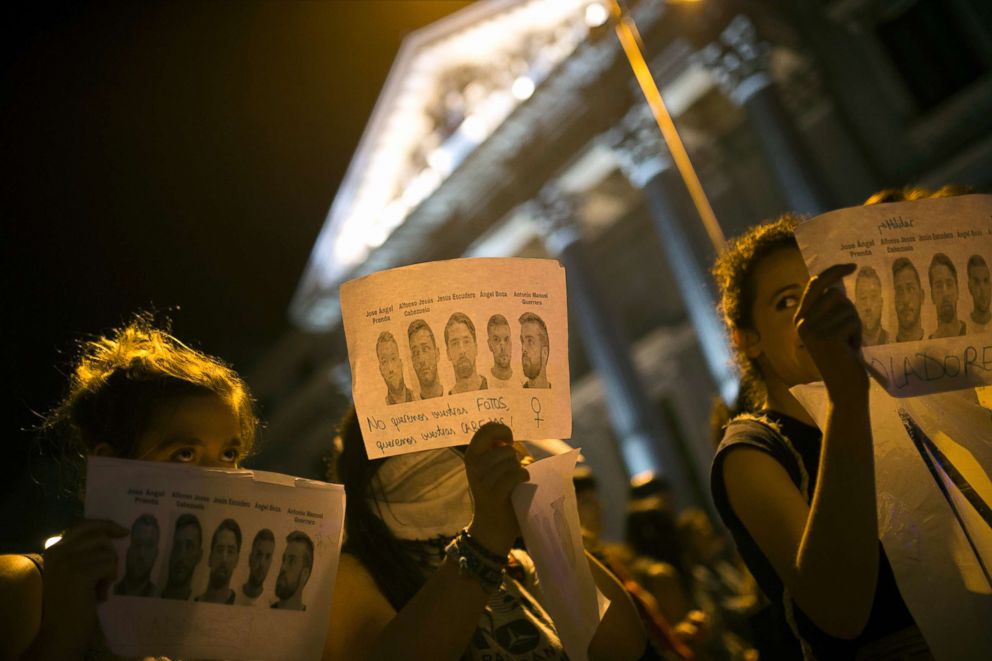 Comparisons are being made with a case in 2008 after a 20-year-old nurse was murdered during a sexual attack in the middle of the Running of the Bulls festival that year.
The defendent, Jose Diego Yllanes explained his actions by saying that his victim, Nagore, refused to have sex with him.
Yllanes was not convicted of first degree murder because the jury ruled the attack was not premeditated. He was found guilty of manslaughter, and sentenced to more than 12 years in prison.