May 16, 2014— -- An aide for Turkey's prime minister apologized - sort of - for violently kicking a protester in the wake of a devastating mining accident.
Turkish newspapers identified the man seen on Wednesday attacking the protester, who was already being restrained by police, as Yusuf Yerkel, Prime Minister Recept Tayyip Erdogan's deputy chief of staff.
What Makes Mining In Turkey So Dangerous?
How One Small Community Is Burying Its Dead After Mining Disaster
Violent Protest Breaks Out in Turkish City Where Miners Died
"I am sorry that I was not able to keep calm despite all the provocations, insults and attacks that I was subjected to," Yerkel said in a statement, a half-hearted apology that didn't sit well with protesters.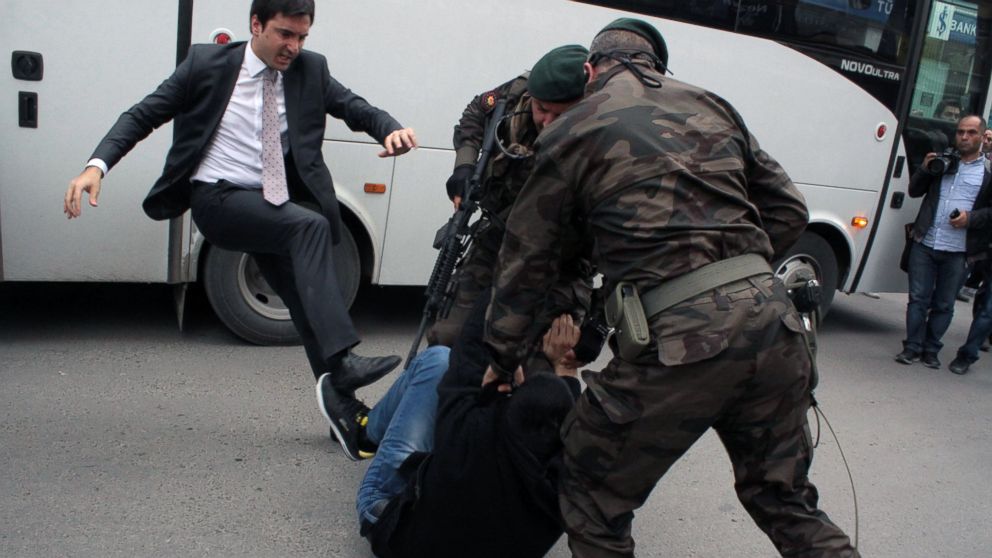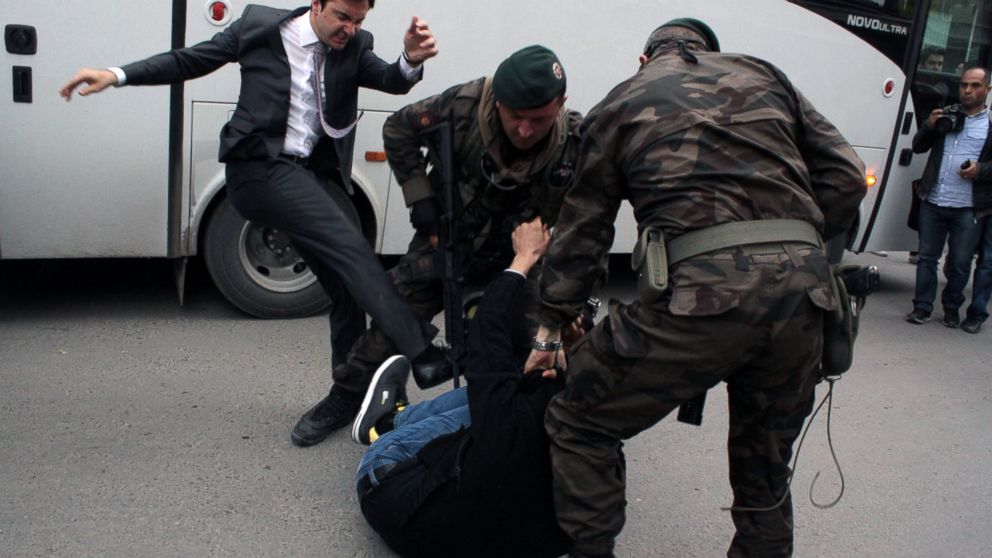 Critics took to social media to blast Yerkel's actions and response as callous and called for him to resign.
"Yusuf Yerkel should be a footballer, not a politician," Croatian basketball player Antonija Misura wrote.
Turkish lawmaker Ugur Bayraktutan asked, "Do his responsibilities include beating up and kicking protesters or citizens? On which legal grounds was he given this authority?"
Yerkel kicked the man "three or four times." The incident came days after more than 250 people died in a mining accident, sparking protests about poor working conditions and government indifference. Many people called for workers' strikes.
The prime minister has not commented on the incident, but another official said the issue is Yerkel's "own private matter."
The Associated Press contributed to this report.