— -- While the U.S. and Russia exchange some tough words, the two countries are taking steps to work through their issues -- including an ongoing discussion of Russian access to two diplomatic compounds in the U.S.
The Russian Foreign Ministry demanded those compounds be returned Thursday, or else the U.S. would face a "mirror response." Thirty-five Russian diplomats were expelled and the two properties seized by the Obama administration in December, in response to Russian interference in the election and harassment of American diplomats in Russia.
State Department spokesperson Heather Nauert declined to respond to what she called a "threat" from Russia, but added that the statement would have no impact on the administration's decision on whether to return the compounds.
"I'm not going to respond to a threat being delivered by Russia. I'm also not going to respond to a hypothetical," Nauert said at a press briefing Thursday.
Nauert also admitted for the first time that the compounds would be part of the conversations between Russian and American officials. Under Secretary of State Tom Shannon will travel to St. Petersburg, Russia, on June 23 to meet with Deputy Foreign Minister and discuss the "irritants" in the relationship.
"Those discussions are ongoing. That is one of the issues –- the dachas –- that remains an irritant and something they certainly have asked us to address," she said, using the Russian term for the facilities that purported to be vacation spaces for their diplomats.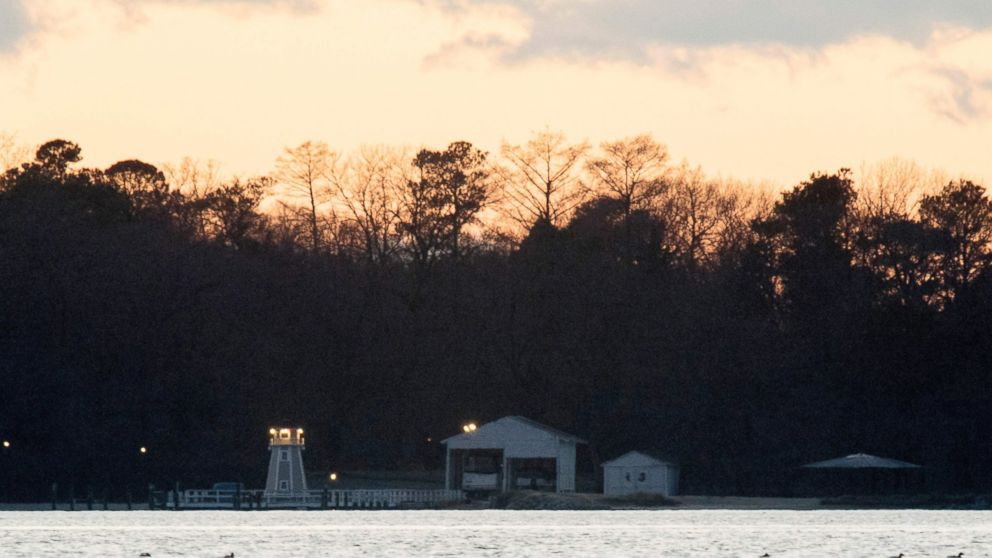 As the two sides negotiate the issue, Russia has ratcheted up their demands.
"We demand that everything that was seized in an absolutely illegal way be returned to us immediately," said Russian foreign ministry spokesperson Maria Zakharova. She did not elaborate on what a mirror response would look like, but the U.S. has a few facilities in Russia, including a residential complex and an Anglo-American school that Russia has previously threatened to shut down.
The idea of returning the compounds has faced strong bipartisan opposition, with one Republican and three Democratic senators sending President Trump a letter just yesterday urging him not to.
"Returning the compounds to Russian control is unjustifiable," wrote Rep. Lindsey Graham (R-S.C.), Sen. Amy Klobuchar (D-Minn.), Sen. Kirsten Gillibrand (D-N.Y.), and Chris Van Hollen (D-Maryland). "It would both make it easier for the Kremlin to continue its intelligence operations in our own backyard and make it clear that they can avoid consequences for their actions."
Nauert also blasted Kremlin spokesperson Dmitry Peskov's claim that Russia faces a daily barrage of cyberattacks from American hackers, calling it "propaganda."
Despite all the tough talk, the State Department spokesperson -- at only her second briefing -- maintained that the two countries are looking for ways to work together, including against ISIS in Syria.
"We're working to try to rebuild trust with the Russian government. There are areas where we can work together ... ISIS cooperation would be one of them," Nauert said.
But that continues to be a tall hill to climb, with Russia and the U.S. are opposing sides of the multifaceted civil war there. Just today, U.S. jets bombed pro-Assad forces drawing near to troops on the ground -- the third time in total, the second just this week.
Russia is allied with the regime of Syrian President Bashar al-Assad, and its Foreign Minister Sergei Lavrov criticized the U.S. strikes as an "aggressive act that violated the sovereignty and territorial integrity" of Syria. For its part, Russia has also bombed U.S.-backed rebels in the past, claiming to be targeting terrorists.
Nauert declined to say whether Russia was doing enough to encourage its allied groups on the ground to stay away from U.S. forces, deferring to the Pentagon. A Pentagon spokesperson said a deconfliction line between the U.S. and Russia to avoid midair collisions is in use, but could not say whether the Russians transmit those messages to their allies on the ground.