A 17th-century painting, believed to be from Italian artist Michelangelo Merisi da Caravaggio, has been found in an attic in the capital city of Toulouse in southern France.
The piece, titled "Judith Beheading Holofernes," is thought to have been created in Rome around 1604-05, The Associated Press reported.
The 400-year-old work of art depicts the biblical heroine Judith slaying an Assyrian general.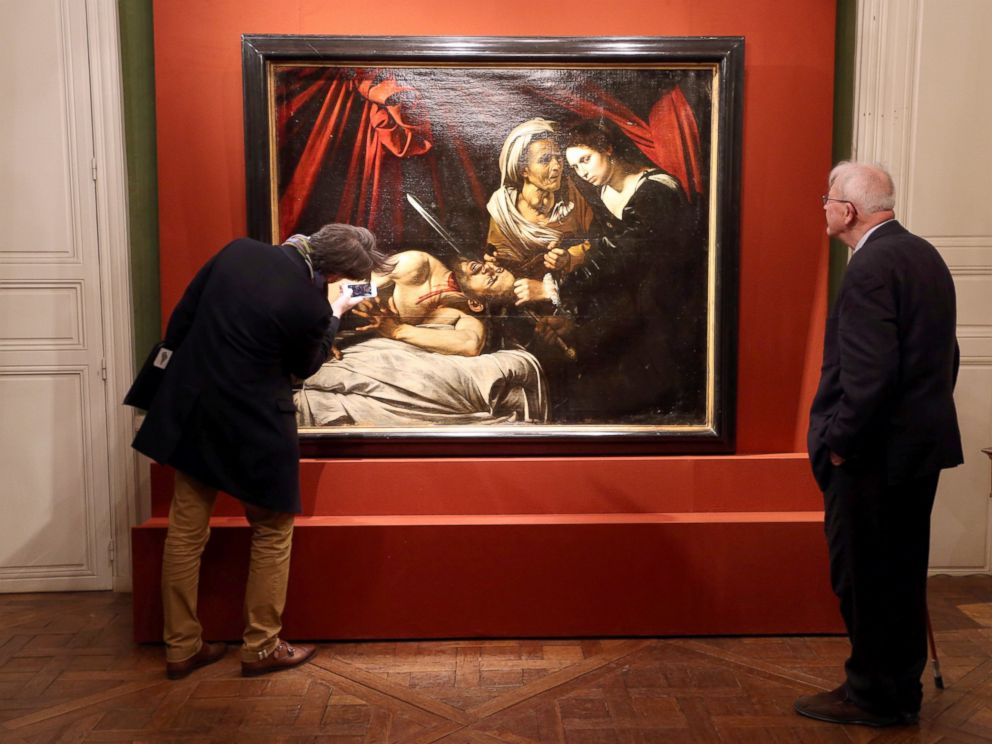 French expert Eric Turquin, who retrieved the painting two years ago, said it is "in an exceptional state of conservation" and estimated its value at 120 million euros (about $135 million), according to the AP. However, Turquin also recognized that experts disagree about the painting's authenticity.
Turquin did not respond to a request for comment, but said during a news conference on Tuesday that there "will never be a consensus" about its origin.
Turquin said he consulted with two Caravaggio experts who attributed the painting to Louis Finson, a Flemish painter and art dealer who was familiar with Caravaggio. Finson owned a number of works from the artist and made copies of his paintings.
"But the third expert I met told me that it was not only a Caravaggio, but also a masterpiece," Turquin said. "Judith Beheading Holofernes must be considered the most important painting, by far, to have emerged in the last 20 years by one of the great masters."
The Louvre Museum in Paris, which has been studying the painting's authenticity for weeks, wrote to ABC News that the museum's director of the department of paintings submitted this picture to the Committee on National Treasures.
The picture was awarded "National Treasure" status by French authorities, which means as of March 25 it cannot be exported from France for 30 months.
"The work has been seen by several curators of the Louvre and was the subject of a first study the Center for Research and Restoration of Museums of France," the museum wrote.
Bruno Arciprete, the Naples-based expert who restored Caravaggio's "Flagellation of the Lord" and "Seven Works of Mercy," told the AP that the painting could well be a Caravaggio but that further studies are needed, including "technique, pigments, the type of canvas and its preparation to see if it corresponds to those used by Caravaggio," he said.
Richard E. Spear, a scholar of Italian Baroque art who wrote a book on Caravaggio, told the AP that he wasn't convinced by the "handling of the brushwork" and that "some anatomical details of the characters raised questions."
He added: "Altogether, the picture looks rather coarse and heavy to me. It's a painting of a composition that we know of from the other versions, and whether there's a Caravaggio behind it we still have not found, or is this an invention by [Louis] Finson? That, we don't know for sure."
Spear, who has only seen photos of the painting, declined ABC News' request for additional comment.
The painting has not yet been authenticated.