Fifty-five years after Darlene Mullins enrolled in college, she's finally graduating.
The mother of two dropped out of Tennessee State University in Nashville after meeting and falling in love with her husband.
Mullins, 72, told ABC News that as a freshman she was walking to the cafeteria with a dorm mate when she spotted her future husband, John Mullins, a graduating senior.
"He was the finest thing on campus," she recalled, explaining that before getting to the cafeteria she'd have to walk past him.
"I was nervous because I was only 17 and I [asked my roommate,] 'Is he looking?' She said, 'Oohwee. Yes!' And I said, 'Girl, that's going to be my husband."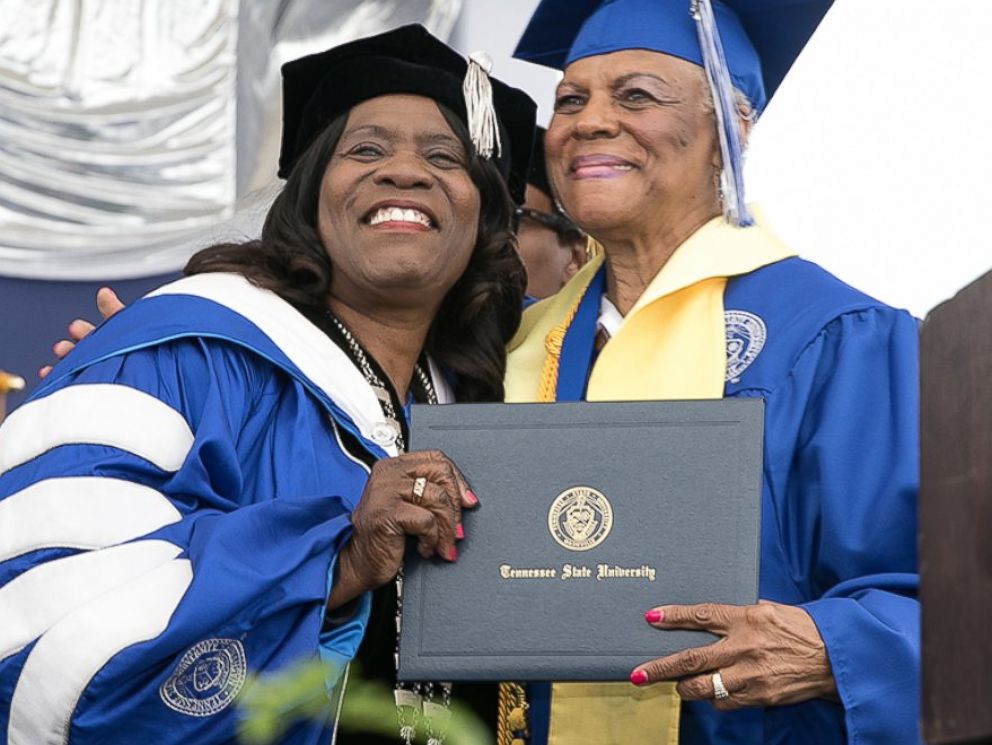 The two eventually met, and the rest is history. With John Mullins graduating, Darlene Mullins decided to drop out.
It was a disheartening decision for the track student's parents, who wanted her to pursue her dreams of becoming the next Wilma Ruldoph at the 1964 Olympics.
"I knew it would hurt my parents because my father had been a runner, and I was one of the first women to run in the Penn Relays in 1961," Darlene Mullins explained. "It was a little disappointing ... but after they met my husband, they were not sorry."
Still, Darlene Mullins, who eventually went on to become a hair stylist, said she "just knew I had to finish...I always told my children: 'Always finish what you start.'"
So Darlene Mullins returned to Tennessee State University, foregoing the 25 credits she had earned during her freshman year.
"My GPA was not that great and I figured if I'm going to go back to school, I'm going to give it all I have," she said.
It paid off with Darlene Mullins graduating summa cum laude last Saturday with a degree in interdisciplinary studies.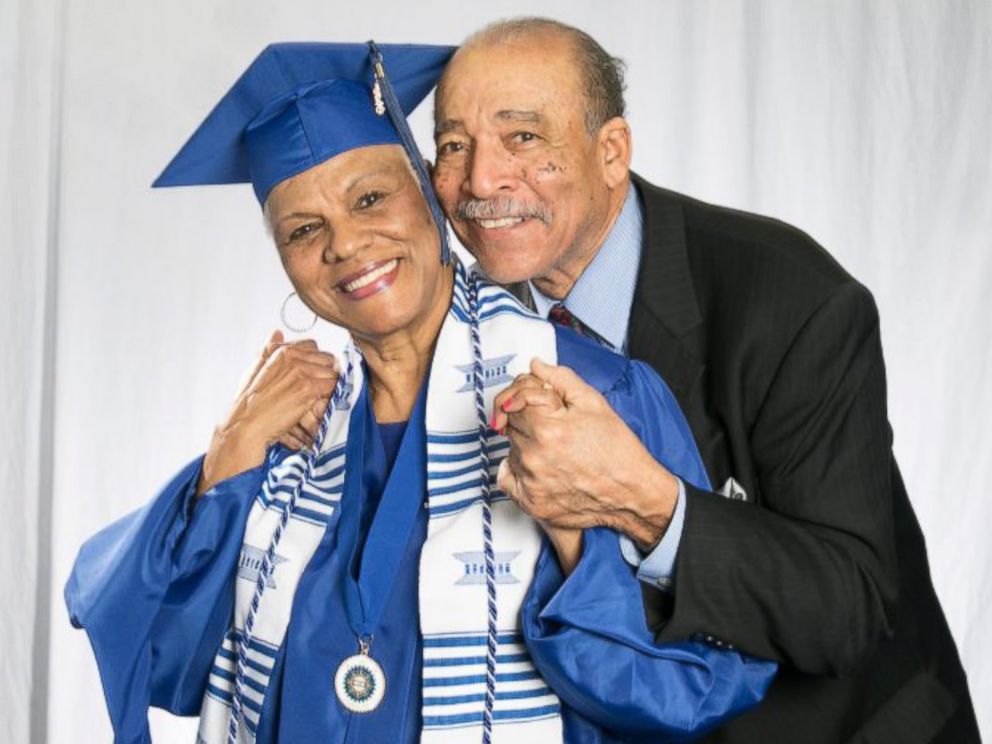 "It felt awesome," Darlene Mullins said of her big day.
The mom, who is also a grandmother of four, said more than 40 people, including her husband, attended graduation to watch her walk across the stage.
Her school is also very proud of her.
"We are extremely proud of Darlene Mullins and commend her family for supporting her with this tremendous accomplishment," Tennessee State University President Glenda Glover said in a statement. "Mrs. Mullins' story is one of sacrifice, determination, and of course love, her love of family and of education. She is a true testament to students and others that you should never give up on your dreams and aspirations. She has always been a part of the TSU family, but we proudly welcome her as an alumnae."
And although she's retired from cosmetology, now with her new degree she hopes to work for her alma mater.
"I'd like to work at my university and help other young people complete their dreams," she said.