— -- Khaleesi, the pit bull that was found emaciated and missing half her face, was taken in by Florida rescue groups in hopes of turning the loving puppy's life around for the better.
The dog's heartbreaking tale of neglect has captured the attention of rescuers vying to raise money for the procedures she needs.
"It's going to be at least six months of surgery before we can issue an adoption," said Stephanie Paquin, founder of Passion 4 Pits Rescue in Orlando, Florida. "Our focus is on getting her a nasal cavity because she's in danger of aspirating whenever she eats or drinks something.
"Once her rehabilitation is complete, we will put her up for adoption and we will find a family that's deserving of her love and attention."
Paquin told ABC News that Khaleesi was reported to Orange County Animal Services in Orlando Aug. 6 as being "dumped" in a stranger's yard.
"The rescue coordinator asked if we could help her, take her and we didn't hesitate," Paquin said. "They know we'll take the tough cases."
Khaleesi, an estimated 2-year-old pit bull mix, was discovered with multiple injuries, including immobile hind legs, missing lips, a missing nasal cavity and at a weight of just 15 pounds.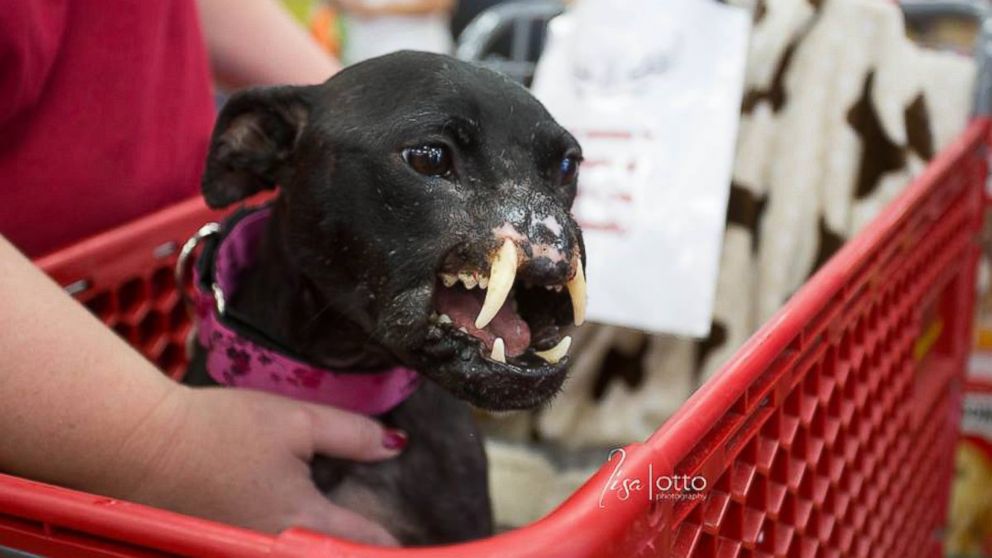 "We suspect that it was another person who did this and it happened over the course of her life -- because of the damage to her legs, ribs, and nasal cavity and their stages of healing," Paquin said. "So someone was systematically abusing, or in my opinion, torturing this dog."
Two days following Khaleesi's rescue, Paquin said, her foster home-based rescue group took the pup in, where she gained 10 pounds in just nine days.
Dr. Kerri Slomcenski, owner of Hays Towne Veterinary Hospital in Hudson, Florida, said she will be the veterinarian conducting Khaleesi's upcoming medical procedures to give her a nasal opening and assess her knee, rib and spinal injuries.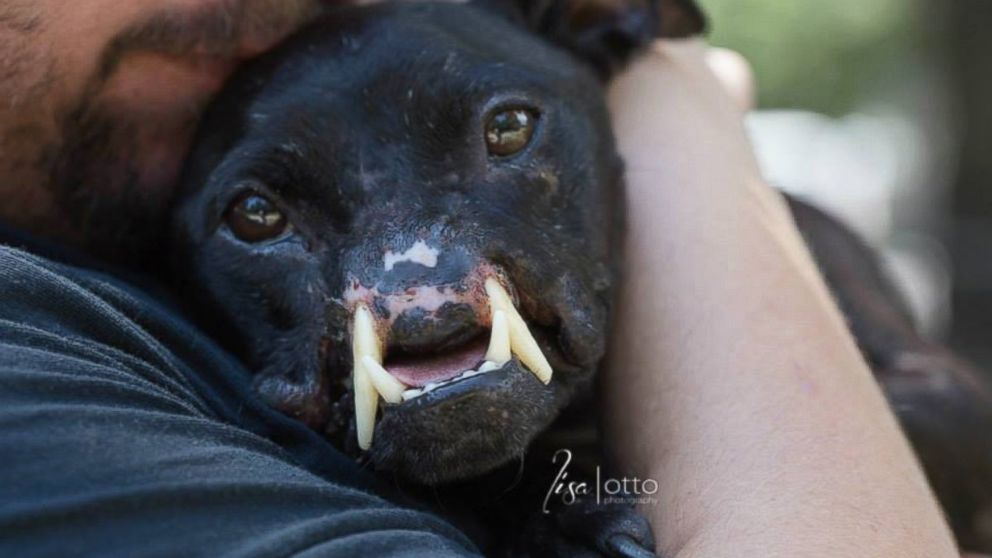 "The other thing is she obviously has some real deep facial abnormalities," she said. "We'll have to take some teeth that are abscessed because they are exposed and be able to put the lips back together again.
Despite her suspected abuse, Paquin said she agrees that Khaleesi's demeanor is as lovable as can be.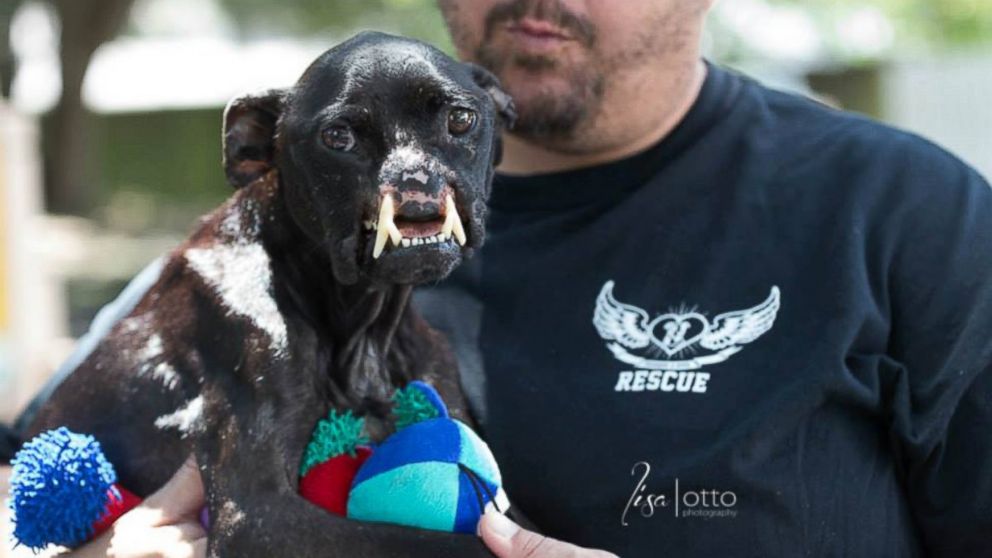 "It shocks me every day that I can see how happy she is and how she just wants attention," she added.
Slomcenski said Khaleesi's surgery will begin in the next couple of weeks.
Donations can be called in directly to Hays Towne Veterinary Hospital in Hudson, Florida, at (727) 378-9008.
Khaleesi's case is under investigation by animal rescue officers.