— -- This sweet pink teddy bear might be lost, but it's certainly not forgotten.
The Cork Airport in Ireland is having a good time trying to help reunite the well-loved stuffed animal with its rightful owner, posting photos of its daily adventures to its Facebook page.
"When we found Teddy alone in our boarding gate area, we knew he would be somewhat lonely and it might be a week or so until Teddy's extended family return from their travels," Kevin Cullinane, head of communications at the Cork Airport, wrote to ABC News. "Rather than be home alone, Teddy is now part of the Cork Airport Communications Team and is enjoying our award-winning customer service while we all await an emotional reunion any day soon."
The communications team first posted on Feb. 5 that the pink teddy was lost, but not to worry because he had already "had his dinner and tea and is relaxing in our lounge at present."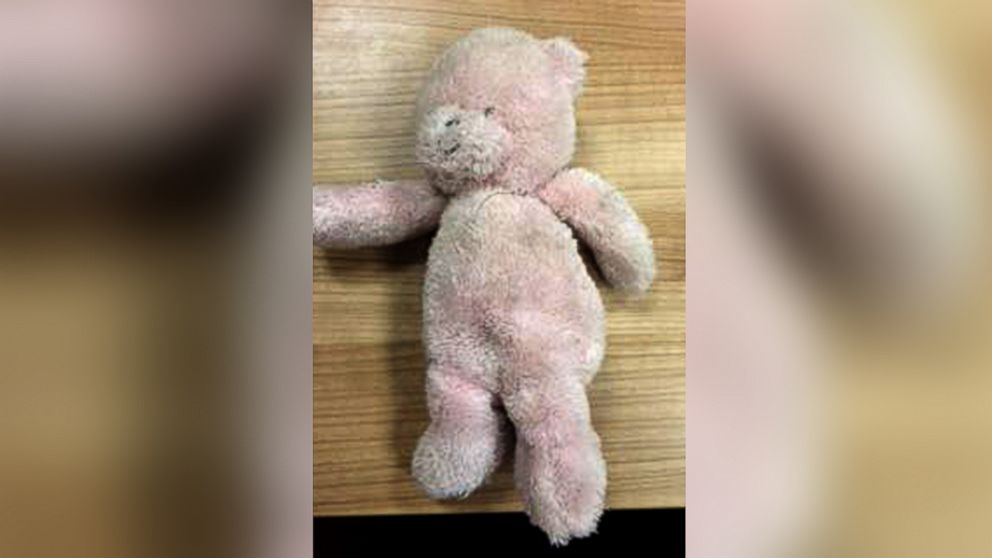 On the second day of the teddy's travels, it made a sign to express its longing to find its owner.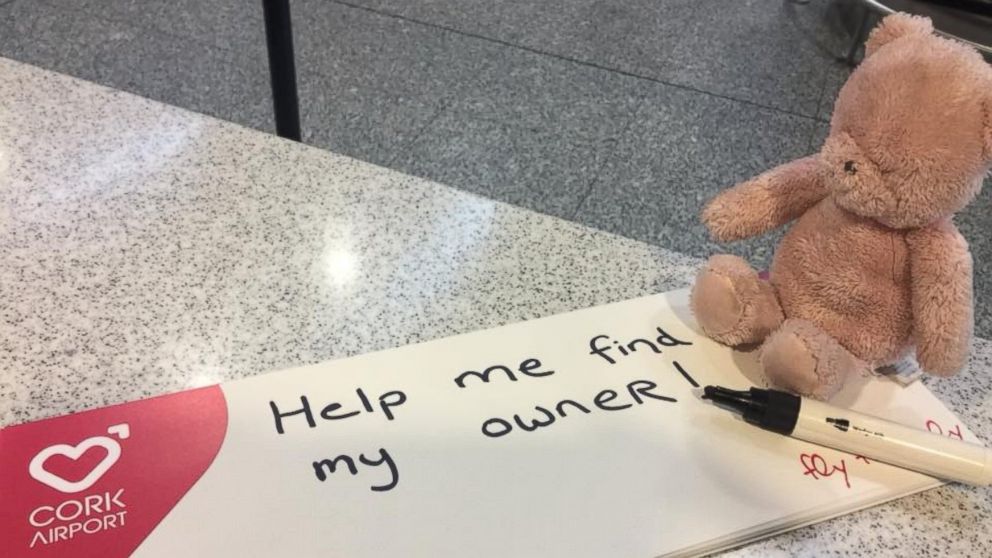 On the third day of still being unclaimed, the airport posted that "Teddy has decided to entertain staff and passengers while waiting for his rightful little owner to claim him back," while urging others to "please share and help us in our efforts to reunite Teddy and owner very soon."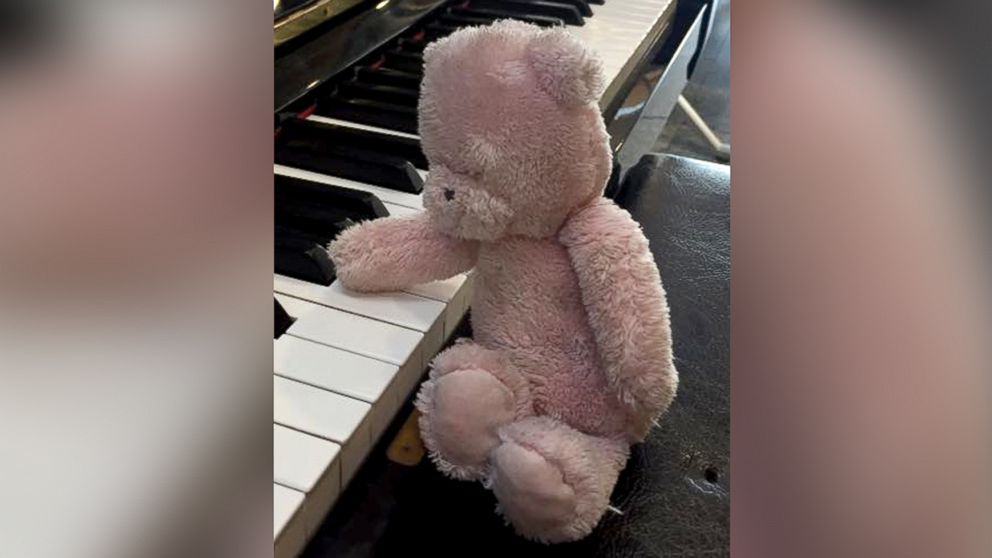 Today the teddy was busy helping out Irish airline Aer Lingus with baggage while still hoping to be claimed by its human.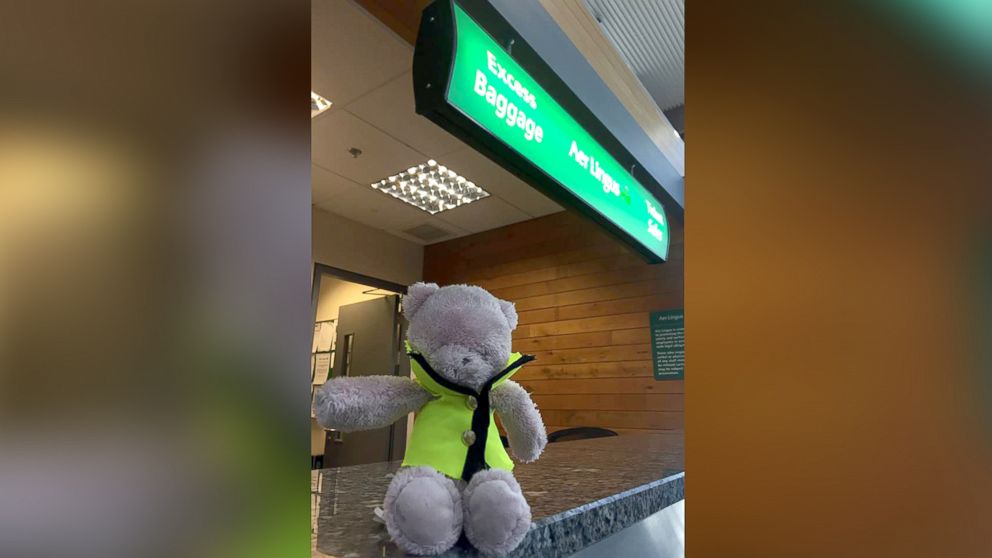 The Cork Airport is hoping for a happy ending to this teddy bear's tale very soon.