— -- A 6-month-old orangutan is getting a new start on life with a new surrogate mom after not bonding with his birth mother and a first surrogate.
Kecil, Indonesian for little and pronounced Ka-cheel, began his life at the Toledo Zoo in Ohio in January. When zoo officials noticed that his birth mother, Yasmin, showed little interest in her son, they began to look at other zoos for a surrogate mother for Kecil.
Milwaukee County Zoo in Wisconsin stepped forward with the offer of their female orangutan, M.J. Kecil was moved to Milwaukee but, after one month, zoo officials felt that M.J. was not the perfect match for young Kecil.
WATCH: Orangutan Finds Calling as Primate Painter
The Brookfield Zoo in Chicago stepped forward next with the offer of Maggie, a 53-year-old orangutan in the zoo's primates exhibit.
Kecil arrived at the zoo on June 20 and, this week, just more than one month later, Brookfield Zoo officials released footage of Maggie and Kecil together and said that things were looking up for the young orangutan.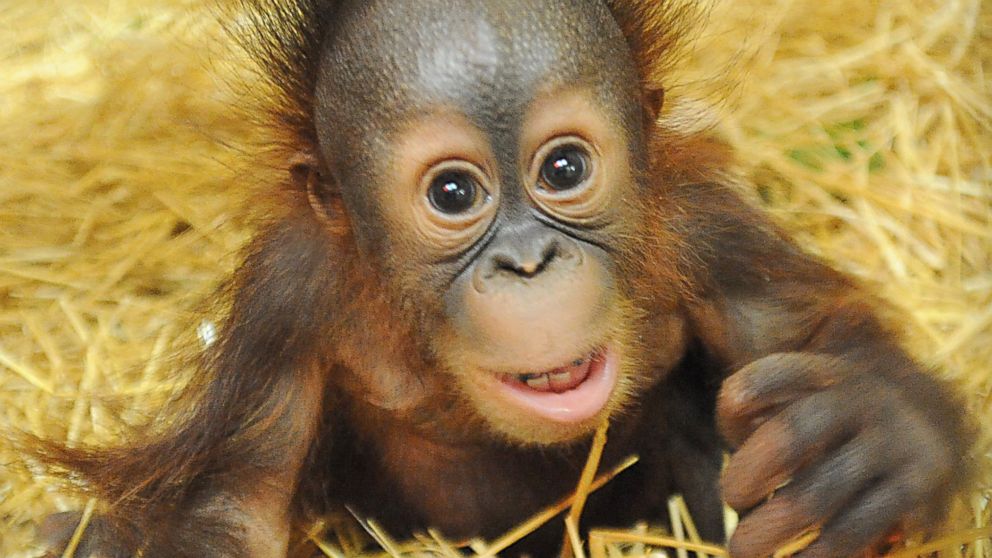 "We've seen a lot of progress with both Kecil and his development, and we've seen a lot of progress with the relationship between Maggie and Kecil since he arrived at Brookfield Zoo," Jay Petersen, the zoo's curator of carnivores and primates, said in a video posted Monday on the zoo's website.
"It takes this whole zoo community and all their combined experience to make this type of situation work," he said.
Peterson noted that Maggie has been a surrogate before and has, "the personality and the calmness that's needed to be a surrogate mother."
Maggie and Kecil are currently in private quarters at the zoo and will not be put on exhibit until Kecil is more mobile and agile.
"That may take many months yet before we're able to see him out on exhibit," Peterson said in the video.
While the public waits for Kecil's debut, Brookfield Zoo said it will post updates, including photos and videos, in a journal at www.CZS.org/Kecil.