When Jennifer Sullivan was planning her wedding to her fiancé, Patrick, she knew there would be one gaping hole in the joyous event.
Sullivan's beloved father, Walter, had passed away nearly two years ago of a heart attack and she knew that no one person could fill his shoes when it came to walking her down the aisle.
"She thought about her mom or a good friend or an uncle but she thought nobody was going to take the place of her dad and it'd be a sad moment for everyone," Patrick Sullivan, 29, told ABC News.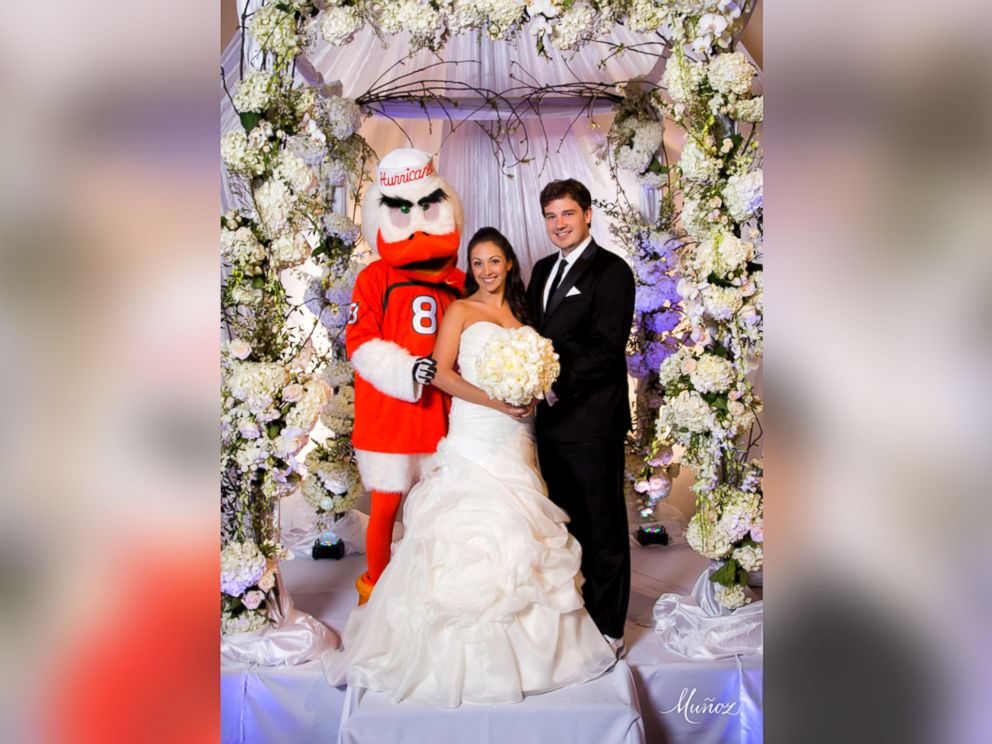 So, instead of choosing a person, Jennifer, 30, a diehard University of Miami Hurricanes fan who met her now-husband there in law school and once worked for the school's athletic department, chose Sebastian -- the Hurricanes' beloved mascot -- to walk her down the aisle.
The result was a lot of yelling, screaming and jumping from the couple's assembled wedding guests when Sebastian came out from a side entrance and walked Jennifer down the aisle to the tune of Bruno Mars' "Marry You."
"Most of the people at the wedding didn't know about it which is why there were so many yells," Patrick Sullivan told ABC News. "We'd just told people Sebastian was walking her down the aisle and they didn't know Sebastian was the name of the mascot."
The Sullivans' wedding took place March 15 -– the same day as Jennifer's 30th birthday -- at the Westin Colonnade in Coral Gables, Fla. The heartwarming video of their surprise guest is just going viral now after the University of Miami posted it to their Facebook page, where it has been shared over 5,000 times since July 17.
"It's fitting with her personality in the sense that she's a huge college football fan and is a diehard Miami Hurricanes fan," Patrick said of his bride. "The people who really know her were like, 'Yup, that makes sense.'"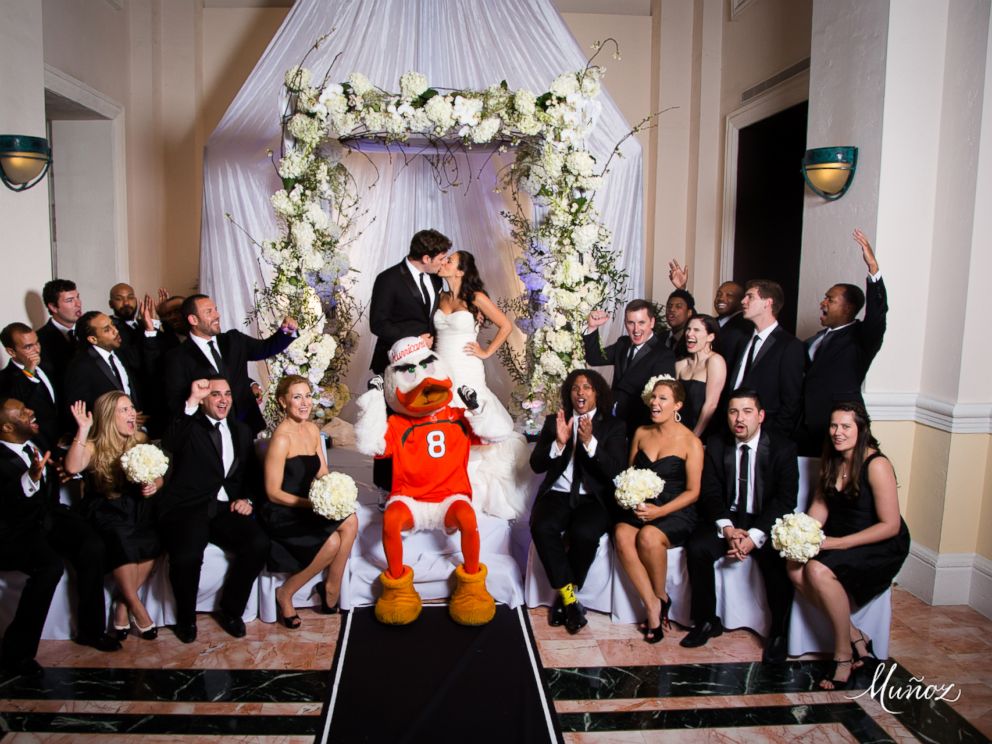 The couple also had a special jersey made for Sebastian to pay tribute to Sullivan's father, a former college football player himself.
"The jersey had her dad's nickname, 'Big Walt,' on the back," Patrick said.
While Sebastian stole the spotlight on their wedding day, sticking around for close to an hour to take photos with guests and the bridal party, there was even bigger news on the minds of the newlyweds.
"We found out on the day of the wedding that we'd be having a girl," Patrick said. "Jennifer was three months pregnant at the time of the wedding and is due next month."