— -- Not even their wedding party bus catching fire was going to keep this bride and groom from celebrating their big day.
In fact, soon-to-be newlyweds Krissi and Shane McCollow of Cedar Falls, Iowa, smiled for the camera in front of the flames.
"There wasn't a whole lot that the bride could do," Krissi, 26, told ABC News of the unusual wedding day experience. "Everybody was OK, and they gave us a full refund. They took real good care of us."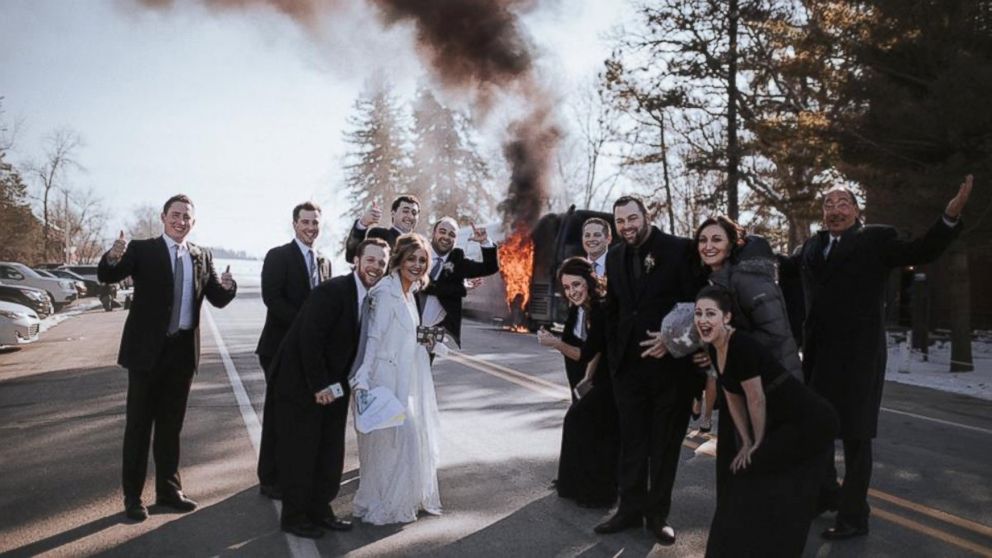 The wedding party had just finished up lunch and family photos at their reception location in Cedar Falls when they boarded the bus, to travel 45 minutes to their ceremony site, The Little Brown Church in the Vale in Nashua, Iowa.
"We were probably about 10 minutes into it and everybody was kind of warm," the couple's wedding photographer, McKaila Hanna, recalled. "The heat was super hot. It was 20 degrees outside that day so most people just crank the heat up, but it was so hot we wanted to shut it off to balance it out. The bride and groom asked the driver to adjust the heat a little bit, then it started getting kind of smoky and almost too cold so thought we should have him turn the heat back on. Nothing happened, and even more smoke started to come into the bus. It was hazy in there."
Rather than pulling over, the bride and the driver both wanted to get to the venue on time for the ceremony.
"I just wanted to make sure we got to the church on time," said Krissi. "The Little Brown Church does multiple weddings a day, not that its often busy in February. We were supposed to get there a half an hour early and I knew we were already late."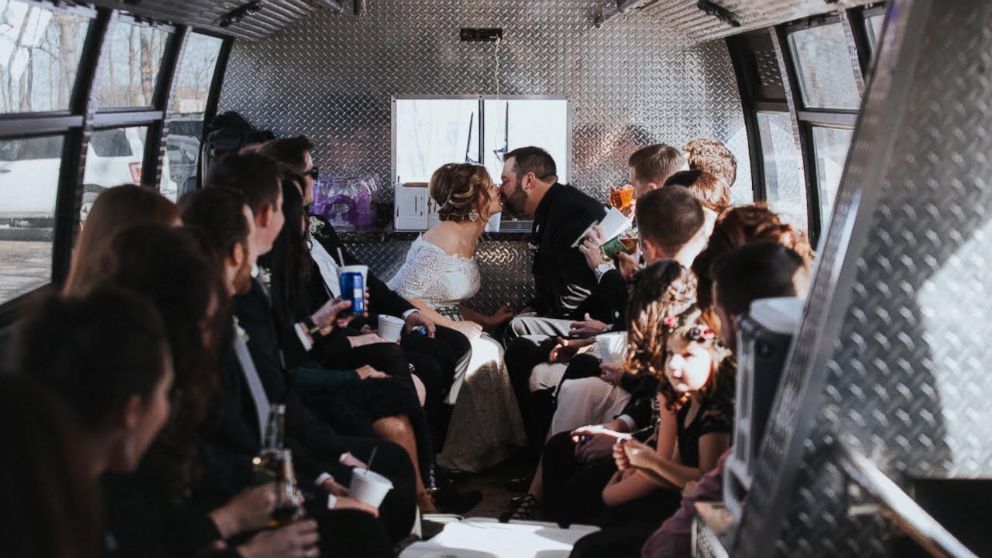 Once the wedding party arrived to the church, it was only a matter of minutes before the tires blew and the bus, owned by Dolly's Party Bus of Cedar Falls, went up in flames.
Fortunately, and ironically, the bride's father is a fire captain.
"He's been a firefighter for a very long time," she explained. "He was there and he was able to keep everybody calm as well. He knew it was all going to be alright."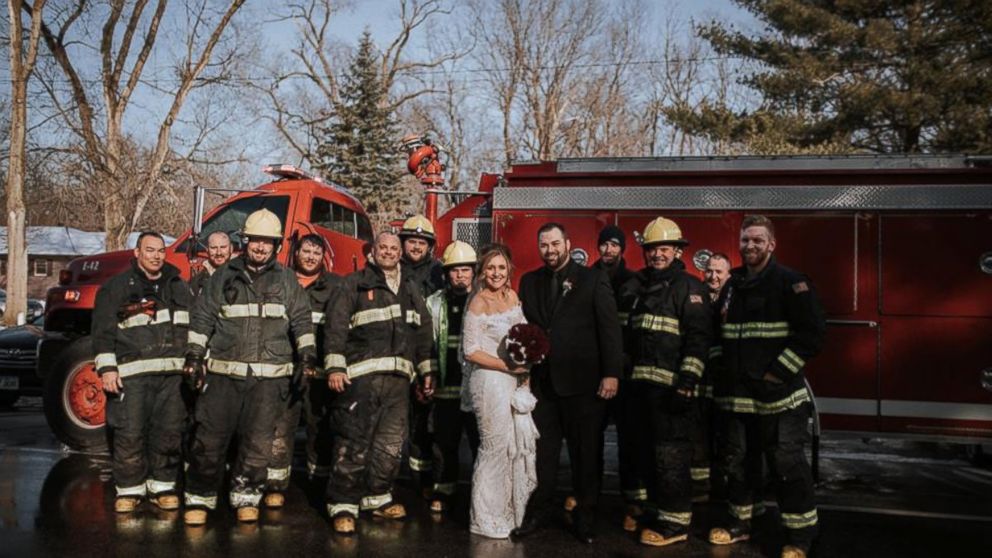 The photographer said the bride remained "super calm" despite the disruption.
"It looked really dramatic, but the bride handled it so well," said Hanna. "Dolly's brought us another bus right away so that was great. Everything else was fabulous the rest of the night. It was a very emotional and beautiful wedding."
Nick Sorbe, the owner and manager of the bus company, said the fire was due to a "faulty brake chamber."
"We do hundreds of weddings each year and certainly there are things that take place that are beyond our control but we take every reasonable step to make sure our transportation goes as smoothly as possible," he added.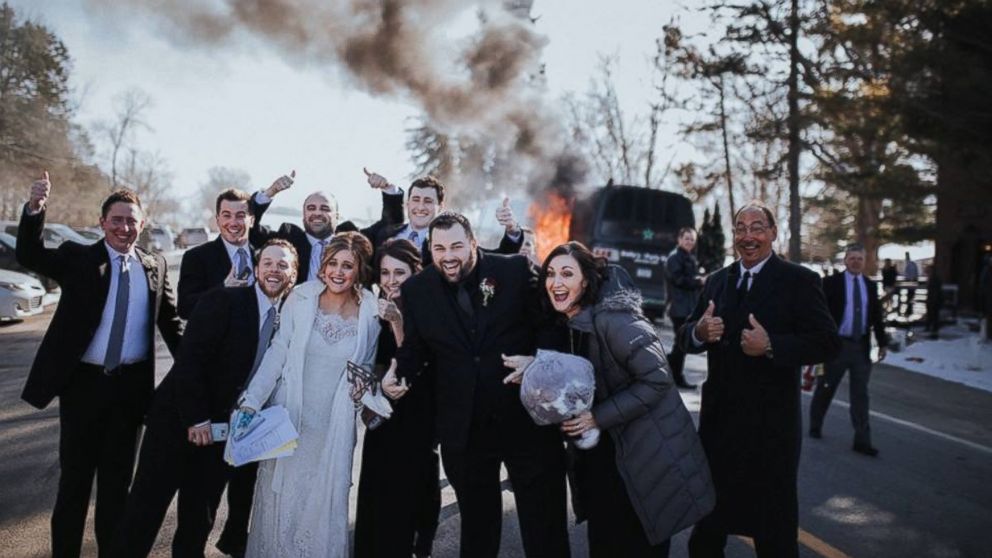 Krissi said she wasn't fazed by the odd experience, she was actually bracing herself for something to go wrong on her big day.
"I do hair so I always hear brides ask, 'What's going to go wrong,'" she said with a laugh. "Then they tell me the dress ripped or the tux didn't fit, because something like that always happens. The night before our wedding I thought, 'What would mine be?' I never in a million years thought it would be a fire on a bus much less lead to this much attention."