With Celebrity Kiss of Approval, Weekday Weddings Rise in Popularity
Mondays, Thursdays and Fridays are increasingly chosen for "I dos."
January 12, 2015, 2:20 PM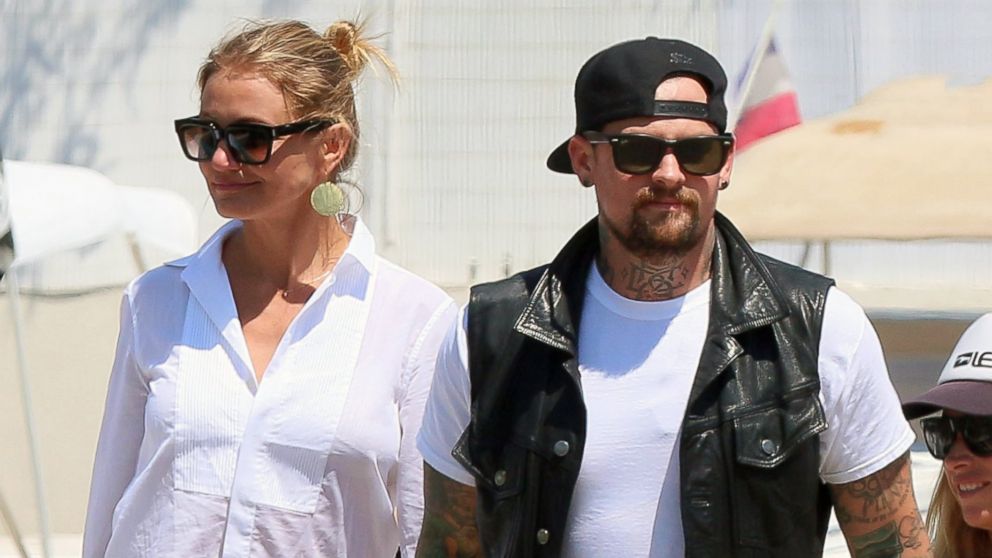 — -- When news broke last week that actress Cameron Diaz married Good Charlotte musician Benji Madden after dating for less than a year, the announcement came with scant details about what the couple wore, ate or danced to inside their at-home celebration.
But one known aspect of the nuptials was decidedly on trend: The celebrity couple chose a Monday night to say their "I dos."
Since 2012, a growing number of brides and grooms have eschewed the traditional Saturday-night reception in favor of weeknight weddings, according to industry experts. Other boldfaced names that were betrothed on the first day of the week include Kerry Washington and San Francisco 49ers cornerback Nnamdi Asomugha, actor Eddie Redmayne and fiancee Hannah Bagshawe, as well as Ashley Tisdale and Christopher French.
"We absolutely see Thursday, Friday and Monday weddings as being a strong trend right now," said Abby Larson, founder and editor of AOL's Style Me Pretty wedding blog. "The off days offer so many benefits - from financial to celebratory - that many couples are taking full advantage."
For those seeking to save money on wedding expenses, a weekday wedding is often a cheaper alternative to weekend festivities, she said.
"Venues never have trouble booking up the weekend at peak times but they often have plenty of available time on midweek days," Larson told ABC News. "Other vendors that are a part of the wedding process also offer lower rates, as it means they are able to squeeze in another event."
To wit, a Friday or Sunday wedding versus Saturday nights resulted in savings of 20 percent per head, according to The Knot 2013 Real Weddings Study.
But budget is just one factor influencing the trend. Sometimes choosing an off night can be an alternative way to secure a popular vendor.
"Cameron Diaz booked very high-end planners, Yifat Oren and Stephanie Cove, after being engaged for less than six months," said The Knot editor Jamie Miles. "It's worth noting that the more in demand the vendor is that you want, it might mean that a Monday night is easier to book a certain professional or venue."
For A-listers, a Monday night marriage is also one way to throw paparazzi off the scent.
"There's a certain level of secrecy to these weddings," Miles said. "Having a wedding on a Monday is a good way to keep things under wraps. [Celebrities] also have flexibility, and don't have a typical 9 to 5 workday so a Monday may work better with their schedule."
In other instances, brides and grooms choose a nontraditional evening because the date has sentimental significance.
"Repeatedly, I've heard from married people to remember that this is 'our day,' not our family's and not our friend's," wrote one bride-to-be on The Knot wedding boards. "We are having our wedding on a Monday evening at 6:30pm, exactly two years from the day that we met."
Couples considering a weeknight wedding should keep in mind, however, that a midday or after-work affair may mean fewer guests will be able to attend.
"Week day weddings are hard for me to make if they are in Denver, a drive over four hours away," wrote another member of The Knot on the same thread. "I've been invited to several weekday weddings I cannot attend. I am a teacher, and it is difficult for me to just get time off in the middle of a week, drive four hours there and back within a day."
To that end, wedding experts suggest giving guests as much advance notice as possible and acknowledging their other responsibilities.
"Let guests know via a wedding website that you understand it might be difficult for them to travel and that you simply wanted to let them know that you would love to have them," Larson said.
"Make sure to point out any great deals that you've secured for transportation, hotel and logistics. Provide details for the wedding festivities but make it obvious that you are sensitive to your guests' schedules."