— -- Meet Steve and Danielle VanHorn of Dover, Ohio -- high school sweethearts and proud parents to three children.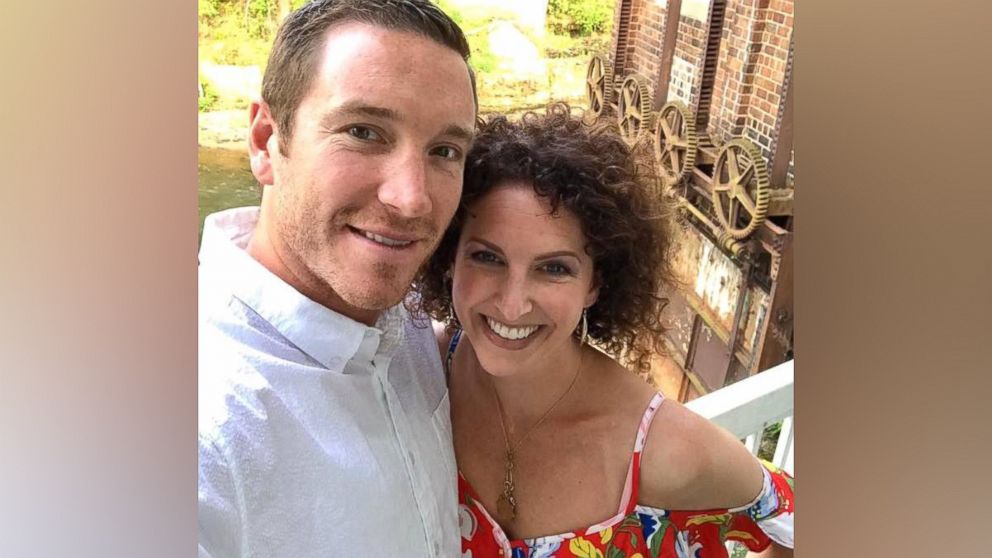 They celebrated their 10th anniversary with a super snazzy 1980s-themed photo shoot, captured by Vanessa Hoffmann of Giggle Monster Photography, who has shot family photos for them before.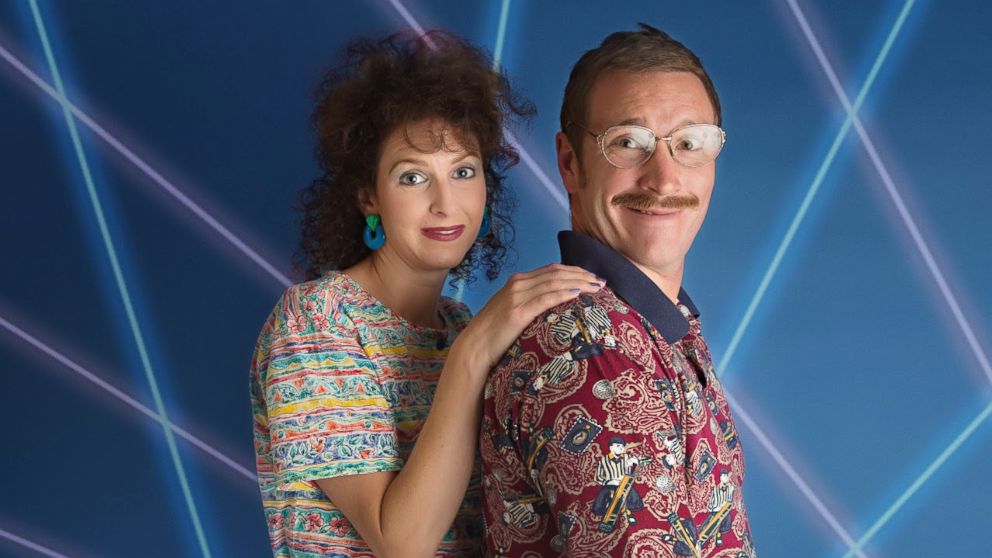 "We just laugh and have fun. We don't take life too seriously," Steve VanHorn, 32, told ABC News. "We pay the bills and do the serious stuff, but we still have a ton of fun together."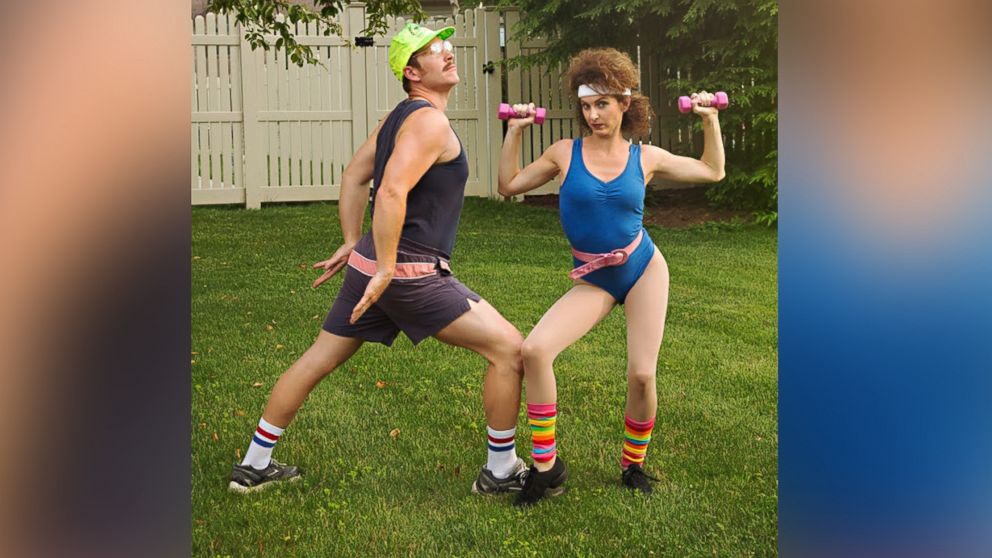 Danielle VanHorn said her husband brought up the idea of doing a silly photo shoot as their June 22 anniversary was approaching, but she thought he'd forget about it by the time they were actually celebrating. She was wrong.
"The stache was real. I grew out my facial hair for like a week," Steve VanHorn said about his epic mustache. "My boss came into town from Pittsburgh and he's like, 'What are you doing with a beard in the middle of the summer?' I went home that night and clean-shaved [for] that stache to pop."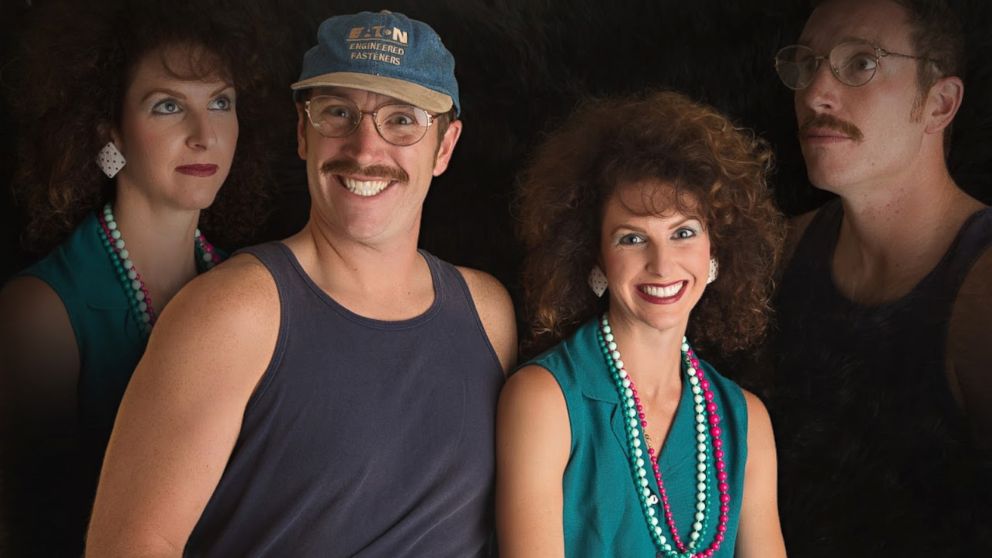 They bought their totally rad outfits at a local thrift store for only $6.
"I went to a local hospice donation place and I didn't even know what I was looking for," said Danielle VanHorn, 33. "I turn around and I saw the green dress. When I saw the green dress and I was like, 'Oh my gosh, this looks like this would fit me. I tried it on and I was losing it. This is so 80s, this is perfect. Then I found the green shoes. I was just finding outfit after outfit and it all just came together."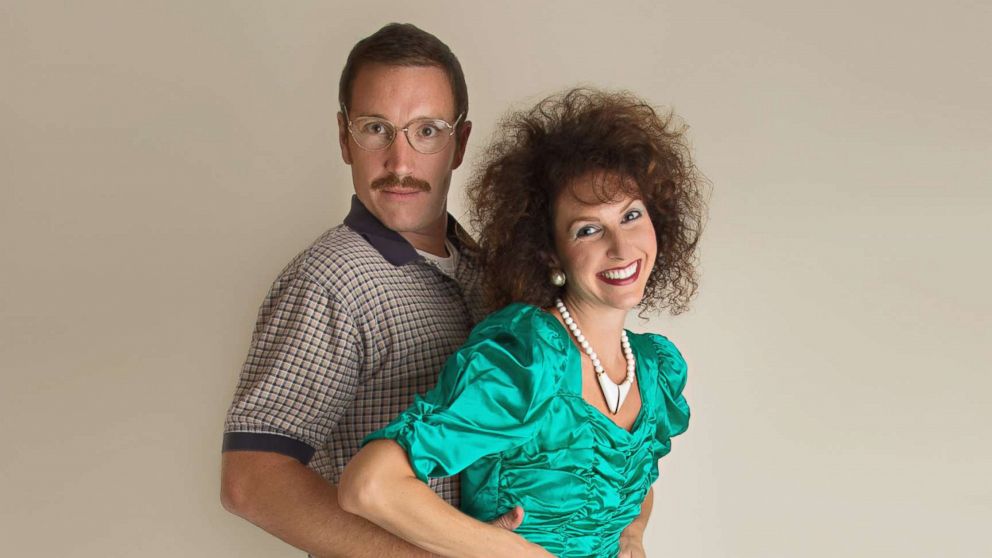 They were causing quite a fuss in their neighborhood as they were posing for the hilarious shoot.
"The guy next door was trying to mow his yard and he didn't want to creep us out by staring, but he was definitely really interested in what was going on," Steve VanHorn recalled. "We were laying in the front yard and neighbors were driving by really slow looking at us like, 'Are these guys for real?'"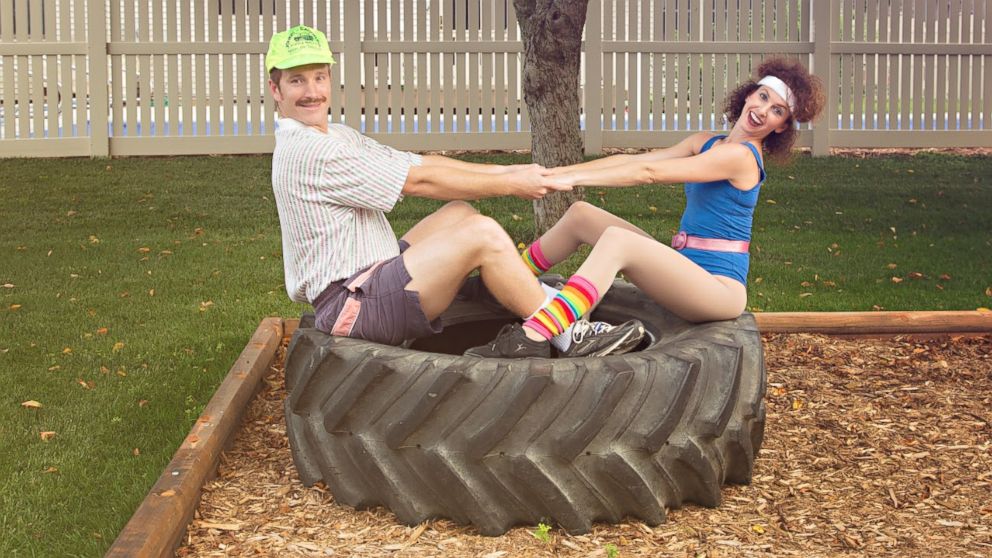 The fun-loving couple has no idea how they will top this for their 20th anniversary, but sure plan to try.
"We'll come up with something. We'll definitely do it up," said Steve VanHorn. "We've got nine and three-quarters years to plan, so we're going to do something big for sure."