— -- An Arizona couple is using Facebook to track down a bride and groom seen in a 1963 wedding album that was found inside a ceiling.
"My first reaction was, 'Wow, what a beautiful wedding,'" Megan Kapsidis, 31, told ABC News today. "I sat looking through it and thought, 'We need to find these people.'
"We got married five years ago and all our photos are digital," she added. "In 1963 they didn't have digital photos. This book is all they had and I want to get it back to them for that reason."
Megan Kapsidis said on June 2, she and her husband, Bobby Kapsidis, of Sierra Vista, Arizona, were starting kitchen renovations for Bobby Kapsidis' mother at a house they own in Holiday, Florida.
When Bobby Kapsidis opened the ceiling, exposing the closed-off crawl space, he found an album of wedding photos dating back half a century.
"I reached in the installation and I pulled out this wedding book," Bobby Kapsidis, 34, told ABC News. "It's old and kind of dusty and I said, 'This is pretty incredible' -- just seeing something nostalgic like that. I have no idea why they'd keep it up in the attic."
Bobby Kapsidis said he bought the home for his mother in 2009 and does not have any knowledge of its previous owners.
An alligator purse, a wedding invitation and a parents' album were among the other items found in the ceiling. The bride and groom named on the invitation are Marguerite and Joseph Gargiulo.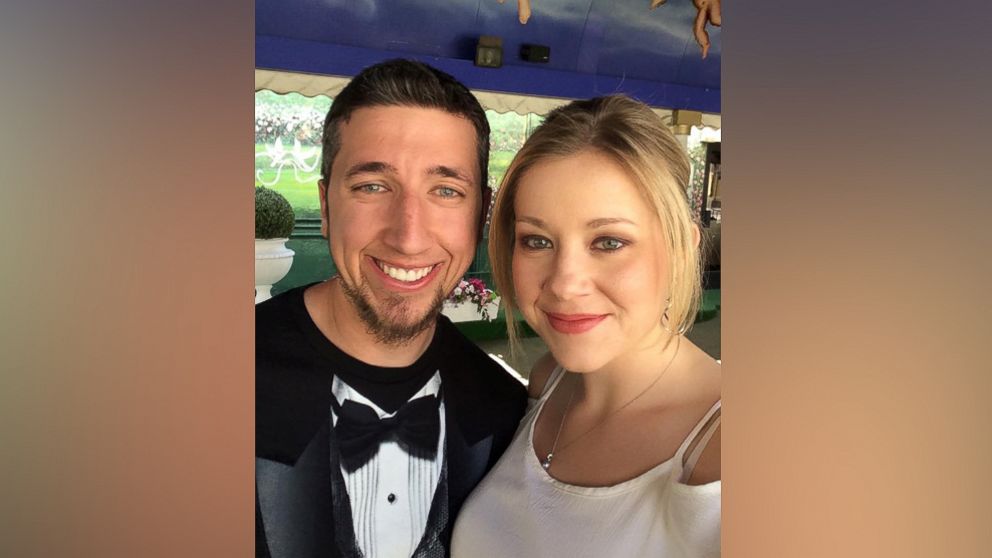 The day the photos were found, Megan Kapsidis shared them on Facebook in hopes she'd eventually find the couple. So far, she's received thousands of messages, she said.
"I'm pretty sure I'm going to find her, if not, her family," Megan Kapsidis added. "I have a lead that she's two towns north of where we are now. I'd like to return it and maybe hear a little bit about her wedding day if she's willing to talk about it."