— -- In April 2014, Ray and Megan Simmons said they felt "called" to start a family and started their journey to parenthood.
But now, two years later, the couple still has not reached their destination.
After several failed fertility treatments, including medication and four failed intrauterine insemination (IUI), the Dalton, Georgia, couple found out Megan had endometriosis, a painful disorder that occurs when tissue grows outside the uterus. She said she was "thankful" for the diagnosis because she finally had an answer after being told time and time again that there was nothing wrong with her.
Surgery was performed to temporarily correct the endometriosis and then the couple had another IUI. But still, no pregnancy. Then they went for a sixth and a seventh. Nothing.
"We found ourselves kneeling in the nursery every night," Megan told ABC News. "Calling out. Begging. Pleading. Our hearts were longing for this baby."
Instead of going down the path of In vitro fertilization (IVF), the couple instead felt compelled to adopt.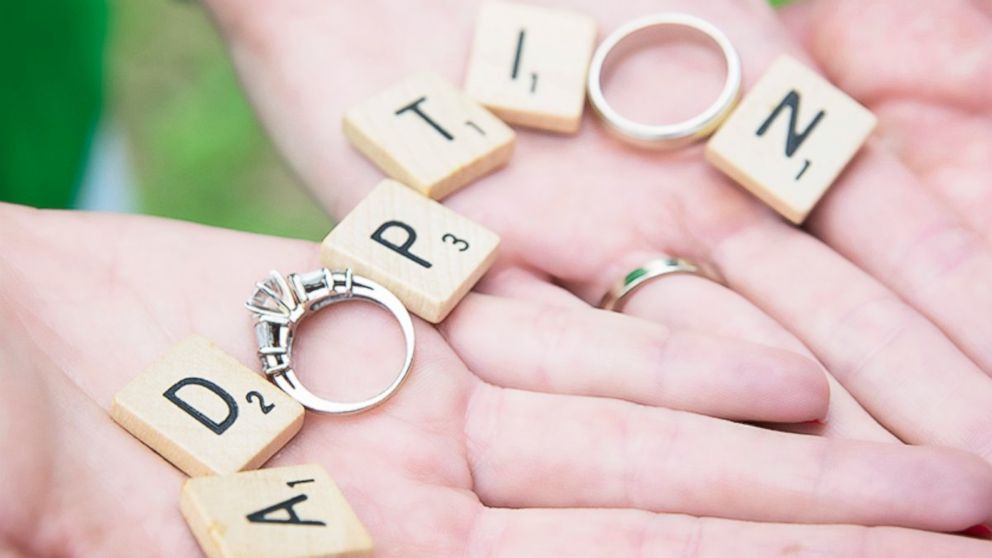 It's the adoption journey that was documented by Logan Kilgore Photography and has been shared tens of thousands of times on Facebook.
"Every day [Logan and Megan] look at the post and are in complete shock. We never expected it to go viral," Kilgore told ABC News.
The original post from March 28 has been viewed more than 7 million times.
The idea behind the shoot was collaborative. "[The Simmons] want to adopt within the U.S. so we had her hands making a heart over North America. Also a play off a maternity belly using the globe. I just thought it would be cute for the 'adventure' theme," Kilgore said.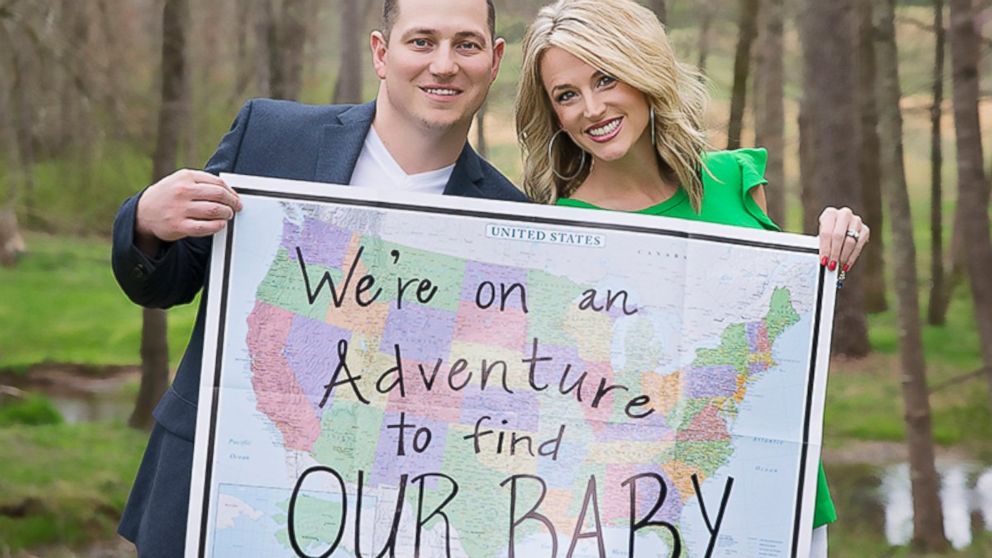 Other props were more personal, like the bunny with the embroidered ear. "We always said that we wouldn't find out the gender when we became pregnant, expecting it to not be difficult," Megan said, "so we selected a variety of names with the same initials that will work for boy or girl. A friend of mine purchased the bunny for us early on, as she knew how excited we were about becoming parents. The bunny has just sat in the nursery alone for a long while now."
The quilt is a double-wedding ring quilt Megan's grandmother hand-stitched for Megan when she was in high school. "She knew she was getting very sick and would not be able to gift it to me when I would get married," Megan said.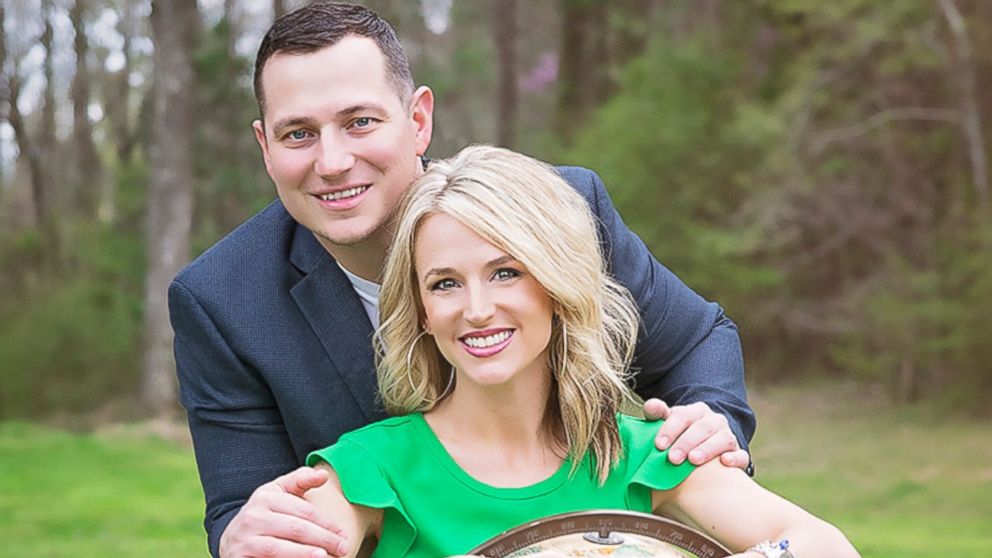 "Honestly, our intent was never to publicly share our story," Megan said. "We had the photos taken, and I made [a] video to document our journey for the adoption agency. Sharing our story publicly meant we had to be vulnerable, expose our struggles, and subject ourselves to critique and judgment. We have prayed two years solid for this baby."
The couple posted the adoption video to Facebook and was overwhelmed by the response. They then decided to share their journey more publicly and created a Facebook page, Itsy Bitsy Makes 3. In two weeks it's amassed more then 12,000 followers.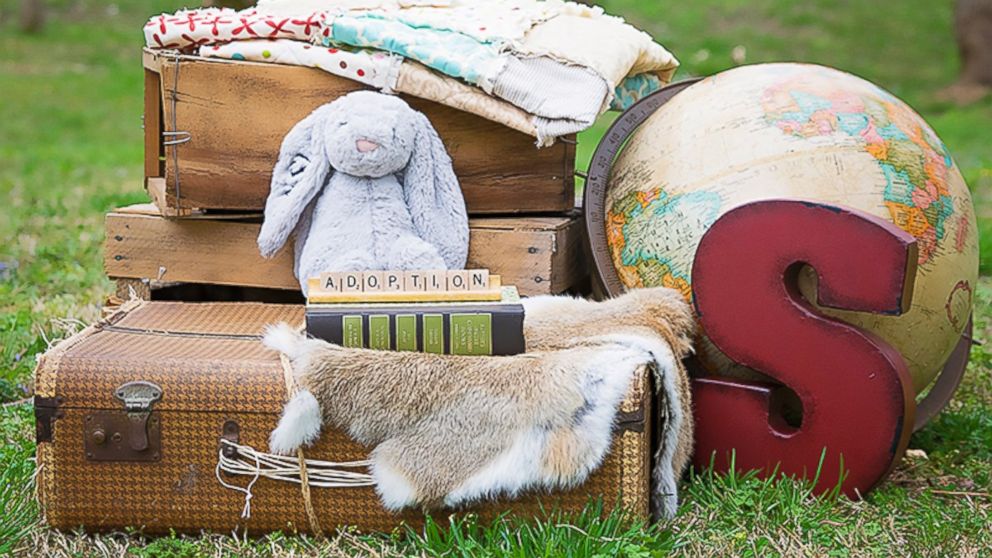 "We have seriously just sat in awe at how God can take such an ordinary story and ordinary couple to reach and impact so many people," Megan said. "People who are battling infertility but also all walks of life. We all have struggles, but it's when we are vulnerable and willing to allow people to see the raw side of our heart that we can relate and support each other through those times. While this journey is far from over, and it has been by far the most difficult time in our lives, I can honestly look back right now and be thankful."