They came, they shopped and they conquered stereotypes.
That was the empowered message behind The Curvy Con, an inaugural conference for plus-sized women held in New York City this weekend that attracted more than 500 stylish and full-figured attendees from all over the world.
"This was our first year hosting The Curvy Con and it was fantastic," said CeCe Olisa, the blogger behind fitness site Plus Size Princess and a co-founder of the event with Chastity Garner of GarnerStyle. "So much of how the plus-size community interacts happens online. Plus-size stores are mostly online only, the blogs are online. And we wanted to create a place where girls could shop in person, chat with bloggers and meet some of their favorite plus-size celebrities."
It turned out a lot of other women wanted it, too. The event sold out, with 500 guests flying in from across the country and far-flung destinations such as Germany and Nigeria to attend panel discussions, shop plus-size fashions and mingle with like-minded women.
Curvy celebs were there as well.
"Amber Riley, star of 'Glee' and 'Dancing with the Stars,' was our keynote speaker," Olisa told ABC News. "We also had gospel artist Kierra Sheard, who debuted her first plus-size fashion line at the conference."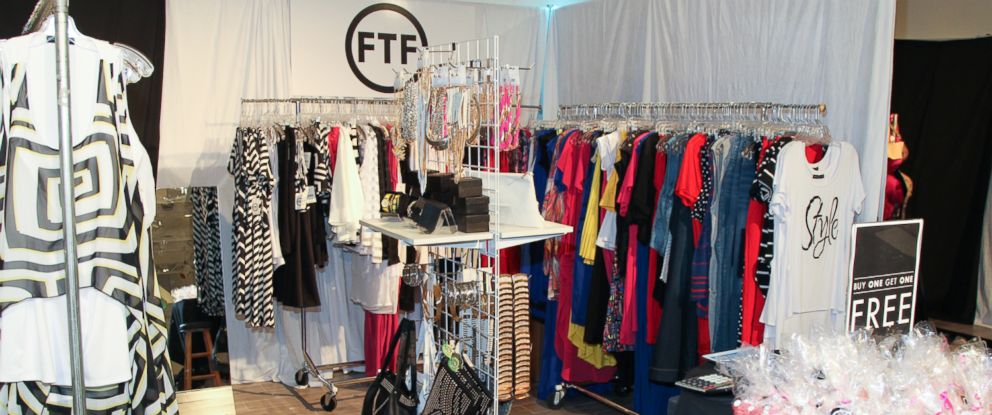 Other famous faces, including Emme, the first plus-size model, and "Fat Femme" Instagram yogi Jessamyn Stanley, also made appearances. Some of the biggest obstacles to dressing well in plus-size fashions is accessibility and varied styles, said Olisa, though she acknowledged that the market has more options than ever before.
"We had multiple panels that all spoke to confidence and empowerment," said Olisa, "themes like 'rock your confidence from the bar to the boardroom,' about being able to walk into any space any put your best foot forward. Not all plus-women are shaped the same or dress the same. So we had diverse women talking about how they dress, where they shop, and about being healthy at any size and owning who you are."
As a result, guests took home not only many shopping bags but positive memories, too.
"Such an honor to be at The Curvy Con and to meet all of the wonderful women behind the amazing event, panelists and guests who attended!" wrote one attendee on Instagram.
"I just had to take a moment a reflect on this past weekend and thank God for every single moment!" wrote another. "I didn't just exist at these events, I THRIVED!!"