— -- This 7-year-old dog is being hailed a "living miracle" after surviving nearly a month at the bottom of an abandoned well in Canada, according to a veterinarian.
The chocolate lab named Bruno was rescued last Friday, Oct. 14 from the muddy well some 27 days after going missing, said Dr. Catherine Colodey with Prairie Animal Health Centre.
The vet estimated that the pup had been in the well the entire time based on its physical condition and injuries.
The dog had been taken to the animal health center's offices in Weyburn and Estevan in the province of Saskatchewan after being found and rescued by his owner, Colodey said. Initially, doctors weren't sure if Bruno was going to make it, she added.
"I'll never forget what he looked like," she told ABC News today. "He looked like a skeleton with skin. He was caked in mud and his skin had deep rashes from standing in that murky, wet environment for so long."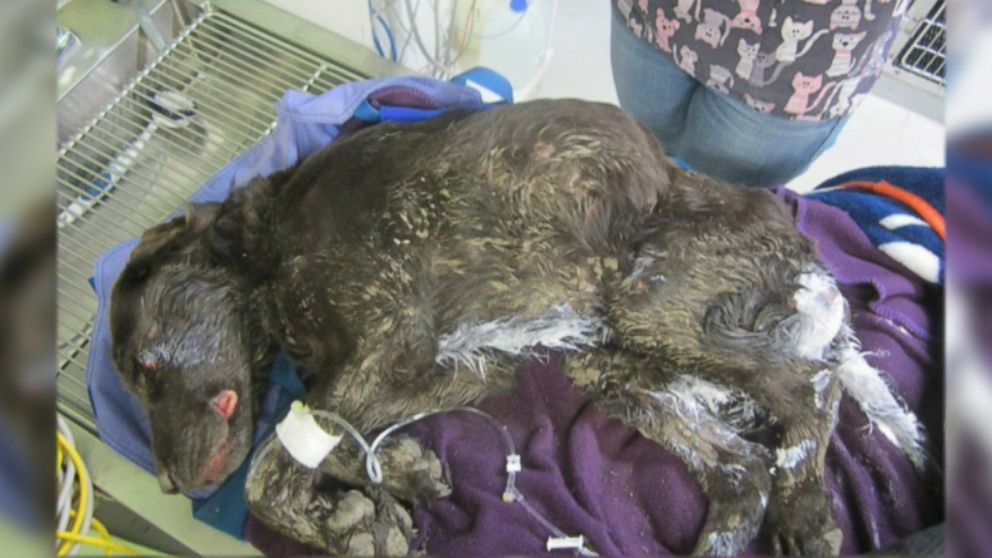 Bruno "couldn't even pick up his head, let alone open his eyes," Colodey said. She added that had he lost "almost half of his body weight" and was "extremely emaciated."
And though Bruno was "severely dehydrated," Colodey believes he had some access to water thanks to recent snowfall in the area.
"It's already snowed here quite a bit, I mean, it's Canada," Colodey said. "And a lot of us don't like the snow all that much, but to be honest, the snow was what probably kept Bruno alive."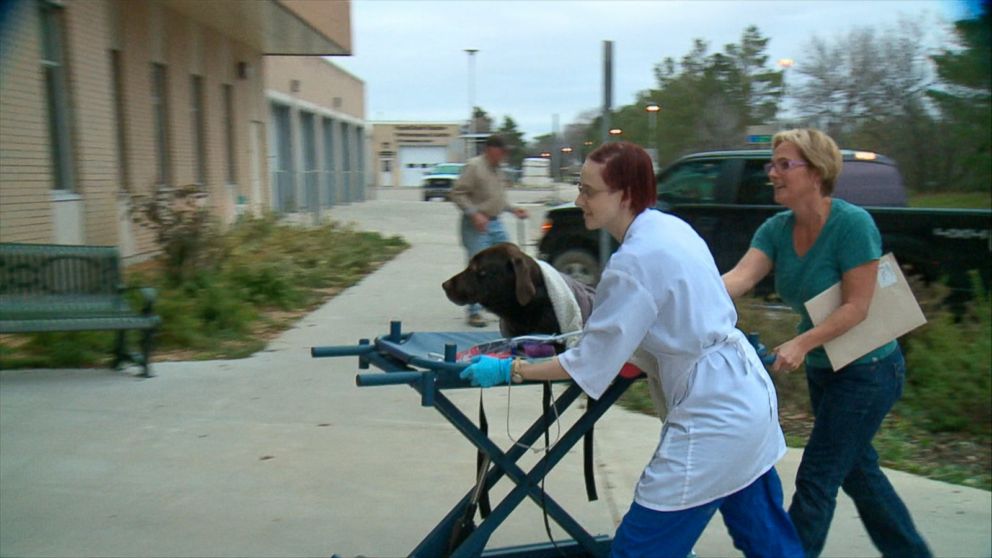 Colodey and her staff "spent all weekend" starting Bruno's rigorous plan of treatment including IV fluids, pain medications, antibiotics and physiotherapy, she said. He made slow improvements every few hours, proving "everyone who doubted him wrong" and showing that "he was a fighter."
"He's been such an inspiration and caring for him has just reminded of why I got into this work in the first place," Colodey said. "It's going to be a long road of recovery for him before he can reach that steak his family has promised him at the end, but I'm so sure he'll get there."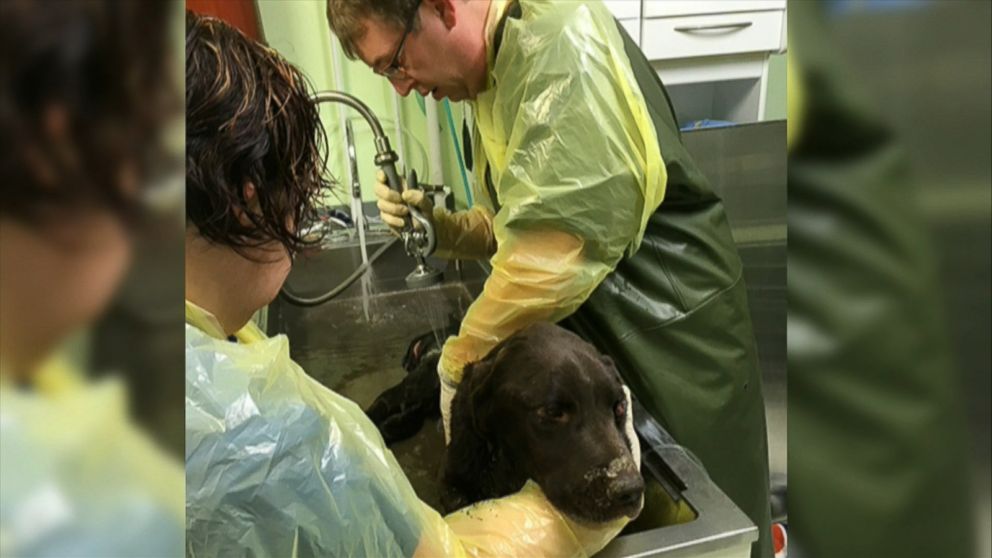 The chocolate lab is now under the care of veterinary specialists with the Western College of Veterinary Medicine at the University of Saskatchewan in Saskatoon.
"He's begun walking, and we're just so happy he's doing better," owner Cindy Billesberger told ABC News today.
Bruno had originally gone missing on Sept. 17, when he likely fell into the well, according to Cindy Billesberger's husband, John Billesberger.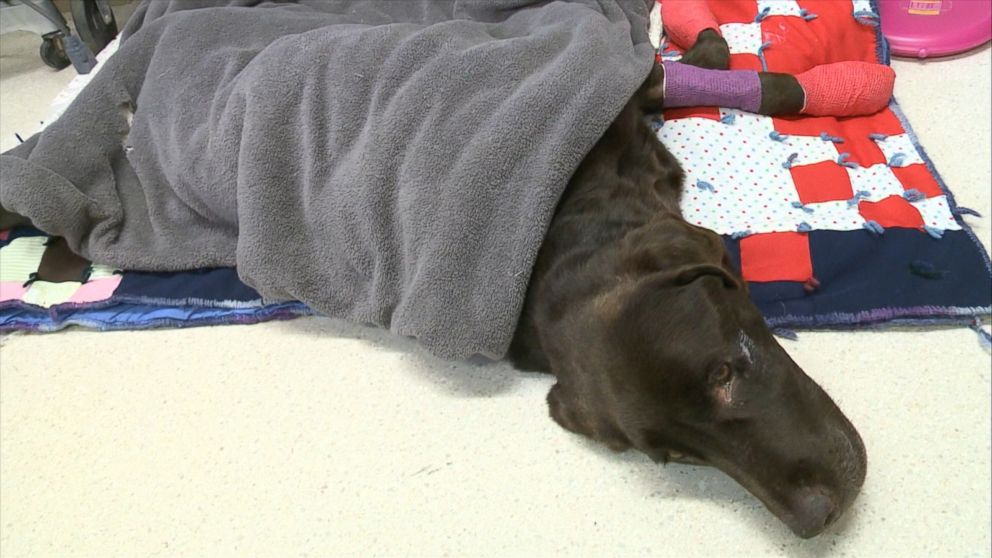 "He just never came back home for supper one day," John Billesberger told ABC News today. "We had almost completely lost all hope. We thought maybe someone had taken him."
But in a stroke of luck a few weeks later, one of John Billesberger's two other labradors found Bruno while they were out on a walk on Oct. 14.
"I couldn't believe it," John Billesberger said. "I couldn't believe it. It's just so great to have my friend back."