— -- Hurricane Irma hit the Florida Keys hard earlier this month, leveling one bride's wedding venue, so she decided to take the food prepared for her reception to those most affected by the storm.
Jessica Jean Williamson told ABC News she had planned to wed her boyfriend of eight years, Alex Arteaga, on Sept. 9 — just one day before Irma made landfall in the Keys. The couple had planned to wed in front of 75 guests at a friend's beachside home.
"We were watching the weather and we found out the weather was going to put a damper on our wedding," the bride recalled. "So we said, 'What do we do?'"
The two ended up canceling their wedding. Instead, they boarded up their home in West Palm Beach and waited out the storm.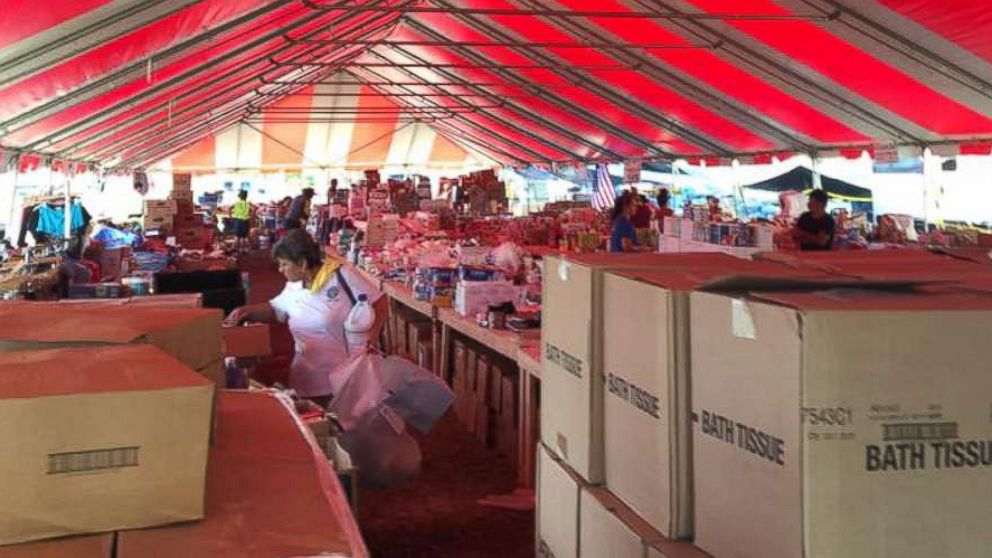 Nearly two weeks later, Williamson, 27, wrote in a Facebook post that she decided to take the taco bar meant for her wedding reception to those most affected in Big Pine Key, Florida.
"It felt good bringing people who have been eating peanut butter and jelly sandwiches for over a week some REAL food," she wrote Friday. "To see the look on their faces as they lined up for literally anything and got authentic street tacos… this was so worth it."
The insurance agent who was meant to be her man of honor, Dominick Famularo, went along for the trip — nearly five hours, thanks to traffic.
Famularo, 25, told ABC News the two have been serving those who really needed help. They've also been working with local relief organizations, such as Humanity Road.
"We've been serving food and handing out supplies and going around, making sure everyone's OK," he said. "Everyone is just happy to be alive, basically."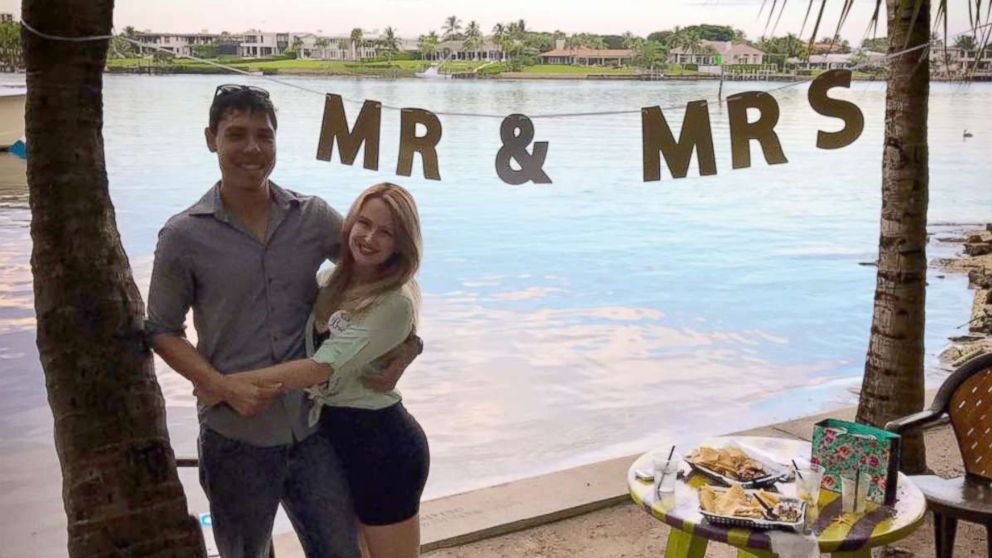 Although Famularo said their West Palm Beach community was also devastated, "it was nothing like this," he said, referring to the Keys.
The two hope that sharing their trip will encourage others to make the trek as well. Especially since Williamson said she has to return home to tend to Alice, her 6-year-old daughter with Arteaga.
Williamson added that it "feels weird" to even think about rescheduling her wedding.
"It feels selfish," she explained. "I want to do it, but the Keys is so close to my heart that I think we'd rather wait and help rebuild, and still try to do it here than just move it somewhere else."
"We've been together eight years. What's another couple of months?" Williamson quipped, laughing.