One grandfather stole the show at his granddaughter's wedding because of his unconventional role.
Jennifer, who asked that her last name not be used, said she asked her 85-year-old grandfather Stanley to be her "flower grandpa" to showcase their special relationship on her big day.
She and her now-husband Austin wed October 1 in Buckhead, Georgia.
"We have a very close relationship," Jennifer, 29, told ABC News. "We walk around the park every Sunday together and we were just talking one day and I said, 'Hey! It'd be so funny if you could be my flower girl.'
"It started off as a joke and it just kind of stuck," she added.
It did take some convincing to get Stanley to walk down the aisle, throwing petals.
"For months and months he would just laugh about it and think it was a joke," Jennifer recalled.
It didn't help that Stanley's wife, and Jennifer's grandmother, wasn't too keen on the idea.
"She was concerned that people would be laughing at him and not with him, but once I convinced both of them that...we would make it more masculine and more appropriate for an 85-year-old man he was excited and ready to do it."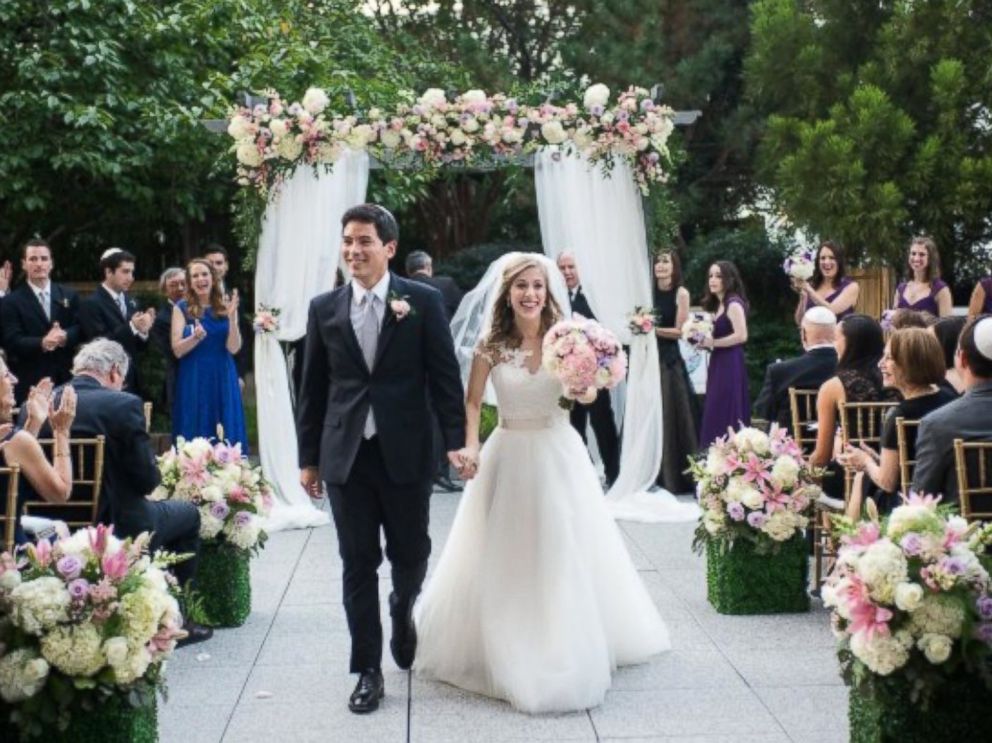 Still, Stanley wanted to practice so he tapped Jennifer's sister to help him prepare. The two practiced in Stanley's driveway ahead of the wedding, using a bucket of fake leaves.
Jennifer said, however, on the day of the wedding with his adrenaline going Stanley forgot what he was supposed to do and ended up throwing the petals at the guests as he walked down the aisle.
"They loved it. Everyone was laughing," Jennifer recalled. "For the rest of the night people kept coming up to us and saying...'Your grandfather stole the show!'"
Jennifer said she's thankful that her grandfather, who has six other grandchildren and two great-grandchildren, was game.
"He's just such a generous, kind man who cares so much," she added. "It was just such a nice moment for both of us."