— -- Heather Cabot, a journalist and co-author of the new book "Geek Girl Rising: Inside the Sisterhood Shaking Up Tech," appeared live on "Good Morning America" today to share some of the best new gadgets for girls to play that are also meant to keep their brains active all summer long.
In "Geek Girl Rising," Cabot interviews female leaders in Silicon Valley and beyond, who are shaking up the nation's tech scene and destabilizing the misconception that women don't belong in the science and technology field.
"I'm a mom to kids who love technology and my co-author and I were really concerned about the fact that a small number of women are really going into computer science and engineering and of course you can't avoid the headlines today about the sexism in Silicon Valley," Cabot said today on "Good Morning America." "So what we decided to do is to actually find the stories of the women who are succeeding in tech -- to find out how they did it, and to get their advice for our daughters."
Cabot also examines how societal pressures, from even an extremely young age, can veer girls away from a career in science and technology fields. Here she shares her top picks for toys, many specifically aimed at girls, that encourage children to learn the basics of science and engineering while also having fun.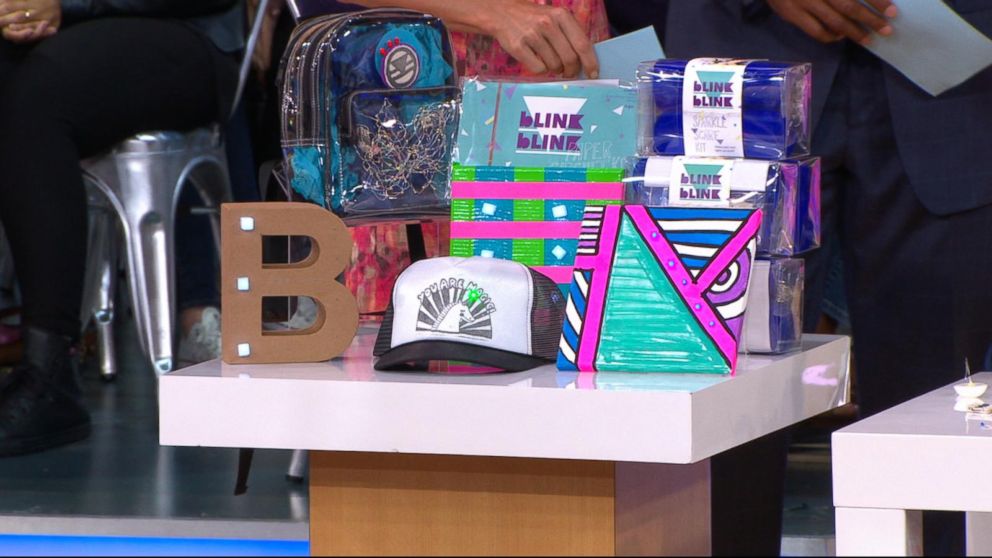 Blink Blink Creative Circuit Kits
Cabot's first pick are the Blink Blink Creative Circuits kits, which lets girls combine creativity with technology to create wearable high-tech fashion that they make themselves. The kits are inspired by the light up dresses worn on the red carpet by stars such as Lupita Nyong'o.
"Think of it as 'Project Runway' meets electrical engineering," Cabot said.
The kits mesh LED lights, conductive tape and common materials such as paper or fabric. The fun and creative toys also teach girls basic circuit theory. Cabot said the kits are recommended for girls ages 8 and up.
RaceYa Cars and Parts
The RaceYa Cars and Parts, which are currently only available for pre-sale, are predicted to be some of the hottest new toys of the year, but also aim to teach children the basics of science, technology, engineering and math. The customize-able, radio-controlled, cars that children can build themselves aim to boost young girls' confidence in engineering and technology fields through hands-on activities.
Jewelbots
Jewelbots, described as modern friendship bracelets, changes colors to match with a friend when you two are together. Children can also pair up with a friend via Bluetooth and send secret messages through the bracelets.
"Imagine they're walking down the hall in middle school and they're passing the lockers and as soon as they get close to each other, they light up," Cabot said.
Jewelbots offer a unique way to get children to experiment with programming and see firsthand how collaborative and creative it can be. They makers of the wearable technology also assure parents that the bracelets are safe for children, and do not contain a GPS or store any personal data.
Goldieblox
Goldieblox are a line of toys marketed for girls that include toys, books, apps, videos, and more which all challenge gender stereotypes and rely heavily on combining creativity with science, technology, engineering and math principles. One of the craft kits has girls build a miniature Ferris wheel. Girls not only build structures with the toys and tutorial videos, but they can also play with and relate to the characters, including the line's action figures Goldie and Ruby.