High school quarterback Holly Neher only found out a few minutes before a varsity football game last month that she was about to make history in the state of Florida.
Holly, of Hollywood Hills, Florida, was told by her coach that she would start the game.
"I was so shocked," she told ABC News. "I was just so happy that I worked so hard and for my coach to notice that I worked so hard meant a lot."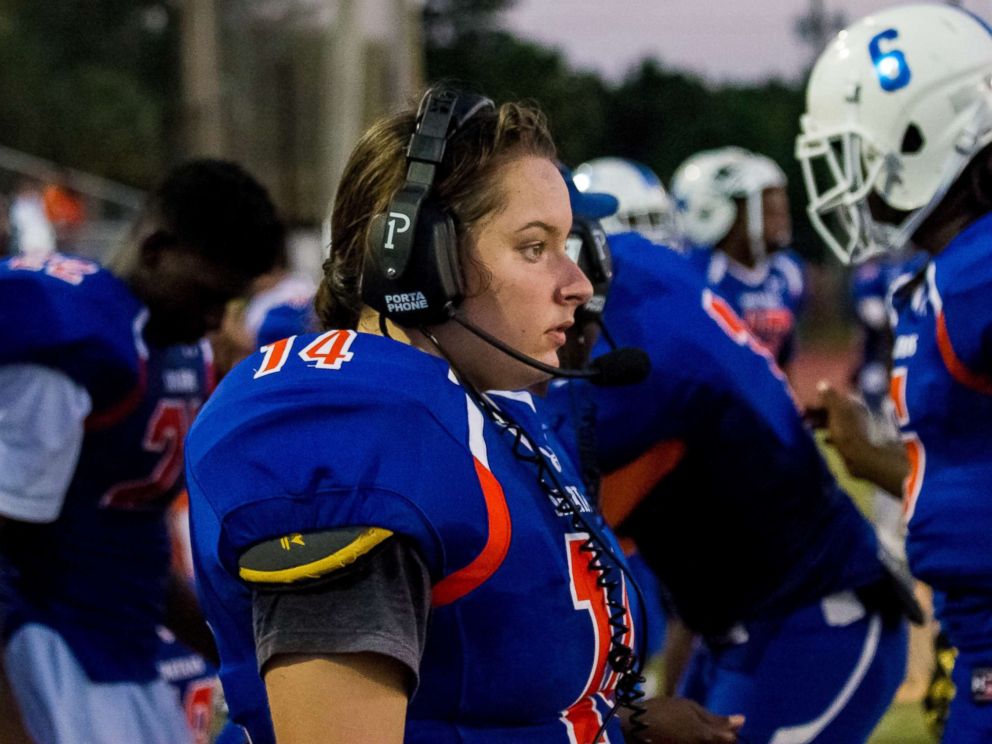 Holly, 16, became the first female quarterback to start a high school football game in the state of Florida, according to the Florida High School Athletic Association (FHSAA).
Holly led her Hollywood Hills High School team to its first and only win so far this season, a 51-27 victory over Pompano Beach at Cooper City High School.
"I told myself, 'You've been practicing. You've played in games. Don't overthink it. Just go in there and do what you have to do,'" Holly recalled. "I tried not to overthink and get overexcited."
Holly first made headlines on Aug. 31 when she threw a 42-yard touchdown pass in the fourth quarter of her team's 21-7 loss to Hallandale High School.
Holly, the only girl on her school's 50-member varsity team, was playing in her first-ever varsity game and threw the touchdown on the first pass attempt.
She is also only the second girl in the 51-year history of her 2,000-student high school to play on the varsity football team, according to school officials.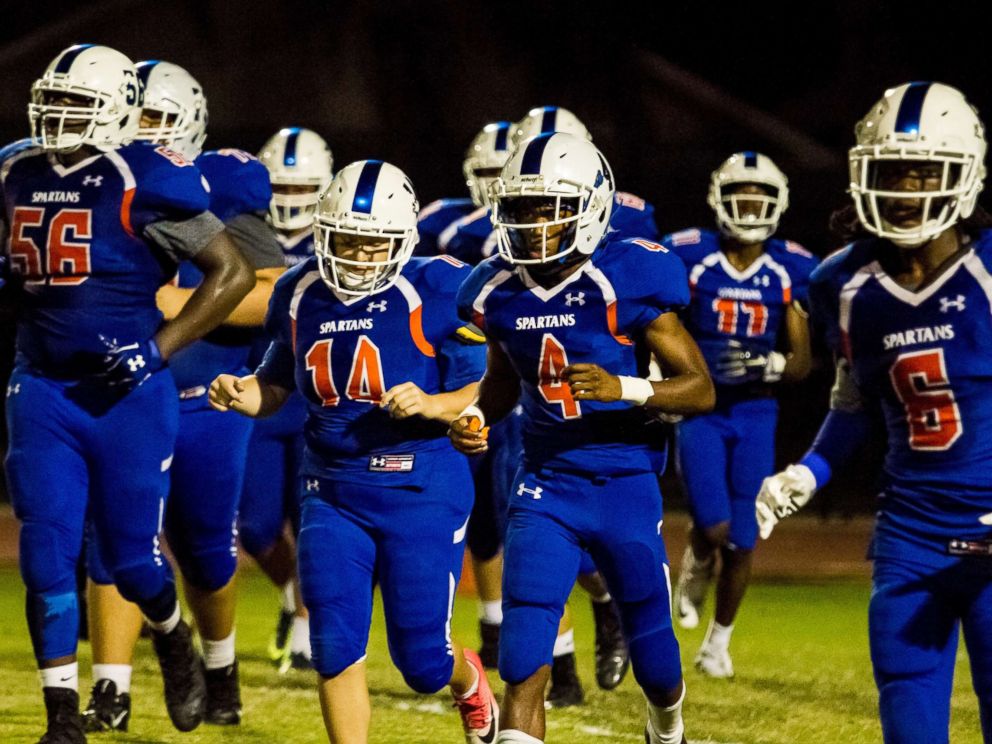 "Getting to know her as a person and getting to know her whole story, I'm so happy for her," said the school's athletic director, Kevin Perry. "Nobody can tell you you can't do something."
The 5-foot-2 quarterback played on Hollywood Hills' girls' flag football team for two years before making the jump to tackle football this season.
"I sit down and I'm like, 'Wow, I'm actually doing it,'" Holly said of her history-making run. "I didn't walk into football thinking that was going to happen. It's just a bonus that comes with the sport."
Holly said she was motivated to play the sport by her brother, who is a fan of football, and her mother, who battled breast cancer.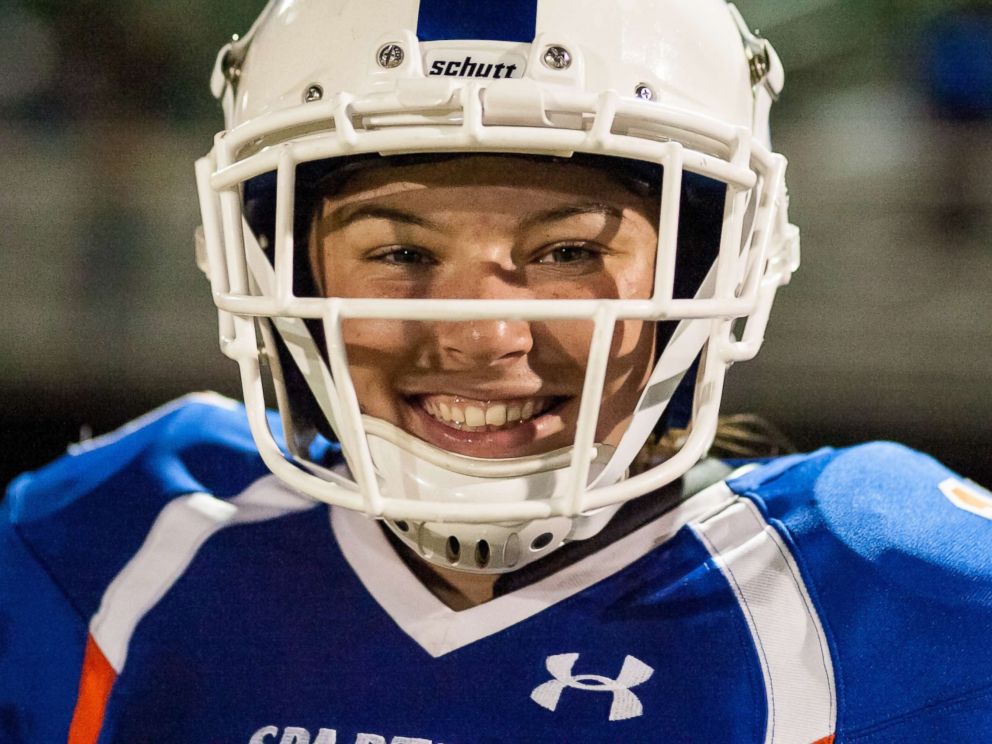 "Watching her fight through it and everything she went through gave me motivation not keep playing football and never give up," she said of her mother, Paula, who she said is now eight years cancer-free.
When Holly faced negative comments on the field from one rival team, the only time that's happened, she told herself to not let the opponents "get in my head."
"It's not worth it," she said. "I just think they're talking because they're scared of me."
Holly is part of a growing trend of female football players in the state of Florida.
More than 75 female students are estimated to be playing on high school football teams this year, compared to just three during the 2007 season, an FHSAA spokesman told ABC News.
The Hollywood Hills Athletic Director said his department has also been inundated with students wanting to join sports teams this year, the same year as Holly's varsity debut.
"It has brought a lot of positivity back to the school," Perry said. "We have more than doubled all of our athletic participation from last year."