— -- Fencer Ibtihaj Muhammad made history at the 2016 Rio Olympics and now she's done it again, this time inspiring a breakthrough in the Barbie doll.
Muhammad, whobecame the first U.S. Olympian to compete while wearing a hijab, is the inspiration behind the first hijab-wearing Barbie.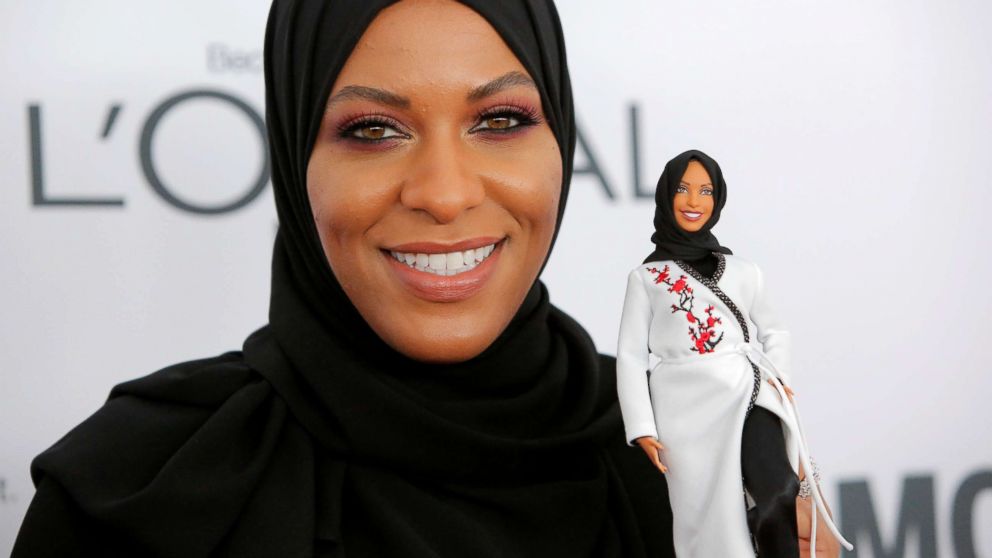 Muhammad, 31, debuted the new Barbie on Monday at the Glamour 2017 Women of the Year Summit.
"I love it," Muhammad said after seeing the finished doll. "Perfect hijab moment right here. I'm so happy to be part of the Barbie family."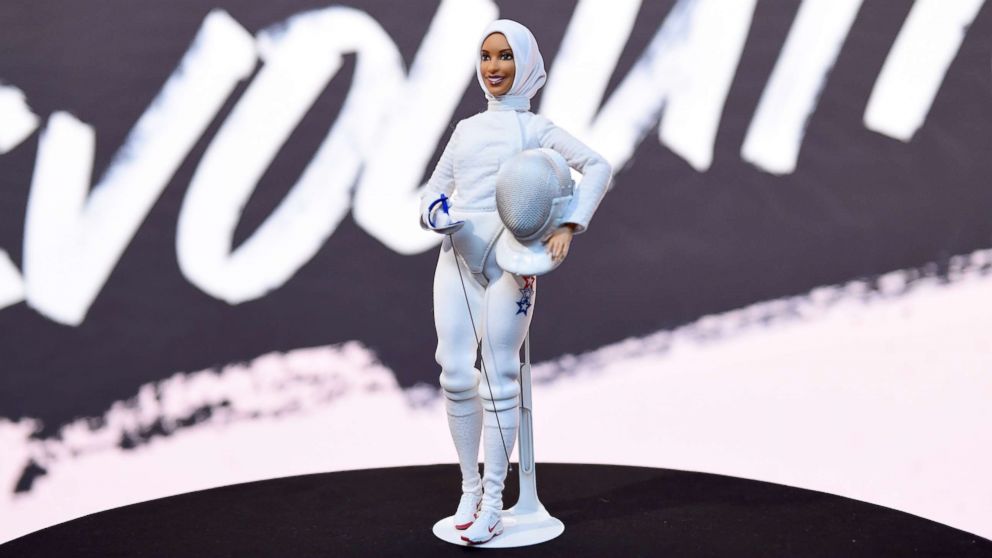 Muhammad worked with designers at Mattel to design the doll in her likeness, down to her style of hair and shoes.
She described how she played with Barbies "for a long time" as a kid and that her mom would only buy Barbie's of color for her and her sisters.
"I would even sew little tiny hijabs on my Barbie dolls, sometimes made of tissue. Now Mattel is doing this for us," Muhammad said. "Today I'm proud to know that little girls who wear a hijab and, just as powerfully, those who don't, can play with a Barbie who chooses to wear a head scarf."
"She is a Barbie who is strong enough to wield a giant saber and dedicated enough to spend years working her way to an Olympic medal," she added. "I hope that little girls of color ... across the heartland will be inspired to embrace what makes them unique."
Muhammad, a native of Maplewood, New Jersey, won a bronze medal with the U.S. saber fencing team at the Rio Olympics.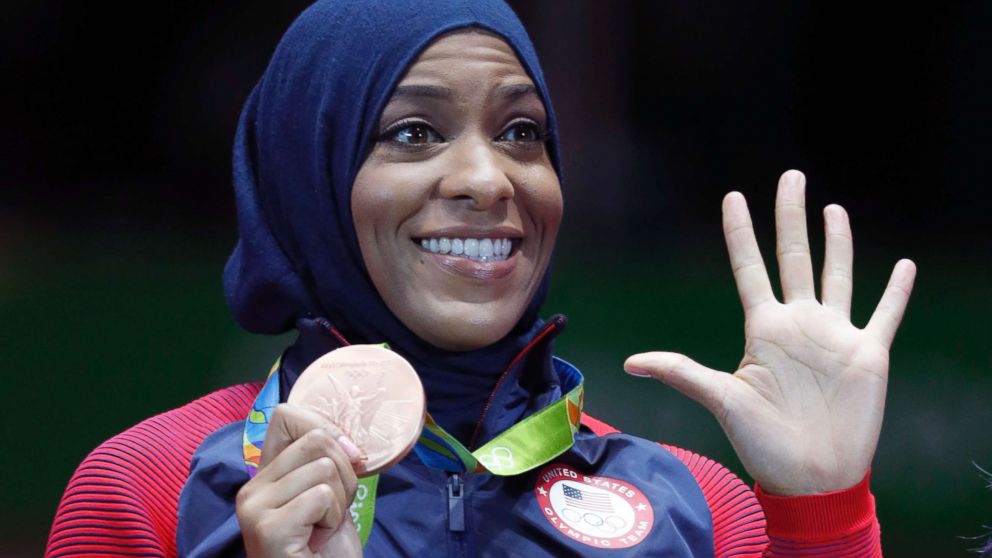 She began fencing at age 13, according to her Team USA biography.
Muhammad and her five siblings also run Louella, a clothing label tailored specifically for Muslim women.